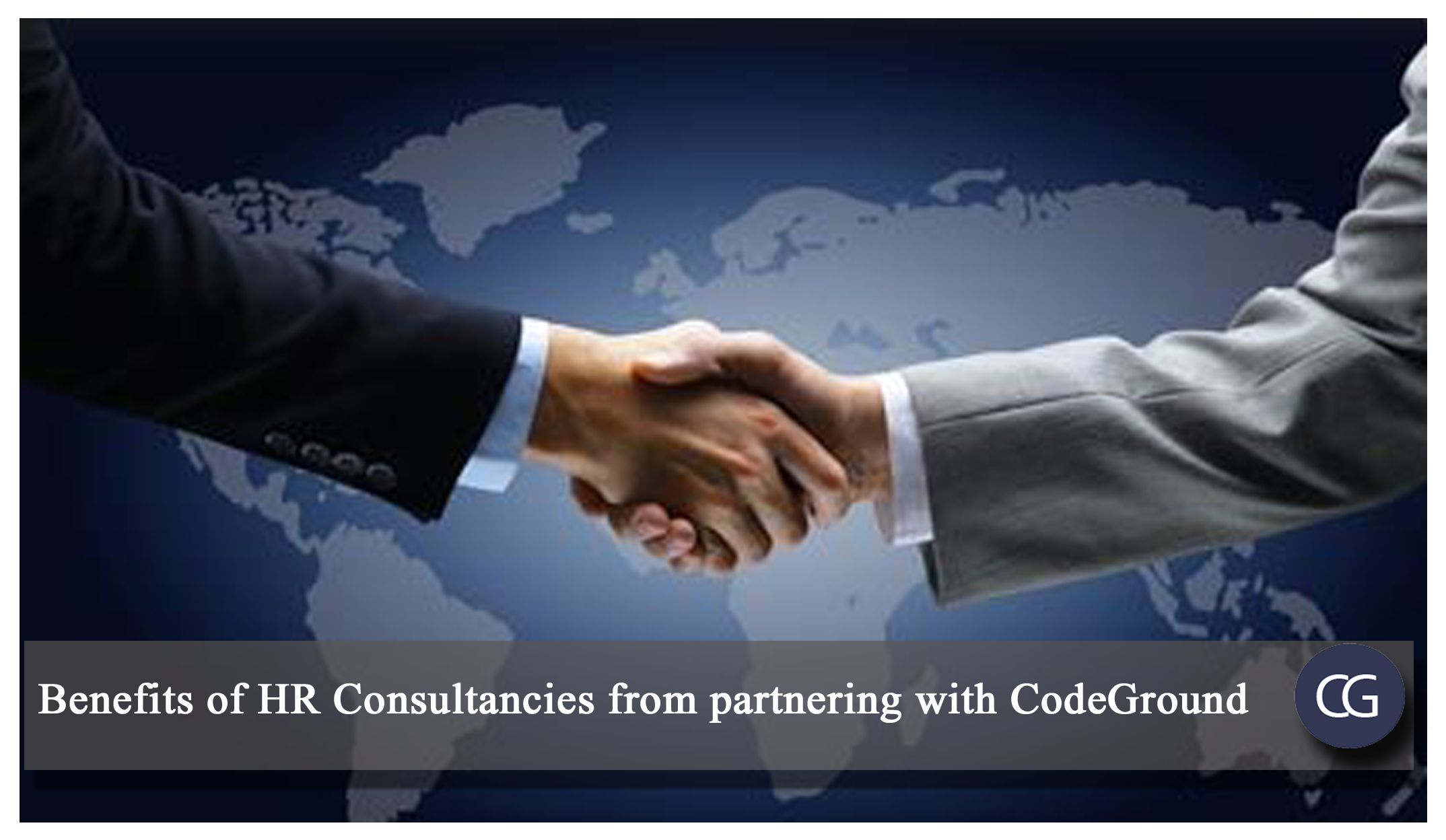 HR Consultancies can partner with evalground. This partnership will confer the following benefits to HR Consultancies:
Say you have an opening for an Android Developer from a client. You can conduct internal assessment tests among your candidates in your pool to identify the best performer and then send only that candidate to your client. You can also share test performance results with the client. This way, you're able to identify the right candidate for your client very quickly, resulting in an improved conversion rate and rapid candidate processing.
Questions for these filtering tests can be provided by the Evalground Team, or by the clients themselves as per their requirements. A link to the Recruitment Test can be posted publicly on your website, your client's website and can be distributed among Facebook and LinkedIn job seeker groups to encourage higher test participation.
You can also sell your services better, by mentioning to prospective clients that you will be able to conduct technical assessments among your pool of candidates. Only the top performers will be sent to the clients for the interview process.
There could be cases when Evalground acquires a client and we conduct an online hackathon for our client's recruitment needs. We can partner with you so that we can provide the online platform for the hackathon and you can invite candidates from your pool to participate in the hackathon.
Note: You can keep information about your clients private and confidential and need not share it with us. Similarly, you can also keep all the information about your pool of candidates confidential.
HR Consultancies who have joined our partnership program can conduct online tests using Evalground for FREE
See the Getting Started Guide for more details on creating your own online tests.
You can sign up for a free trial. We are always available for a Demo session at your convenience. Contact: +91-80-65555513