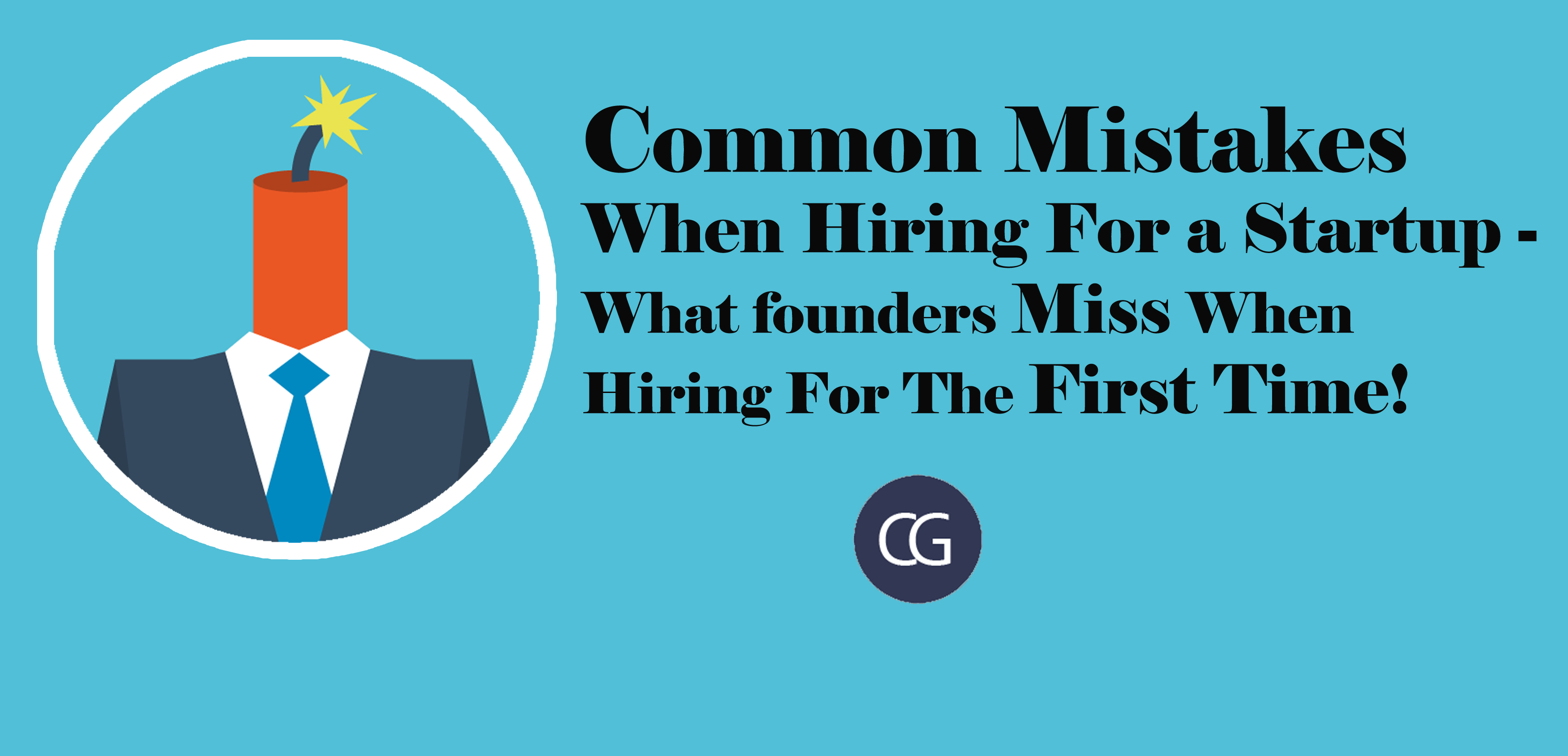 Hiring is not easy and the biggest challenge arises when founders hiring for the first time want candidates with the right skills who are also at the right level. The first hire is usually the most difficult as the founders start to bend under the weight of running their business and need the help right away. This phenomenon is known as a "reactive hire".
This often leads to mistakes which might affect the organization in the long run, therefore a list of misses have been created to make founders aware as to what to avoid while hiring for the first time!
SO WHAT DO RECRUITERS ACTUALLY MISS THAT THEY PUT THEMSELVES AT RISK?
Not being clear on who you really want
In a sense, this is the most basic and important thing that once overlooked can make a start-up dead in waters. Be sure of exactly where you need help and if the candidate is a cultural fit for the organisation. This requires a complete understanding of the space and loads of research, keeping up-to-date with the market and changing the product accordingly.
Skimping on candidate evaluations
Founders often miss doing this exercise as they tend to find and hire people they know or personally like. Don't do that. Conducting background checks, having multiple people to interview candidates, and speaking personally to references should be a necessity in order to learn if a candidate is a right fit for a job.
Not taking Budget as an important factor
Now, this can have a negative effect on both the founder and the candidate in question :
Founders may choose to hire someone with a lesser skill set than they actually need to take the business forward.
Poor Compensation because of which new hires might not work out as there are ample opportunities available for them to shift to a better paying job.
Not considering factors outside of formal education
Education is obviously very important but having a degree does not necessarily mean that the candidate is bright, empathic, or flexible enough to learn and grow with your company. The main focus should not be how someone does in a classroom but it should be more about how an individual is open and flexible, can mould themselves according to different scenarios and situations, and how they are motivated enough to learn and grow.
Not caring why the last person left
It is really important to determine why the last person left before hiring a new candidate as it can really help the organization to grow and better retain employees. Also, if it's a persistent problem you may experience the same problem with the next candidate.
Not Making Candidate more aware
It is possibly the most overlooked hiring mistake. Especially in a startup where everyone wears a lot of hats, and a big challenge arises when a decision has to be made in order to determine what tasks and responsibilities can be assigned to the new employee.  Responsibilities change all the time, therefore, flexibility and a team focus are key attributes for a successful hire. Even after the hire, candidates must be made aware of the changing roles and environment and how important it is to adopt.
So there you have it! A list of important factors that founders and recruiters can't afford to miss. By taking these points into consideration, you as a recruiter can significantly improve the hiring practices and try to build an effective team for your organization.
Share your thoughts on What founders, Miss, When Hiring For The First Time in the comments below!
This content was brought to you by Evalground Online Testing Platform. Evalground is an online assessment and test evaluation system focused on helping Recruiters in the initial screening of potential candidates from an ocean of job seekers in an automated way.
Evalground supports Online Aptitude Tests, Spoken English Communication Skills Assessments, Coding Contests in JAVA, C, C++, Ruby, Python, JavaScript and PHP.  Evalground also supports Automated asynchronous interviews. Evalground Screening Tests can be used by Recruiters during campus hiring or to screen walkin candidates.