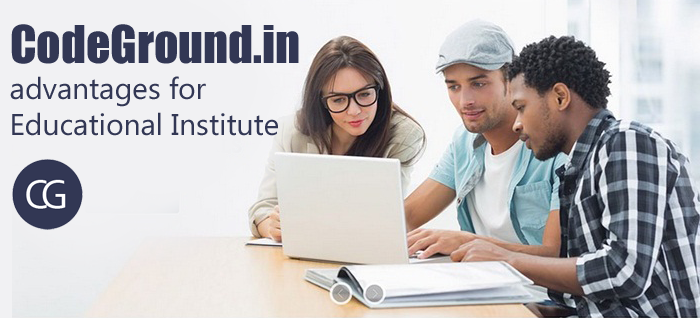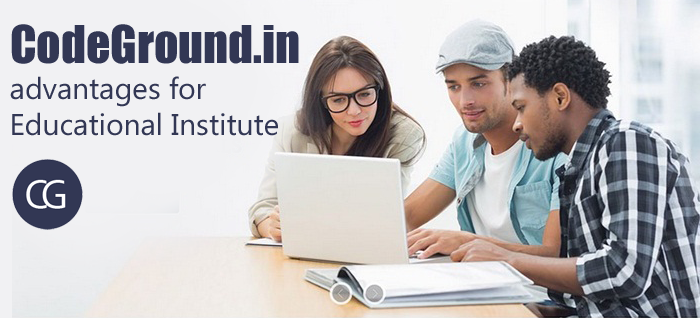 If you're an educational institute focused on software training, Evalground is probably the best tool for you. We enable educational institutions to conduct online assessments and provide clean, user-friendly, automatically evaluated reports of a candidate's technical skills.
We support:
Coding Questions in C, C++, Java, Python and Ruby
Multiple Choice Questions in Mathematical Aptitude, English and other Technical Subjects like AngularJS, jQuery, Android Apps, SQL
Hands-on Skill Assessment Tests (2 hours' duration for HTML, JS, AngularJS, jQuery, Android Apps, UI Design, SQL, DBA and other Technical Skills
Mini-projects with 2-3 days' time limit to evaluate Technical Skills in depth
Internal Assessment of your students' technical skills
With evalground.com, colleges can create internal assessment tests for their students. This allows administrators to track student performance over the years. Automated evaluation of coding skills saves time and effort from the teacher in correcting code.
We offer superior cheating prevention through: WebCam Recording, Plagiarism Checks and Window Proctoring – so that tests can be conducted even in the absence of a test invigilator. This provides students, the flexibility of taking tests from home.
Achieve higher placement record
College Authorities should encourage students to take part in Hackathons and other Assessment tests conducted by Evalground on a regular basis. Such tests give students exposure to the kind of questions asked during Campus Placements. We also have a pool of Recruiters interested in offering jobs and internships directly via Virtual Campus Visits. While Campus Visits are one way to get students placed, Evalground offers an alternative way to improve your Placement Stats.
Hackathons for College Fests
Conduct hackathons during college festivals using Evalground for FREE.
Note: Educational Institutes can avail special discounts. Contact us for Pricing details.
See the Getting Started Guide for more details on creating your own online tests.
You can sign up for a free trial. We are always available for a Demo session at your convenience. Contact: +91-80-65555513