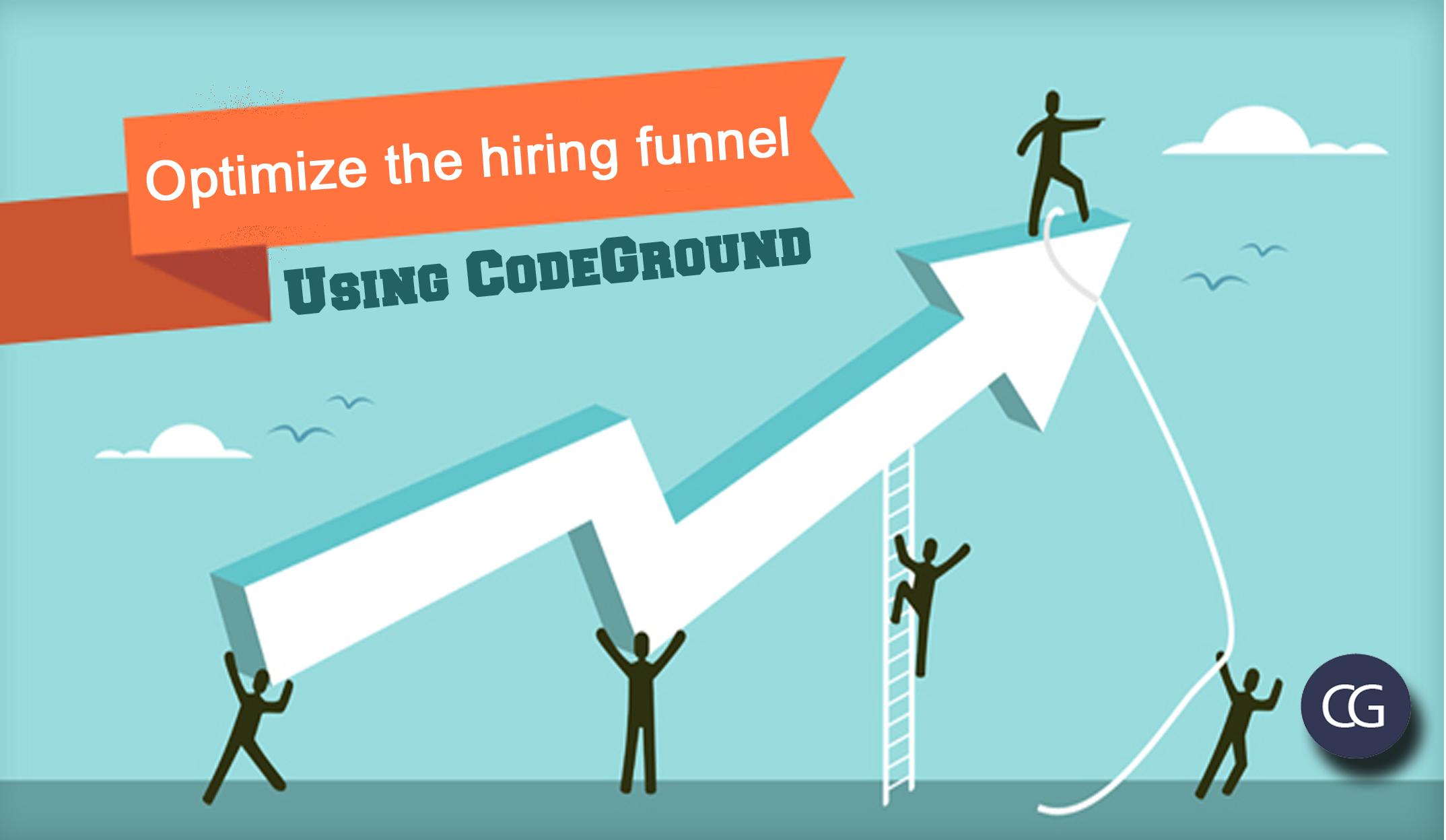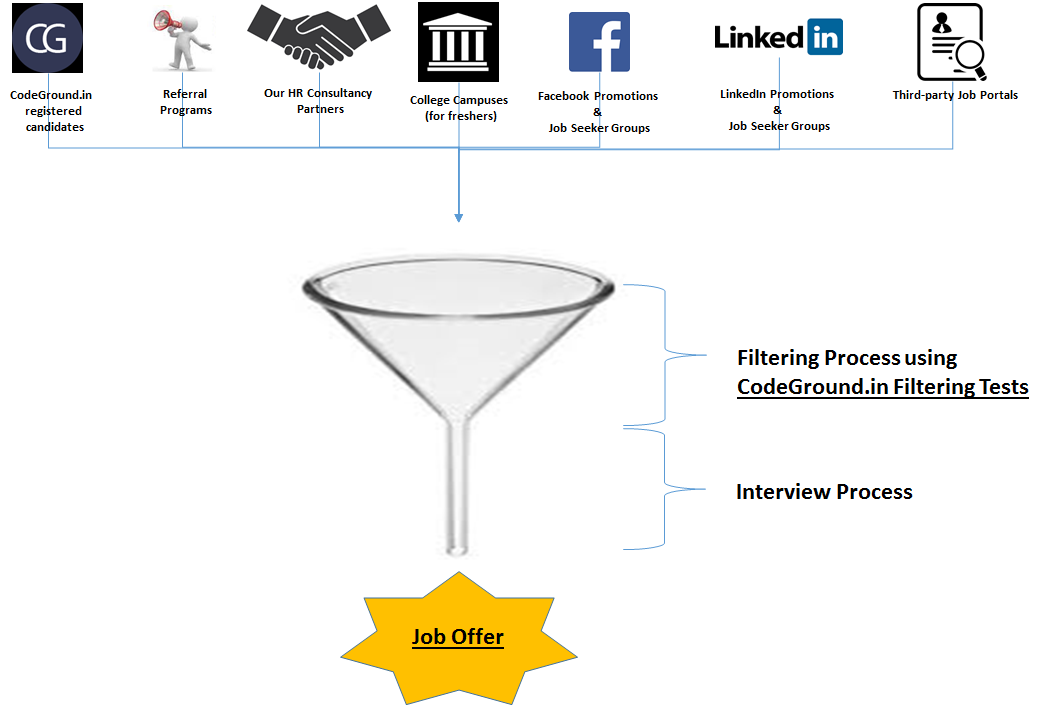 Evalground is a suite of embedded products which ranges from having an online assessment platform, an applicant tracking system, student and talent management system, etc. As an all rounder recruitment and talent management solution, we have created a standardized talent assessment and administration stop for a niche market. Our services include personalized technical as well as customer support at all times. Evalground help you optimize the hiring funnel by keeping all the candidate data in one place. The holy grail of the recruitment filtering process, for freshers as well as experienced candidates, is to achieve a funnel that is:
as wide as possible on one end, so that potential candidates are not missed out

as narrow as possible on the other end, so that interviewers do not waste time on irrelevant candidates
Evalground enables recruiters to achieve just that. Links for recruitment tests can be circulated widely, and test participation can be maximized via:
Emailing candidates registered with Evalground

Referral programs

Sources from our HR Consultancy Partners

Virtual Campus Visits – Our contacts with Campus Placement Authorities

Facebook Job Seeker groups

LinkedIn contacts

Cold calling profiles from third-party job portals like naukri.com, shine.com, etc.
At the end of the recruitment process, you can identify those candidates:
Who has demonstrated interest in your job opening by taking the test

Who have demonstrated the necessary skills for the job opening by performing well in the test
DON'T:
Waste time pouring over thousands of resumes collected from job portals

Waste time evaluating paper-based filtering tests (walk-ins, campus drives, etc)

Waste time interviewing candidates who are completely irrelevant for the role
Evalground also enables you to build your brand to create greater awareness about your company and the job openings within it.
See the Getting Started Guide for more details on creating your own online tests.

You can sign up for a free trial. We are always available for a Demo session at your convenience.