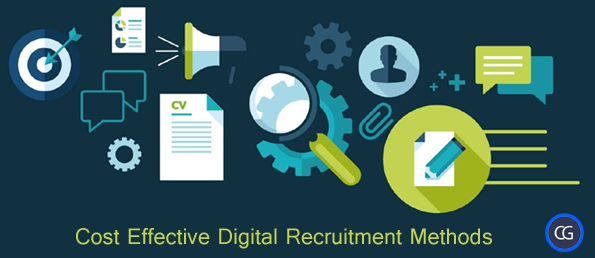 Connecting with top-level talent is getting tougher every day. The best candidates aren't responding to traditional recruiting tactics and they're slipping through the net and we need to be more proactive to connect with them. Recruiting isn't what it used to be.  'Out-of-the-box', creative recruitment campaigns have helped recruiters to adopt some cost-effective techniques. These days, there is less reading through stacks of formal resumes and cover letters and more interacting with candidates on a casual, and often digital, basis.
Have a look at these cost-effective methods and consider trying any of these innovative recruitment methods at your company.
Online candidate assessment
With online skill assessment and technical knowledge options are becoming less costly and more effective, online candidate assessment is progressing to the mainstream. Because the influence of this kind of assessment is high owing to the fact that it lessens unnecessary interviews and can considerably better the quality of hire. Nowadays, companies are conducting virtual campus drives where they use online assessment platforms like Evalground, HackerEarth, Mettl, HireVue etc. along with some of the Applicant Tracking Systems like applicant tracking system (ATS), which is a tool that enables companies to electronically manage their recruitment requirements.
Data is a driver
Though it may sound like something out a sci-fi movie, big data in recruiting is a real tool that is making recruiters' jobs easier. Data-driven insights and decision making are an important factor in employer brand building and depicting the services of top employees. Leading organizations are currently making use of Google Analytics for assistance for improving their strategy for talent acquisition. 
Employer branding is needful
Employer branding is the process of promoting a company, or an organization, as the employer of choice to the desired target group, one which a company needs and wants to recruit and retain. The process facilitates the company's ability in attracting, recruiting and retaining ideal employees – referred to as Top Talent in recruitment – and helps in getting the achievement of the company's business plan and cost-effective accomplishments. Nowadays, employer branding figures as a key long-term recruitment method.
Social media has an influence on the efficiency
Social media and recruiting seem to be a match made in heaven to find potential employees, share job postings, and develop relationships with recruits. This is one of the quickest, easiest and most cost-effective ways to update your recruitment practices. If one wishes to get the best talent out there, ideally, social media should be one of the channels leveraged.
Adoption of the mobile platform/apps
A recent study on job search traffic for survey data and smartphones for the recruitment website Indeed revealed that 50 percent of global job searches on the website are carried out through mobiles. One can expect recruitment goals of technical capability which permits the direct and instant application for vacancies from mobile phones. Tools for mobile recruitment can be chiefly categorized into four – Quick response (QR) codes, apps, text alerts, and mobile-optimized websites.
Video interviews will help reduce cost
Gone are the days of flying a bunch of candidates to your office for final interviews. With today's video technology, that's an unnecessary waste of time and money. Savvy recruiters are interviewing their shortlist on Skype, Google Hangouts, or recruitment-specific video software. With these video interviews, you'll probably find a candidate or two who's clearly not a good fit. Once you weed them out, you can then invite the top few to an in-person interview with the whole team.
Online networking events
Though attending career fairs and networking events in person can be a valuable experience, let's be honest: they also cost a lot of time and money. That's why many recruiters are now turning to online networking events. It gives you access to a wide range of candidates, without spending precious hours traveling or talking to people who aren't a good fit. And these online networking events offer an online-event platform for better and cost-effective recruiting constraints.