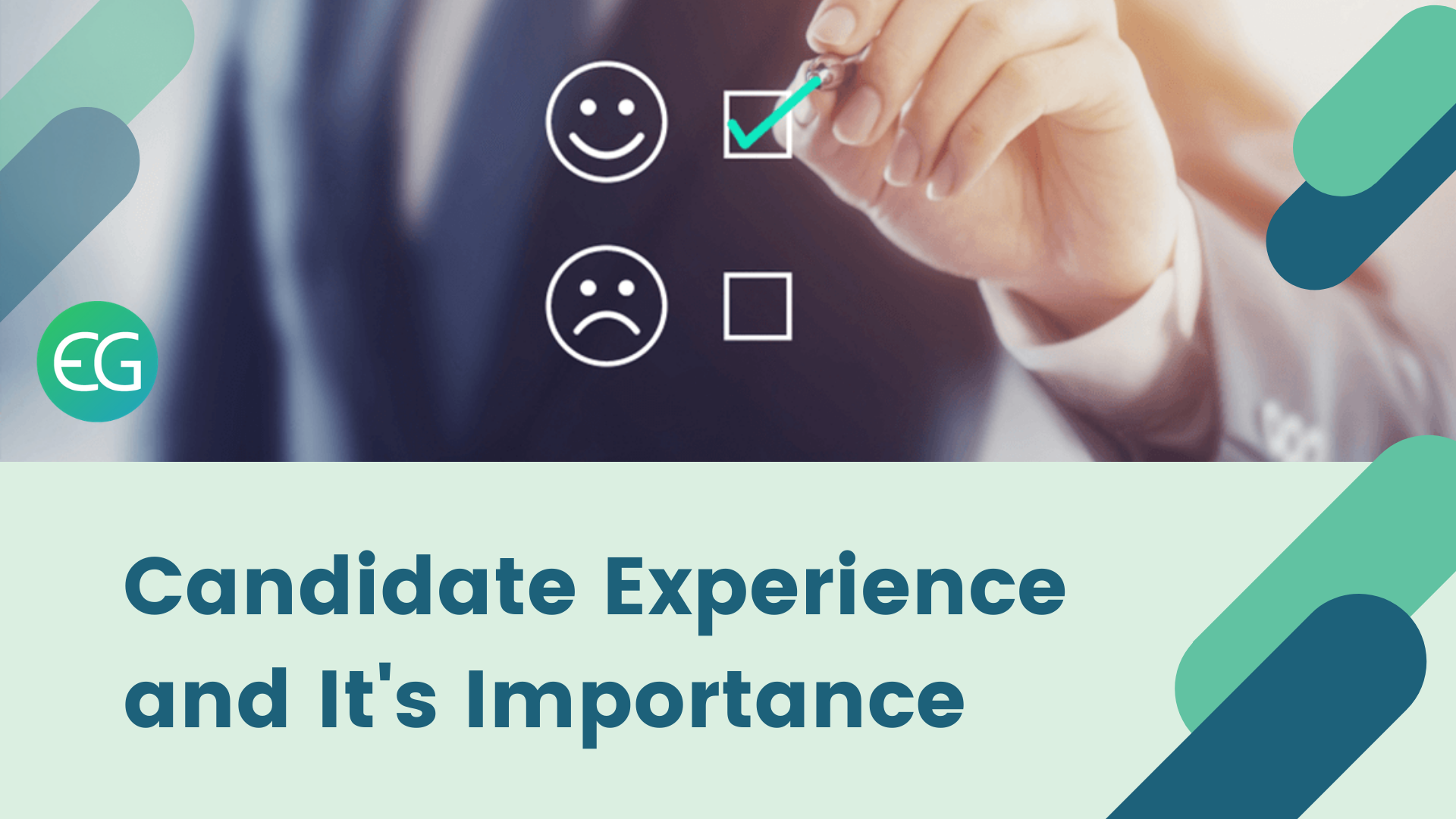 As organizations around the world are requesting that their employees to work from home, recruitment specialists and talent acquisition teams are rapidly adjusting to an all-virtual world. Numerous components of the recruiting procedure are generally simple to make completely online — up close and face to face candidate gatherings have been replaced with video interviews and online assessment tools which can help assess a candidates' abilities. 
Be that as it may, one of the main challenges of the online recruiting process is giving a quality candidate experience. With office visits, the team meets and lunches, and other personal touches likely off the table, recruitment specialists are searching for creative approaches to improve their candidates' experience and show why their organization has an incredible work environment — all from their home office. Especially now more than ever, candidates also need to feel valued and heard, as they also are feeling the anxiety and difficulties of the continually changing coronavirus circumstance. 
Candidates somewhat expect a similar treatment as consumers of a product. 
They need relevant engagement and a sense of commitment from the organizations' side, depending on where they are in the candidate journey, and what sort of role they're really intrigued by. They need a similar level of personalization that they get from modern marketing divisions. 
Top tier candidate experience is all about creating experiences for candidates that feel genuine, humane, and authentic. It's tied in with building personal associations with the applicants, not simply handling resumes, in a way that is valuable without feeling meddlesome or awkward. 
For organizations that are currently hiring, giving an extraordinary candidate experience may appear to be somewhat unique and different than it used to. In the period of social distancing, face to face interviews over coffee, on-site meetings, and lunches with the team is not, at this point a choice. Therefore, numerous organizations are finding better approaches to make their candidates feel esteemed — or inventive methods of recreating these familiar interactions from a remote place. 
In case you're searching for approaches to make your own candidate experience stand apart from others at the current situation, we've gathered together a few instances of things organizations are doing to give an extraordinary candidate experience remotely. A few of these practices were already at place before social distancing became the new natural, yet they translate seamlessly to an online-only experience — and may make it simpler to employ remote candidates now and later on in the future. 
To sum it up, Candidate experience covers each touchpoint and engagements that candidates will experience all through the phases of your organization's recruitment campaign(s) — commonly known as the candidate journey from application to onboarding. 
As such, in other words, the candidate experience is an assortment of all touchpoints between the candidate and your organization, from the second they first observe your job vacancy until the second they are recruited and onboarded in your team.
Why Candidate Experiences Matter?
We all know the details. 60% of candidates experience an awful experience when applying to a new position, and 72% of them decide to impart that experience to other people. What's more, by chance if you feel or you believe that as a huge venture or a notable brand, you're safe to this, consider just 59 of the Fortune 500 organizations score higher than 80% on "Would recommend to a Friend" on Glassdoor. Employment rates are at a decades high. In addition to the fact that jobs are open for more, data about jobs and managers is likewise more promptly accessible, and candidates themselves are less limited by geology or language. The work environment is getting socially progressively open to the culture of job-hopping, and in such a serious competitive setting, each part of the enrollment experience matters. 
On the off chance that the business brand is skewed over various channels, if the job site is difficult to explore, or if the application procedure is long and tiresome, it puts the organization behind contenders who offer a really omnichannel experience, with minimal exertion from the candidate. 
The objective for recruitment specialists is to furnish candidates with the equivalent brilliant and inconspicuous journey that they get from all leading brands, over the entirety of their various channels and workstreams. The issue is, while they currently have access to a similar sort of technological exposure that marketers do, they don't generally have a similar group structure, forms, and operational help to make everything run easily. 
Building a not too bad candidate experience takes a ton of work. You need to consider each progression of the journey, from the first time a candidate scans through your professions site or your LinkedIn page, to the reviews they read on glassdoor, to the application they fill out, to that last exchange when you make them an offer or turn them down.
How to make a good candidate experience?
Transparent hiring process
Given the present situation and how quick everything is changing, it's basic to keep candidates educated about each progression of the recruitment procedure. 
This can begin as early as the job vacancy post. Naturally, candidates are probably going to have a ton of inquiries at the beginning. You can assist them with finding prompt answers by adding some frequently asked questions to your site. 
Albeit numerous organizations as of now have a FAQ area about their recruiting procedure, updating the same with some extra material mirroring your coronavirus strategy will go far in improving your candidates' experience and comforting their anxiety. 
In case you don't have a committed and detailed FAQ segment, consider including a note or banner at the highest point of your professional job site to tell candidates your organization's official policy and how it will influence them. Remember that you'll likely need to refresh this data regularly as the circumstance unfurls. Another choice is to make a living archive, similar to a Google doc, and send candidates a link so they can see it for state-of-the-art data. 
You ought to also send email updates to candidates who are already in the process to update them as often as possible about any changes in the process or their status.
Easy Application Process
At any given point when individuals talk about the candidate experience, it's typically the application procedure that they have at the top of the priority list. 
When all is said in done, there's an entirely extreme disconnect over the application experience – the normal candidate goes through 3-4 hours submitting a single application, while 70% organizations think it takes them less than 60 minutes. 
Barely surprising at that point, that 60 percent of job searchers quit trying to fill out online job applications as a result of their length or complicated nature. 
High drop-off rates lead to loss of top quality candidates, brand damage from candidates baffled with the procedure, and the greater expenses related to abandonment in cost-per-click hiring models have become a new-age dilemma for recruiters. 
Around half of businesses accept that the length of application processes is positive. As far as anyone knows it "gets rid of" candidates that aren't adequately dedicated. Great talent ought to be sufficiently committed enough to fill out any sort of complex structure that is tossed in their direction. 
In actuality, the opposite of this is valid – the best candidates have a lot of changes in the present employment market. They aren't as ready to go through the limitless hoops, and will happily go where the grass looks greener. 
Taking your own application is the most straightforward approach to walk a mile in your candidates' shoes and see what needs to change. Apply with a fake name and qualifications, and take an honest approach to your recruitment procedure.
Ask for feedback and give feedback
By what means will you realize what to improve about your candidate experience on the if you don't ask the candidates themselves? To realize what needs to be improved, essentially ask the candidates that have experienced the diverse employing stages. For instance, you can send a straightforward survey to each and every individual who's gotten to the interview phase of the recruiting procedure and get some information about their thoughts. 
On the other hand, you can increase a little of your social awareness. Discover what candidates are stating about their experience meeting with you. A decent spot to begin is on Glassdoor's organization reviews segment. You can discover how troublesome the interviews are, the level by which the candidates are happy or dissatisfied with the recruiting procedure, as well as some of the questions from the interview itself. You can utilize these discoveries to improve your current recruiting processes, yet in addition to this, you can learn from your competitors and peers and organizations who are nailing their employer brand image game. 
Similarly, it is critical that you are giving your candidates legitimate input also. If a candidate makes it to the interview stage, they will normally expect a more personalized follow-up than after the initial stages, regardless to the result. 
Offering feedback will assist with guaranteeing a positive candidate experience. As indicated by the LinkedIn review, 94% of candidates need proper feedback after the meeting. This doesn't need to be too in-depth, only a few pointers on what they performed admirably and where they may hope to improve later on. Enough to cause them to feel like this has been an advantageous learning experience.
This content was brought to you by Evalground Online Testing Platform. Evalground is an online assessment and test evaluation system focused on helping Recruiters in the initial screening of potential candidates from an ocean of job seekers in an automated way.Evalground supports Online Aptitude Tests, Spoken English Communication Skills Assessments, Coding Contests in JAVA, C, C++, Ruby, Python, JavaScript and PHP.  Evalground also supports Automated asynchronous interviews. Evalground Screening Tests can be used by Recruiters during campus hiring or to screen walk-in candidates.