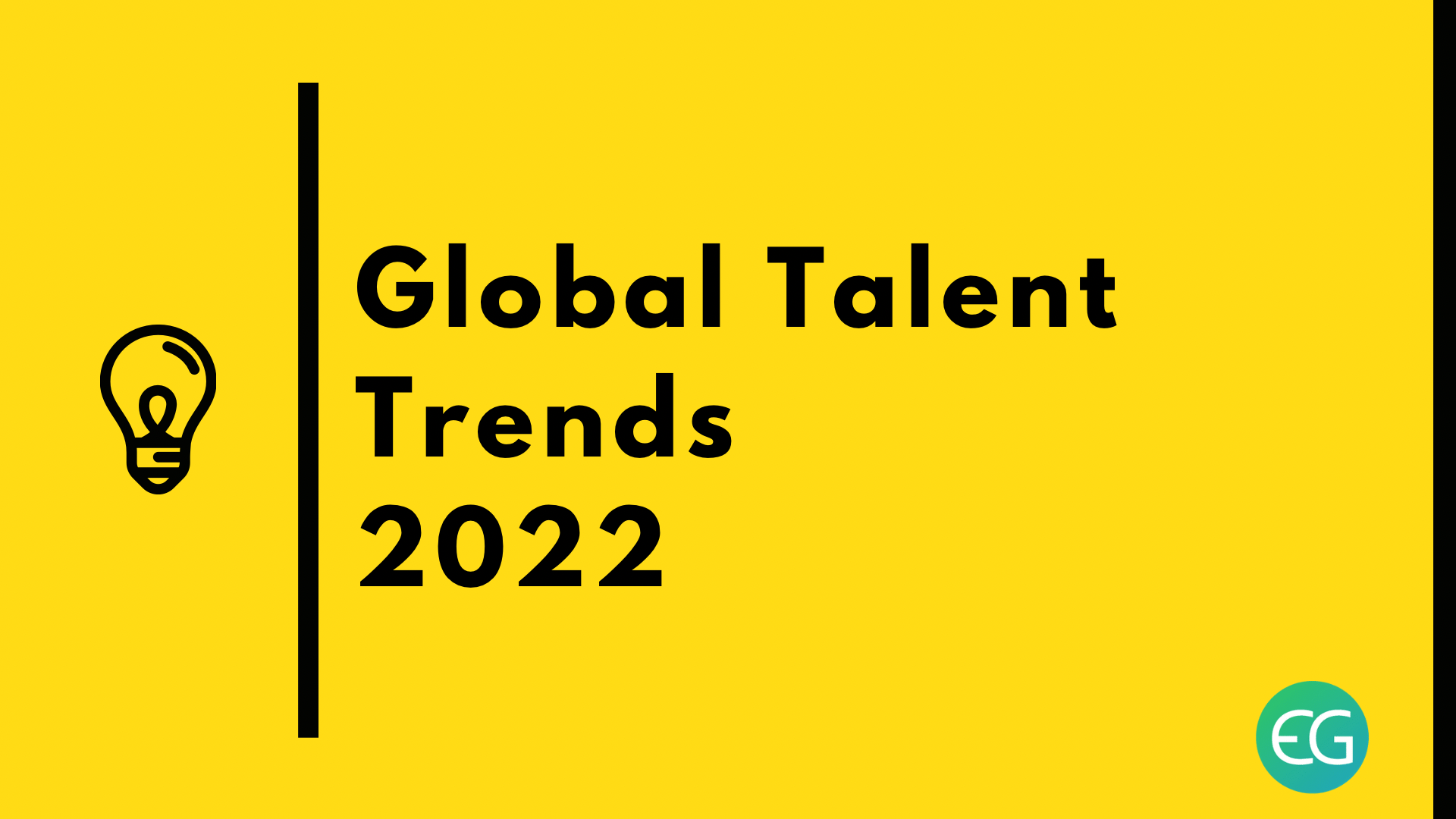 If at any point in our history a specific year required intense vision, drive, and innovation, it's this one, 2022.
This year will require the sort of vision that permits talent experts to see into the great beyond the horizon, check out various corners, and spot things that the competition might miss out on. It's a difficult task, however, you can do it (well, you already do it) and we are here to help.  
We pulled out our magnifying lens, telescopes, and periscopes to perceive what the issues and difficulties will be that might affect you and your workforce in the coming year. The outcome? We are here with the Global talent trends of 2022 to ensure nothing stops your growth.
In 2022, more employers and businesses will try to understand both their applicants as well as their existing employees all the more profoundly to recruit and keep gifted and skilled workers in this tight labor market. Businesses will strive to curate and design better methods to improve employee as well as candidate experiences. Employers will become progressively more efficient and proficient with their talent analytics and retention methods. 
More than 7,000 recruiters and hiring managers across 35 nations identified these patterns or trends being the most effective when they were studied by LinkedIn for their site's Global Talent Trends 2020 report.

Talent Trend #1: Enhanced Employee experience:
The employee experience is everything that an employer watches, feels, and collaborates as a part of their organization. It represents a more extensive perspective on the traditional human resources practices, and compassion is at its core. 
94% of talent professionals surveyed by LinkedIn agreed that employee experience will be very important to the future of recruiting and HR.
The focal thought is to effectively team up with employers to comprehend their point of view and design experiences that permit individuals to accomplish their best work. Organizations have started to team up more effectively with employers to make a working environment experience that improves retention and employer brand. Bettering the experience of applicants and candidates is still seen as a basic work in progress. However, while organizations concur that improving worker experience is significant, most battle to discover the assets to address the difficulty. Over a portion of respondents said there aren't sufficient individuals or assets committed to worker experience. 
Jobs dedicated to employee experience have jumped up in some companies. Candidate experience is as yet a top need among business leaders, However, competitor experience isn't what it ought to be after over a time of featuring it as an ability obtaining need. 
Talent Trend #2: Focus on Talent Analytics
People analytics connects information to compelling and dynamic decision making. It draws bits of knowledge from human conduct to help individuals and organizations perform better. It utilizes formal logical strategies to support empathy.
81% say talent analytics play a critical role in sourcing, attracting, engaging and retaining talent.
Sophisticated associations have been utilizing this moderately new field to drive amazing advancements. Presently those advantages are sufficiently clear to motivate even small organizations to jump on board, and 73% of ability experts state individuals examination will be a significant need for their organization throughout the following five years. On the off chance that you are an ability proficient, you're presumably effectively mindful that an individual's investigation is on the ascent and you've found a way to accumulate applicable information. In the previous five years, LinkedIn has seen a 242% expansion in HR experts with information investigation aptitudes. 
In any case, numerous organizations are just at the beginning periods of creating individual examination capacities. There's a precarious expectation to learn and adapt from introductory endeavors to gather information in a composed manner to profiting by bits of knowledge for upper hand. 
Talent Trend #3: Recruit From Within
In an undeniably tight talent market, businesses are rediscovering the advantages of referrals and internal hiring. What's more, they're utilizing empathy to understand how workers need to learn and develop. 
The pattern echoes a previous era when organizations filled open jobs by promoting their own kin, and employees could follow a long lasting career inside a single firm. That approach — with refreshed reasoning and instruments — is making a gradual rebound. Job changes inside organisations (via promotion, transfer, or lateral move) have expanded by 10% in the course of the most recent five years, as indicated by LinkedIn data. 
In helping workers find rewarding and exciting new jobs inside your organization, you support the employee morale and lure great employees to stay. The budgetary effect can be gigantic. A 2018 Gartner study found the expense of employee turnover is huge because of absence of career opportunities for an average-size company is $49 million per year.
The possibility that procuring from inside makes it harder to expand your workforce merits cautious idea. Organizations that need formal interior selecting projects may think that its harder to hold a differing workforce. That is on the grounds that when inner employing occurs without structure, individuals are bound to depend on close to home systems, regularly reflecting existing predispositions.
Talent Trend #4: Multigenerational Workforce
The 2020s represents another chapter in workforce age and variety driven by demographic changes. Individuals are living longer and Generation Z (age 23 and younger) is hitting the current job market. 
A few organizations are set to benefit from this pattern. They're utilizing empathy to see how groups with a wide assortment of life encounters and points of view can be utilized to the best. To attract new and new talent pipelines from all ages, they're cutting out new career ways, presenting progressively adaptable benefits and perks, and finding new ways for different generations and ages to share their intelligence. All in all things together, the different generations share more similarities than differences. Everybody values great remuneration and perks and benefits, work-life balance, and a positive work culture. In any case, there are some unpretentious overall patterns important. 
In spite of some famous perceptions, Baby Boomers (age 55 to 73) puts their priority on working for a company with a purposeful mission. Gen Z, in the meantime, is well on the way to value training or skill enhancement — 36% consider it a top factor while thinking about a new position.
This content was brought to you by Evalground Online Testing Platform. Evalground is an online assessment and test evaluation system focused on helping Recruiters in the initial screening of potential candidates from an ocean of job seekers in an automated way.Evalground supports Online Aptitude Tests, Spoken English Communication Skills Assessments, Coding Contests in JAVA, C, C++, Ruby, Python, JavaScript and PHP.  Evalground also supports Automated asynchronous interviews. Evalground Screening Tests can be used by Recruiters during campus hiring or to screen walk-in candidates.