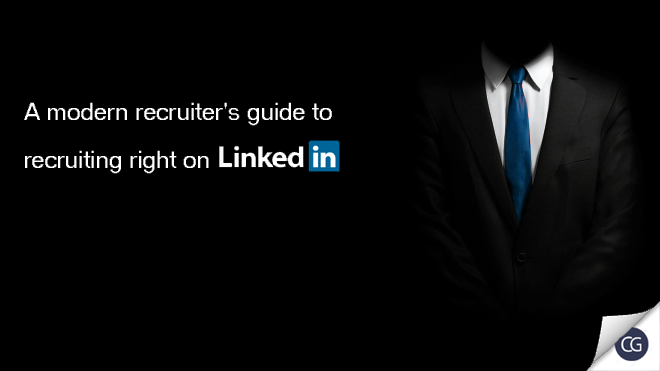 Introduction
Recruiters in an organization can be called the unsung heroes with recruitment being time taking, expensive and a high stakes task.
The traditional methods of recruitment can primarily be compartmentalized into two primary categories:
A recruiter posts then pray, like posting an ad on paper or on the web

A recruiter pays then prays,  like hiring a third party recruiting agency
If you've tried either, you'll know the drill.
We don't really say this is not yielding, what we are trying to tell is, doing solely either one of these does not necessarily work.
Also, one always pays, whether, in cash money or time, the latter sometimes being more expensive than the former.
With that being said and the intervention of social media, we can safely say, the hiring world has been given a boon wrapped in shiny paper.
The knight in the shining armor here has to be LinkedIn, boasting of over 450 million active professional users.
LinkedIn has got to be one of the key tools in your toolbox. Proof we see in successful recruiters wising up to the benefits.
So, we agree LinkedIn is an obvious alternative/addition to other more traditional means of recruitment, but many HRs are still confused about where to start.
Using LinkedIn is no longer reserved for the experts or Boolean Geeks. Here in this guide we will walk you through the process and show simple ways, changes, and tweaks that will enable you to start sourcing great candidates through LinkedIn.
Reality Check
The new era in hiring brings with it global talent shortages, new technologies and more data-driven approaches.
However, whether you like it or not, Innovation is unfortunately on the rare side in HR, so bringing it home to your recruiting process will send a powerful message to the targeted candidates who really innovate and this will naturally reflect on you as a brand.
Remember, candidates on LinkedIn are mostly those we could call the 'actively passive job seekers'. The lot might not pressingly be out there looking for another job, but will be quite open to what they perceive as the dream/ ideal job.
For this very reason, while LinkedIn will lead the path to find ideal candidates, you as a recruiter have still got to double up as a  sales guys and work a little harder to try and convince them that your's is the job everyone has been waiting for.
Above all, just remind yourself that LinkedIn, a professional network lets you build your brand presence, credibility, network, and even expose you to inside scoop on expertise from experts in the industry. A truly valuable tool in your social marketing arsenal, so put in an effort to try and exploit it.
One must however not forget that LinkedIn is just a tool and what your hiring process needs is finally a good measure of discretion and good ol' fashion personal touch. It is also important to mix up the mediums on not keeps all your eggs in the same basket.
Get in touch with Evalground to know more on how you can keep up with the modern recruiters today.