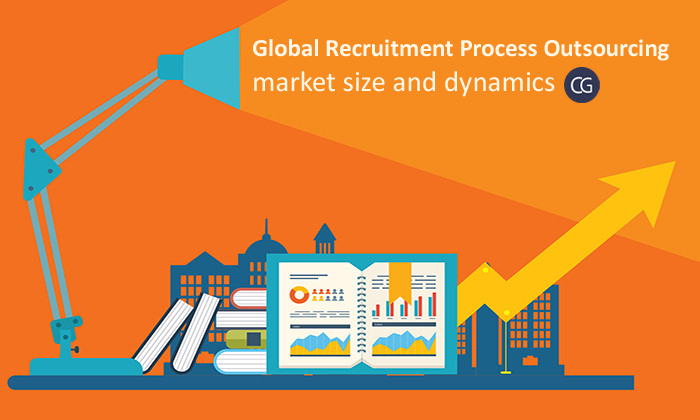 What Is RPO?
Recruitment process outsourcing (RPO) provides the solution for talent acquisition services for both professional and non-professional job openings to a segment of BPO industry wherein the stipulated recruitment tasks of a company are transferred to a third-party vendor.
Global Recruitment Process Outsourcing (RPO) Market Size
The Recruitment Process Outsourcing (RPO) market are analyzed on the basis of various factors such as demographics, inflation rate, gross domestic product (GDP), acceptance and others.
---
The recruitment process outsourcing (RPO) has a worldwide value of US$ 5.01 Bn in 2017 and it has been projected to grow with a CAGR of 14.4% during 2017 to 2025.
---
The RPO market
The RPO market report studies are basically based on factors such as market dynamics, segmentation analysis and current market trends and. The growth of the global market for RPO is expected to remain strong in the forthcoming years too.Because these services are rapidly gaining popularity as they enable the client companies to focus on their core business activities and facilitate a substantial reduction in overheads.
Market Segmentation
The RPO market is basically segmented on the basis of industry verticals and engagement models. On the basis of industry verticals, the market is distributed into the responsibility of results and proficient management of recruitment processes. Further, with respect to engagement models, the market is segmented into on-demand and end-to-end RPO.
Geographic divisions
Geographically, the RPO market report is incorporated into dedicated sections focussed on the local market revenue and trends. On this basis, RPO market has been segmented into  Europe, North America, Asia Pacific, Latin America and the Middle East & Africa.
Recruitment Process Outsourcing (RPO) Market Dynamics
RPO enabled programs can help an organization or business stay ahead of the top trends. These recruiting solutions focus on a methodology that results in measurable results and provides flexibility for every step of the hiring process that solve all recruiting challenges.
Employer branding
RPO programs can really play an important role in employer brand positioning and overall candidate experience. It can also assist with any company's strategic talent consulting and long-term workforce planning to meet their businesses demand ultimate growth.
Demand for data
RPOs help an organization in gaining online access to advanced program analytics and workforce planning to boost their visibility with appropriate market dynamics. RPO can make it easy for any organization to hire efficiently by reducing cost and improving visibility into their overall workforce spend.
Globalization
The global RPO market can help organizations to access required top talent from different geographies. With RPOs highly scalable model, an organization can meet their fluctuating hiring needs, drives candidate quality and increases employee retention.
This content was brought to you by Evalground Online Testing Platform. Evalground is an online assessment and test evaluation system focused on helping Recruiters in initial screening of potential candidates from an ocean of job seekers in an automated way.Evalground supports Online Aptitude Tests, Spoken English Communication Skills Assessments, Coding Contests in JAVA, C, C++, Ruby, Python, JavaScript and PHP.  Evalground also supports Automated asynchronous interviews. Evalground Screening Tests can be used by Recruiters during campus hiring or to screen walkin candidates.