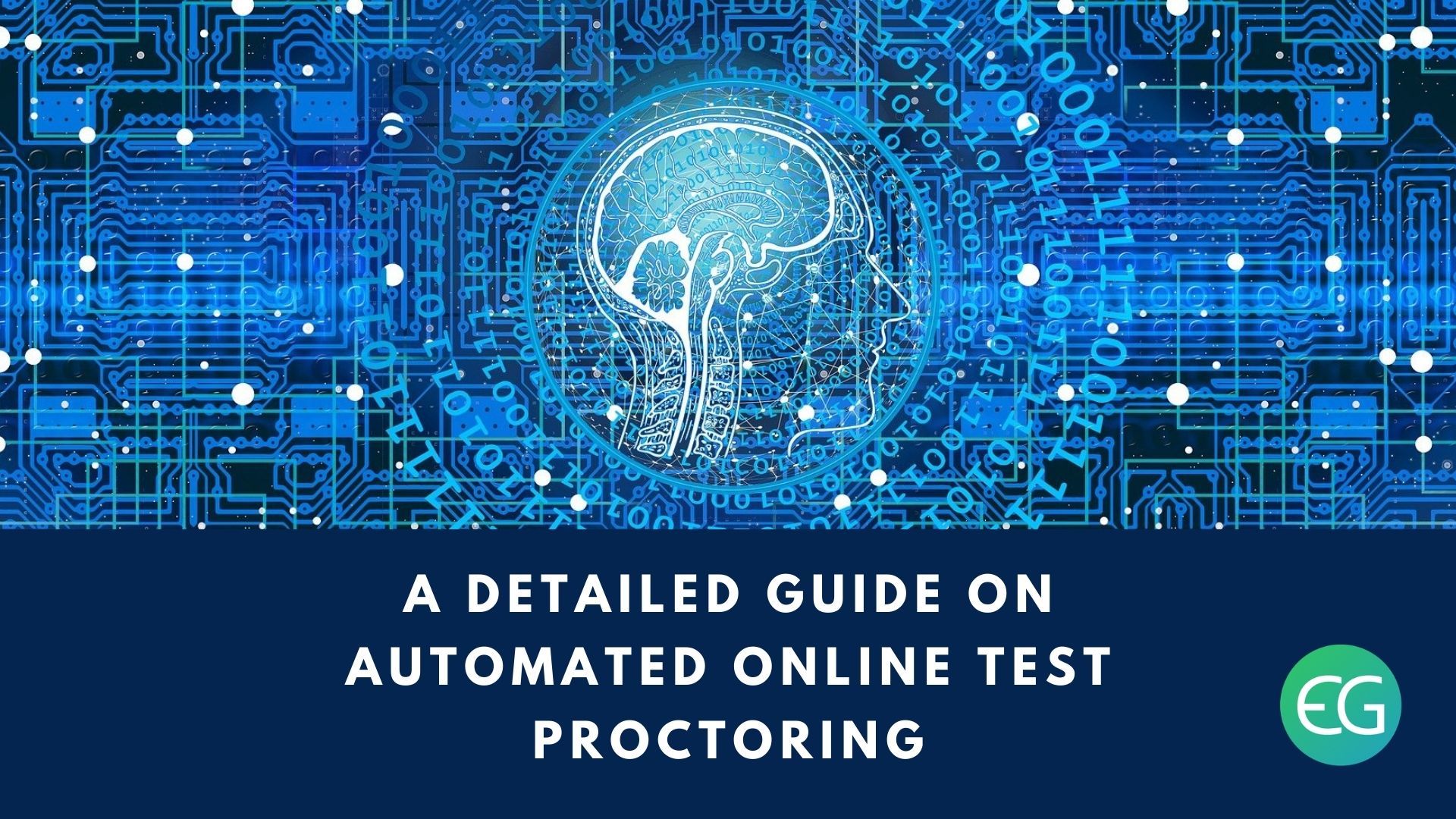 Exams are an important component of any program  and online educational programs are not any exception. In any exam, there's an opportunity of cheating, and thus , its detection and prevention are important. Educational credentials must reflect actual learning so as to retain their value to society. Massive open online courses and other sorts of remote education still increase in popularity and reach. The power to efficiently proctor remote online examinations is a crucial limiting factor to the scalability of this next stage in education. Presently, human proctoring is the commonest approach of evaluation, by either requiring the test taker to go to an examination center, or by monitoring them visually and acoustically during exams via a webcam. However, such methods are labor intensive and dear .
With the increase of COVID-19, remote learning has blossomed. Schools and universities may be close but they switched to applications like Microsoft Teams to complete their academic years. However, there has been no solution to examinations. Some have changed it to an assignment form where students can just copy and paste from the web, while some have just canceled them outright. If the way we live is to be the new norm there must be some solution. The present global health crisis has forced companies and colleges to travel for online assessments and remote proctoring. Evalground has seen an enormous surge in demand for our remote proctoring products. This blog will assist you understand all about it.
E-learning is the way forward for learning. It's projected that by 2025, the worldwide e-learning market will reach $325 billion USD. The ascension of the e-learning industry has created needs for various supporting technologies.
One area that's gaining significance is that the automated online proctoring space. If it weren't for e-learning then online video proctoring wouldn't have become mainstream, but given what's at stake for online course programs the demand for such a service has grown at a quick pace.
What is Automated Online Test Proctoring?
We all are tuned in to how the invigilation process works within the offline examination. Experienced invigilators are hired to physically monitor the applicants and subsequently assigned to their respective centers, where they're liable for maintaining a cheat-proof, rigorous test-taking environment. In the case of Automated Online Test Proctoring, the invigilation process is the same, but it's automated. Remote Online Proctoring allows a proctor to watch an ongoing online exam with the help of AI integrated online proctoring software. Automated Online test proctoring refers to a digital sort of assessment, enabling candidates to require exams from any location. The proctored exam software is employed during online proctoring to permit students and participants to require exams at an area of their choosing. It must be adequately reliable and cheat-proof. Proctoring a web exam is not any longer arduous. Monitoring software is used to watch the test-takers through audio and video, establishing the exam's credibility and authenticity.
Who can make use of automated online proctoring?
Automated Online test proctoring can be used by: 
Universities and Institutes to conduct safe and secure online exams. 

Educators who got to assess students and their performance via assessment. 

The academia who offer certification programs for online courses and wish to require exams to make sure only worthy students got the certification. 

Organizations and businesses to assess employees remotely.
How to select an Automated online proctoring tool?
Here's how you'll select an automated online proctoring tool: Your choice of the online proctoring tool provider should depend on its ability to supply end-to-end online proctoring solutions for conducting online exams seamlessly and affordably, with high exam integrity. They should be easy to integrate either via a chrome extension or customized codings into any LMS. They should be ready to provide a classy slew of anti-cheating features and proctoring services. Check if they supply an insightful candidate diagnostic report that contains details on how the student/candidate performed. There shouldn't be any problem with scale or the robustness of the technology.
Why is Automated Online Proctoring Important?
i) Makes International Education More Accessible
Many educational institutions have created virtual learning infrastructure to supply e-Learning courses for college kids globally. However, it's financially unviable for college kids to travel long distances to require the certification exams. Online education and proctoring softwares eliminates that necessity as students can take their exams without traveling, no matter their location.
ii) Allows to have a flexible time table
A flexible time schedule allows students and teachers to exercise more control over their working environment and schedule – the arrival of automated online proctoring has allowed both examiners as well as students for scheduling and taking the exams at a mutually convenient time. Online proctoring lends unparalleled ease to the candidates, allowing them to take up the exams at a time of their convenience.
iii) Removes all location barriers
You can give your exam to students located elsewhere, regardless of your physical location, which is particularly beneficial for international students, though it's equally applicable for local students. It works well if you're studying part-time or working. you'll not be required to always get on the varsity campus.
iv) Can be used for all types of Exams
Online proctors can supervise all kinds of exams, and online proctoring works for you – whether multiple-choice questions, essays or aptitude tests. It offers assistance during any exam in a digital format. A video proctoring system is often utilized in live proctoring to determine a student's handwritten notes.
This content was brought to you by Evalground Online Testing Platform. Evalground is an online assessment and test evaluation system focused on helping Recruiters in initial screening of potential candidates from an ocean of job seekers in an automated way.Evalground supports Online Aptitude Tests, Spoken English Communication Skills Assessments, Coding Contests in JAVA, C, C++, Ruby, Python, JavaScript and PHP.  Evalground also supports Automated asynchronous interviews. Evalground Screening Tests can be used by Recruiters during campus hiring or to screen walkin candidates.