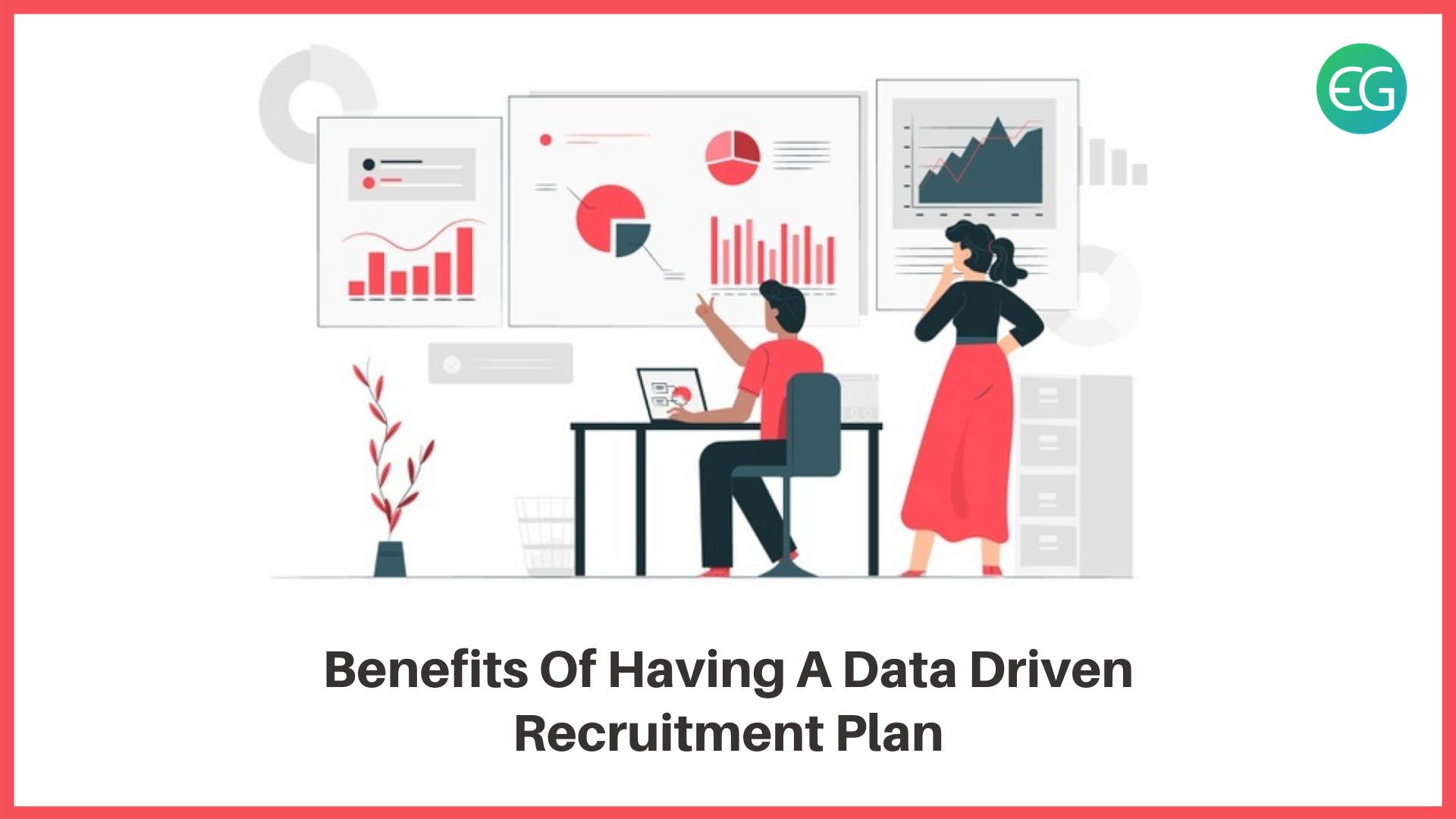 Since time immemorial we have seen traditional recruiting relying largely on luck and intuition more than factual data, which was extremely time-consuming to gather and analyze. Recruiters and hiring teams could only hope to wait for results and assume that their recruiting methods were effective. With workforce demands on an all time rise in the job market companies cannot hire fast enough to keep up the pace with their workforce demands and the competition is extremely fierce for those high potential candidates who will come up with and deliver innovative solutions or go above and beyond for your clients. But now, with an endless plethora of software and recruitment analytics tools available readily on the market, anyone can devise a data-driven recruiting process. Many recruiters today face the same problem – finding, attracting and finally hiring the best talent. Since human resources are the biggest and most important factor of every company's success, the importance of hiring efficient and talented people is extremely high.
Not understanding what are the reasons for not finding, attracting and recruiting the right talent makes it almost impossible to get to the bottom of it, fix and improve the hiring process. This is the reason why many businesses have turned to data-driven recruitment and HR analytics.
This is comparatively a new trend in the world of Talent Acquisition, and it has come up as a result of the introduction of latest HR technology and the need for improvement within the industry. Data-driven recruitment has time and again proven to improve some of the extremely important recruitment metrics such as time to hire, cost to hire and quality of hire.
What is Data Driven Recruitment?
Data driven recruitment is the gathering, analysis and interpretation of data of talent pool to find the best talent for your organization faster. Data-driven recruitment is the situation when you use tangible data and facts and hardcore statistics to help make your recruitment decisions, from selecting the candidates to creating a solid hiring plan. Hiring teams that utilize data and statistics are more likely to be efficient, effective, reduce hiring costs and improve the quality of hiring. In simpler words, the approach of data-driven recruitment is the activity of using facts and data to optimize the entire recruitment process.
Data-driven recruitment is a completely data-driven approach to recruitment that relies on  technologies, techniques, and statistics to analyze an extremely large talent pool and identify the candidates with the appropriate skills, years of experience, and personality to help the organization achieve its final goals. Recruiters take a huge talent pool, and will analyze it using a variety of handpicked technologies, and narrow down the process until only the best candidate remains.
As this process is followed and repeated, more and more facts and data become available to the recruiters. With time, as your system analyzes the large amount of data, you develop new insights into different hiring metrics like efficiency, cost, and quality of hire will become available for you to use as well.
This is a type of intelligent recruitment which is a relatively new phenomenon and is the straight result of new and stimulating HR technologies becoming conventional staples in the workforce. Technologies such as Applicant Tracking System (ATS), Human Resources Information System  or performance management platforms, to just name a few, all of them contribute in some way or the other to this massive accumulation and analysis of recruitment data.
Benefits Of Having Data Driven Recruitment Process
Reduced Time to Hire:
Data driven recruitment process ensures that your entire hiring process is streamlined and structured making the process easier. This will help you in ensuring that you land the right candidate within your delegated time frame and do not waste valuable time and effort in going through endless resumes and interviews.
Improved Quality Of Hire:
Data driven recruitment relies on technologies such as applicant tracking systems and online assessments. This will help you in screening the candidates not only for their required skills for the job but also for their personality as well. We all know that a well rounded new employee will help in improving the employee morale of the current existing employee group as well. Data driven recruitment will ensure that you assess the candidate from all perspectives to ensure that the person is matching your company's requirements from all dimensions.
Eliminating Human Bias:
Data driven recruitment helps in making recruitment decisions based on statistics and data rather than instinct only. We know that instinct does help us in choosing the right candidates sometimes but it also raises situations where our own personal bias comes into the picture as well. Data driven recruitment completely removes the scope of having any kind of personal bias during making any hiring decisions and all the decisions are based only on data and data alone.
Enhanced Candidate Experience:
Here is a harsh truth: Job seekers do not like spending hours and hours in filling long and complicated forms. This might sound very simple and straightforward but having an easy and accessible application system will help candidates easily and quickly apply to your organization. It is extremely important to have a good candidate experience to ensure there is a lasting and positive impression of your organization in the candidate's mind. Therefore, it's critical that you verify the different options that the hiring software provides to capture applicant information with minimal friction. This will help you in getting the maximum number of qualified candidates.
This content was brought to you by Evalground Online Testing Platform. Evalground is an online assessment and test evaluation system focused on helping Recruiters in initial screening of potential candidates from an ocean of job seekers in an automated way.Evalground supports Online Aptitude Tests, Spoken English Communication Skills Assessments, Coding Contests in JAVA, C, C++, Ruby, Python, JavaScript and PHP.  Evalground also supports Automated asynchronous interviews. Evalground Screening Tests can be used by Recruiters during campus hiring or to screen walkin candidates.