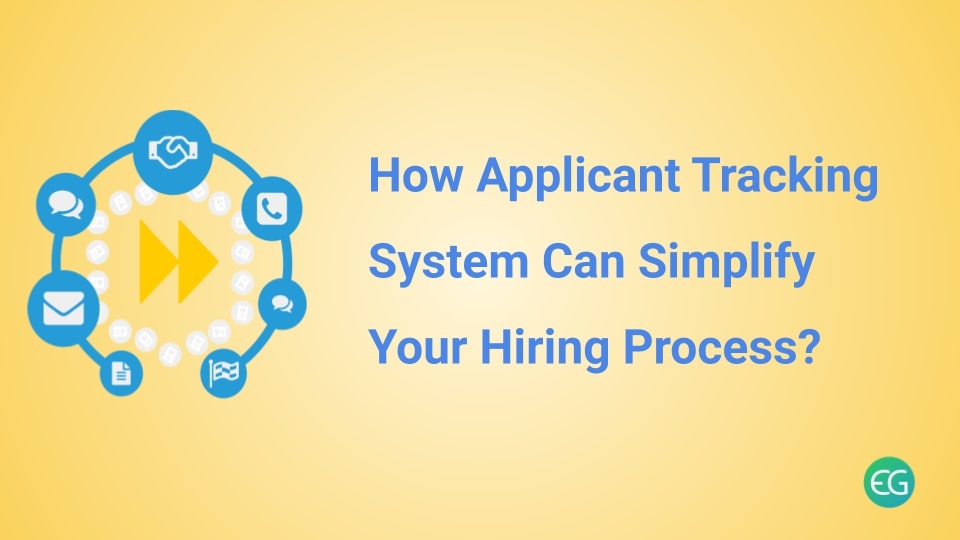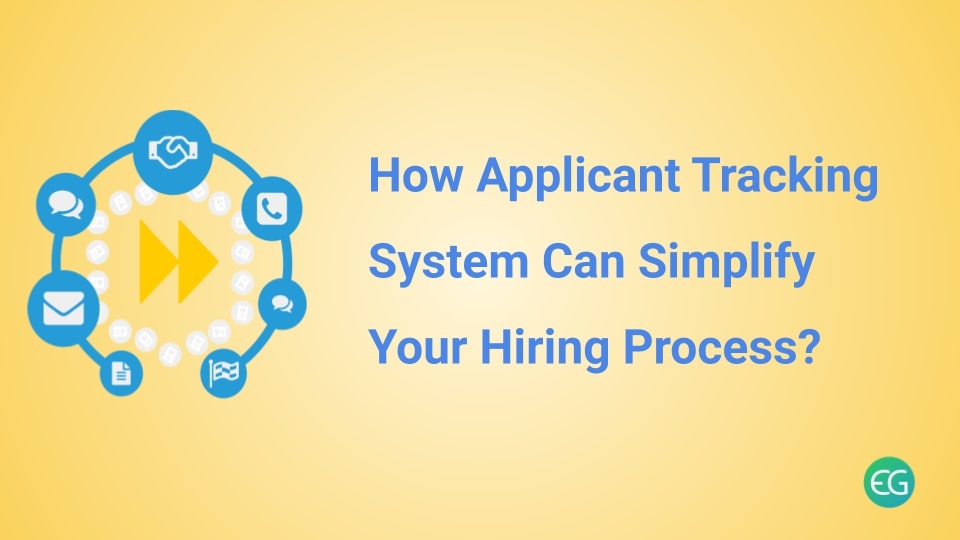 An applicant tracking system is a combination of talent acquisition software and strategies via which companies can automate areas of their recruiting process to enhance the performance of recruiters and hiring managers. Applicant tracking software gives a structure to the recruitment process and helps recruiters reduce the time spent analyzing resumes and screening potential applicants through collecting, sorting, and organizing applicant resumes. They keep applicant statistics in a centralized machine or database so candidate records can be retained and skills pools developed.
Applicant Tracking System gives a wide variety of solutions for special hiring challenges or difficulties that are faced by the recruiter, from sourcing to testing and deciding on the best suitable candidates.
Applicant Tracking System or ATS gives an automated way for HR experts and professionals to simplify and fast-track the complete recruiting process, from receiving applications to finally  hiring employees.
Applicant tracking systems take a big weight off the shoulders of recruiters. Not only does it give them some time to focus on the quality of the candidates being hired, but it also offers organizational advantages that make the process more easier to manage.
But How will you know that you are ready to on-board an ATS into your business??
Here are some signs that your organization is ready to invest in an ATS:
You don't have a proper place to save and update all the candidate contact information. 

You have a lot of varied HR softwares and applications open while working on the recruitment process. 

You have received feedback from your potential applicants that your application process is less than ideal or not user friendly.

You have to manually insert all the details of a new hire into your HR system. 

You lose track of candidate profiles and applications.

You miss out on great candidates because you don't communicate with them fast enough. 

You can't see the current status of a candidate or their progress.

You struggle to get team members or interview panels to submit feedback on candidates. 

You repeat detail after detail every single time when communicating with candidates. 

You have no record of what is good or bad about your recruiting process because no record exists. 

You have no proper place to save all the candidate's documents for verification or record.
By integrating a skill based assessment solution with your ATS, you can create an efficient channel to streamline your technical recruitment workflow. Post jobs on the ATS, set up assessments to invite candidates, generate and share detailed candidate reports with your team. The advantage is that you can streamline your recruitment process from the ATS interface without switching back and forth between the two platforms.
So, what exactly can an ATS do for you?
A modern and well-designed Applicant Tracking System can help you achieve recruiting goals and overcome challenges by offering following features:
Powerful sourcing tool
One click job posting to multiple job boards
Central repository of applicants' résumés and applications
Easily searchable database of rich applicants' profiles
Automated resume parsing and screening
Easy interview scheduling
Interview kits and scorecards
Ready to use HR templates
Automated email responses
Easy team collaboration and communication
Recruiting analytics and reporting
What is time-to-hire?
One of the most important metrics for recruitment is time-to-hire. Time-to-hire is a total time spent to fill an open job position.
Time-to-hire calculation includes different activities like creating a job posting, job posting promotion, sourcing, interviewing and finally hiring candidates.
This key recruitment metric shows the efficiency of the recruitment process and provides insight into the difficulty of filling a certain job position.
With Applicant Tracking System, tasks that previously required many hours of work can now be executed very quickly and easily – or sometimes even done automatically. Some of these tasks include: resume parsing, disqualifications of non-qualified applicants, interview scheduling and email automation.
Applicant Tracking System also saves time by building talent pools, which can be used to find perfect candidates for your future roles and job openings.
How can we improve time to hire?
The more efficient your hiring process is, the shorter your time to hire will be. To reduce your time to hire, start by identifying what caused it to be higher than you'd expect.
Simplify your hiring process
Calculate the amount of time it took to move applicants from one stage to another. This will help you in discovering if your recruitment team is spending too much time in menial back end jobs or being stuck in one phase.
Calculate time to hire per team
If there's one particular team that inflated your average time to hire, talk to the hiring manager to discover the cause.
Train hiring teams. Both recruiters and hiring managers benefit from interview training, which can help them spot the best candidates for a role more quickly.
Use templates
Communicate with candidates by crafting effective emails through customizing templates. This can shorten the time you spend on scheduling and answering questions and will also reduce your time to fill.