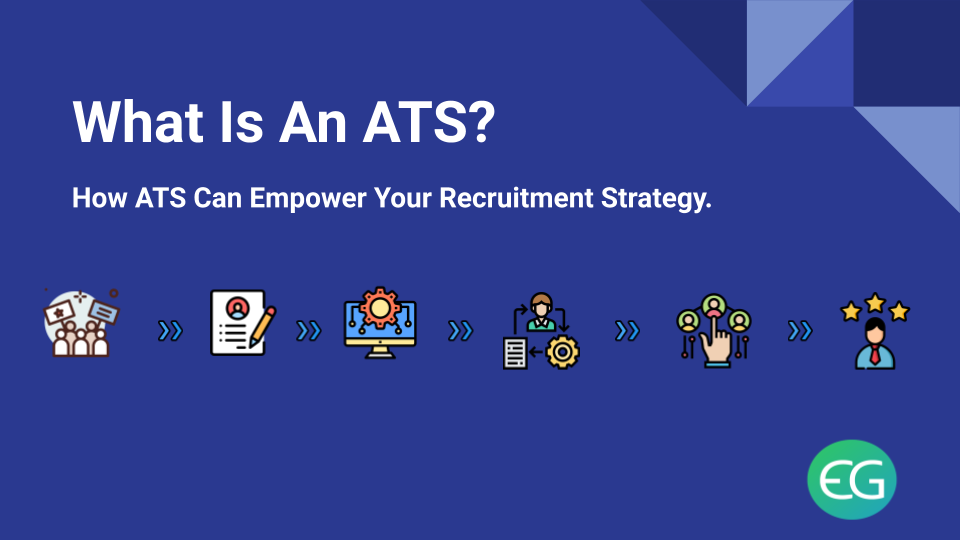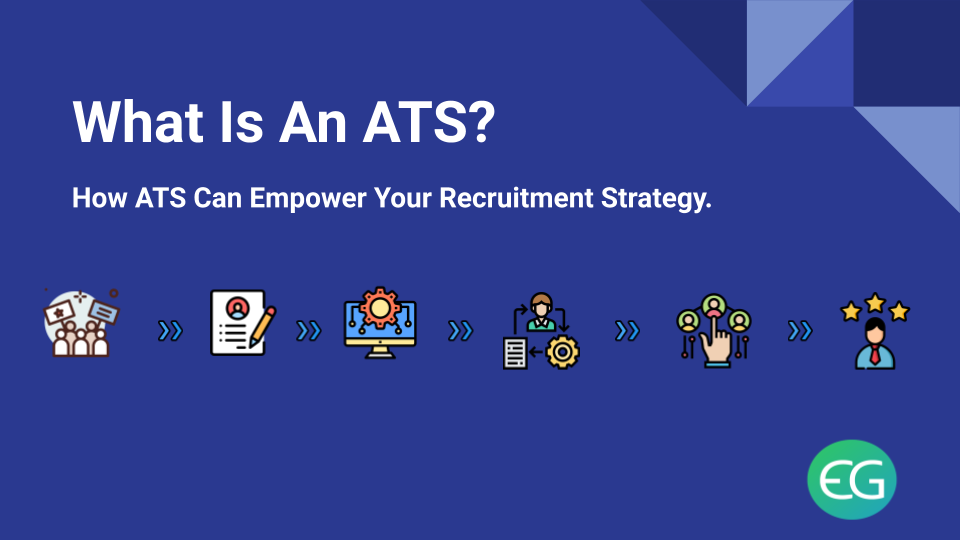 ATS or an Applicant Tracking System is one of the most unparalleled inventions that has happened in the recruitment industry recently. ATS in simpler words is a software which screens and parses dozens and even hundreds of resumes and applications. And it will definitely take your recruiting manager or hiring team hours and hours to manually screen through the resumes. An ATS uses various algorithms to generate the results in an automated way and helps in narrowing down the best fit for the job opening.
ATS or Applicant Tracking System basically helps in filtering and giving a structure to the recruitment process, this way it is easier for the recruiting manager to filter out the more suitable candidate from the ones who doesn't. That means, invariably an ATS is triggered to screen an application based on how it is written and not on what the information is conveying. ATS is becoming one of the primary ways of how companies these days are recruiting their new employees as well as keeping the required on-boarding information of all their current and former employees.
Most companies have thousands of resumes sitting in a database that they've never looked at. In fact, 75% of them are never seen by a real person. 
Apart from this ATS also helps in coordination to a great extent. The hiring teams can coordinate among each other and share the test or interview reports within the respective teams. This will help in streamlining the entire process as well all improve the candidate as well as the employer experience in the process. ATS also helps in eliminating any kind of human bias or delays that might occur in the recruitment process by eliminating human interference and making the process mostly automated.
When you are searching for the right ATS software for your business there will be various questions which are sure to come up. Our goal here is to help you and guide you step by step in understanding everything that your need to know about an ATS software and how it can help your company succeed.
Why Should You Invest In An ATS?
Top employers or big organizations generally hire for several jobs, departments and verticals at the same time. With the new age and internet being everyone's new best friend, as expected it has become one of the major mediums of recruitment. 
Similarly, as applying for a job online is much easier than physically attending an interview, many unqualified candidates apply for the job openings as they figure it is "worth a try".
You will end up receiving more junk profiles than relevant ones as the job application is just one-click away.
ATS will help the recruiter in sorting or screening through these end numbers of resumes and ultimately saving many hours which can now be implemented by focusing on the recruitment process.
Also, ATS helps the recruiter by highlighting top candidates and narrowing the applicant pool.
Selecting an ATS for your team.
Each ATS software will vary from the next one. While selecting an ATS or applicant tracking system, it is important for the organization to establish their expectations from the process and the budget, then work towards finding a system that meets these requirements and is compatible with the company culture as well.
Once these business decisions and important points have been sorted out, companies should next focus on researching various applicant tracking softwares which are available in the market and has the most compatible, efficient and user-friendly system of them all. Comparing all the available vendors and charts comparing vendors side by side may help with selection.
After establishing the criteria and narrowing the vendor list down to a few top picks, it is extremely important that you meet a representative from their end and review the software first hand by taking up a live demo. You should be able to review the job posting process and see what job ads look like afterward, see what an applicant will have to do to submit an application, determine what hiring managers will see, and get a realistic feel for how easy the software will be to use.
This type of demo will allow you to truly get a feel for how useful the chosen system will be before committing. Demos and even free trials can be scheduled directly with a vendor or through a vendor matching service that will be more likely to provide unbiased information about several vendors.
Evalground's dedicated Applicant Tracking System can be used to filter applications based on given criteria such as keywords, marks scored, skills, years of experience, etc. C-Track helps you in not only maintaining the track of candidates applied but also in customizing the hiring process as per your requirement. Before shortlisting the candidates who applied for a job position, it is very important to organize the hiring process. This ensures that you are tracking the right candidates. 
For example, the hiring process can be narrowed down to five different rounds. Each round shows the shortlisted candidates in that particular round, giving you a very clear view of your recruitment funnel.
Some of our features
C-Track not only smoothens this process but also makes it efficient for the evaluators. C-Track is built based on actual needs of a good hiring and candidate tracking system/process. We are proud to announce that we have the best set of features and provide complete flexibility that is needed to define your specific recruitment process within an ATS.
1. Career Page
Define your job opening in a simple and clear way.
2. Invite candidates
Easily reach out to candidates through our job posting feature.
3. Applicant shortlisting
With C-Track, easily identify and shortlist your target candidates
4. Customized hiring flow
Define the recruitment flow that you wish to follow
5. Candidate tracking
Get a clear view on which candidates are in which 'stage' of your recruitment process.
This content was brought to you by Evalground Online Testing Platform. Evalground is an online assessment and test evaluation system focused on helping Recruiters in the initial screening of potential candidates from an ocean of job seekers in an automated way.Evalground supports Online Aptitude Tests, Spoken English Communication Skills Assessments, Coding Contests in JAVA, C, C++, Ruby, Python, JavaScript and PHP.  Evalground also supports Automated asynchronous interviews. Evalground Screening Tests can be used by Recruiters during campus hiring or to screen walk-in candidates.