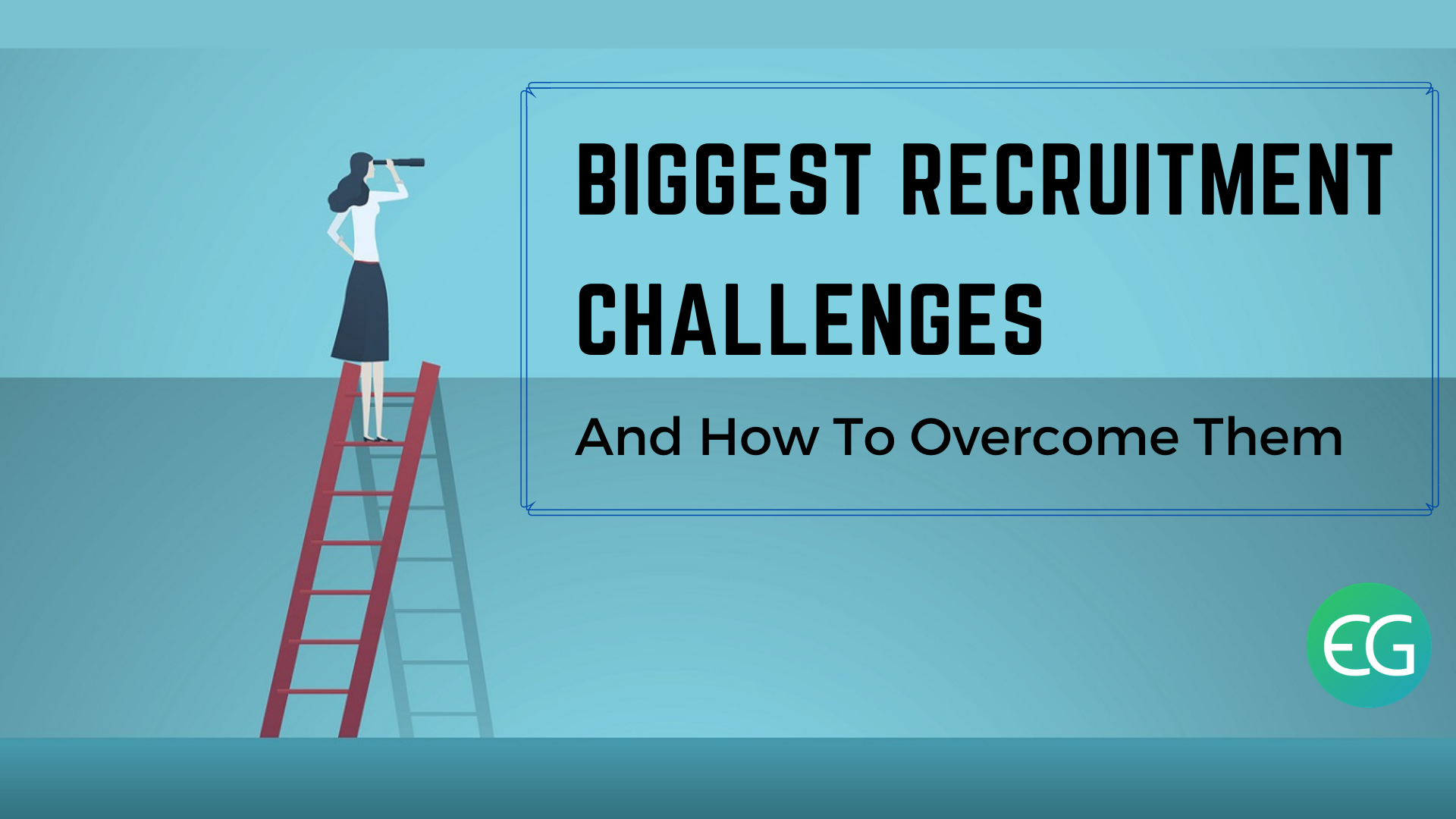 It is a well-known fact among recruiters that there is a talent shortage on a global level. Hiring the right talent for your organization for the right job matching his skill is undoubtedly an invaluable asset. However, no matter what is the size of your organization, be it a well-established brand or a start-up it is always challenging to add skilled and qualified employees to your organization. 
Starting from attracting to retaining the top-quality talent is always a daunting task for all recruiters or businesses. But why is it so hard for businesses to hire good and skilled employees? To add more to the recruitment challenges, the recruitment world is going to change massively in the post-pandemic world, and businesses, as well as candidates, will have to adapt to the changing times. With technological advancements, we all know that even the recruitment industry is flooded with prolific digital recruitment tools, still it is not so easy to hire in our century. According to various statistics on recruitment, it is seen that attracting top-quality talent is one of the biggest challenges faced by recruiters and HR professionals to this day. 
In this time of low unemployment rate combined with ever-changing requirements of the job market, capable and talented candidates are the genuine rulers and a definitive force rests in their grasp. Today, applicants have the advantage in choosing the organization they need to work for as they have numerous job offers in their hands. This makes a climate of extraordinary and intense competition all around among recruiters to contribute the best candidates for their customers. 
In this neverending battle of talent, organizations are equally guilty of utilizing absolutely obsolete recruitment strategies combined with their inability to comprehend the changing necessities of the candidates making the recruitment cycle considerably harder for them. 
Gone are the days when recruiters used to put a set of job descriptions on job boards and expect that the empty position will be filled naturally. Today, there is a prerequisite for considerably more dynamic and active participation from them. In this article, we have taken a look at the most common and prominent recruitment challenges that modern recruitment representatives need to manage, supported by relevant statistics, and hopefully, we can offer a suitable answer for the equivalent for 2020 and beyond.
Attracting Quality Candidates:
As per some reports by Glassdoor, 76% percent of recruitment managers admit drawing in the correct candidates is the most prominent challenge faced by them on a regular basis. They are burning through their valuable time by experiencing huge loads of applications from applicants that are not a solid fit for their open positions. Anyone working in the talent industry will agree on this point that it is quite difficult to attract quality candidates to your organization. With the pandemic wreaking havoc on the world right now there has been a rise in the unemployment rate across various industries without a doubt. With this abundance of talent available in the market itis quite difficult to attract qualified as well as talented candidates to your organization. 
Solution: You cannot stop candidates from applying to your job opening, in fact, you should never wish to, but what you can do is refine the process. Refine your hiring process from the start to ensure only the best candidates get attracted to your job opening. Make an appealing, responsive, and well-branded job site and professional blog, where you can introduce your employer image and show candidates why your organization is an extraordinary work environment. You'll do that by introducing photographs of your employees and your office, sharing employee testimonials, and talk about the intriguing activities and new technologies your groups are working with. 
Evalground has an easy to understand online platform made particularly for recruiters. With Evalground's Recruitment Marketing system you can make your ideal job post and branding in only a couple of minutes. Also, don't stress, you don't have to have any programming or designer skills to set it up, our in-house subject matter experts are ready to help, always.
Too much noise in the market: 
Unless you are a well-known brand with an enormous customer reach, odds are your job postings don't show up on the radar of the best-qualified candidates. A local community group can just take you up until this point. As indicated by the 2020 Glassdoor research report, 76 percent of HR administrators agree that drawing in the top candidate is their greatest recruitment challenge. As technology cuts down the geographical obstructions much further, extending your venture into a broad candidate pool is the need of this hour. On one hand, there is a lack of gifted candidates while then again, sorting out the accumulating resumes and applications and choosing the best candidate is an enormous undertaking for the recruitment specialists. 
Solution: A multichannel recruitment strategy that lets you tap into the top and gifted candidate pool. This incorporates internal and external employee references, job postings on your site, social networks, job boards, and association with vendors and staffing partners. 
Applicant tracking software, for example, Evalground accompanies in-built features that let you oversee online assessments and get an automated report on qualified candidates into your talent pipeline directly toward the start of the recruitment cycle.
The gap between recruiters and the HR plan: 
As of late, the talent acquisition field has been going through a huge shift from conventional recruiting models toward a more collaborative hiring method. The modern employing strategies depend on a viable coordinated effort between executives, hiring supervisors, recruiters, recruitment marketing professionals, IT experts, etc. Also, with an ever-increasing number of employees working remotely from various sides of the world, guaranteeing powerful group teamwork is getting increasingly challenging. Organizations can utilize recruitment data and metrics to continually improve their hiring cycle and settle on more educated choices. In any case, gathering and preparing data can be a problem. Spreadsheets are one approach to follow hiring information however they require manual work, are inclined to human mistake—and they're not compliant. This makes it difficult to follow data and trends precisely. Hiring teams need approaches to assemble and put together information in a proficient and streamlined manner.
Solution:
With Evalground's Applicant Tracking System, C-Track, you can assign various roles to every one of your colleagues to control who assesses what data. You can share information about candidates with colleagues who need them. You can even share candidate' reports to inside or outside parties who are not registered, users!! You can also make rich candidate profiles utilize shared scorecards to assess your candidates, add notes, and offer remarks about the applicants.
This content was brought to you by Evalground Online Testing Platform. Evalground is an online assessment and test evaluation system focused on helping Recruiters in initial screening of potential candidates from an ocean of job seekers in an automated way.Evalground supports Online Aptitude Tests, Spoken English Communication Skills Assessments, Coding Contests in JAVA, C, C++, Ruby, Python, JavaScript and PHP.  Evalground also supports Automated asynchronous interviews. Evalground Screening Tests can be used by Recruiters during campus hiring or to screen walkin candidates.