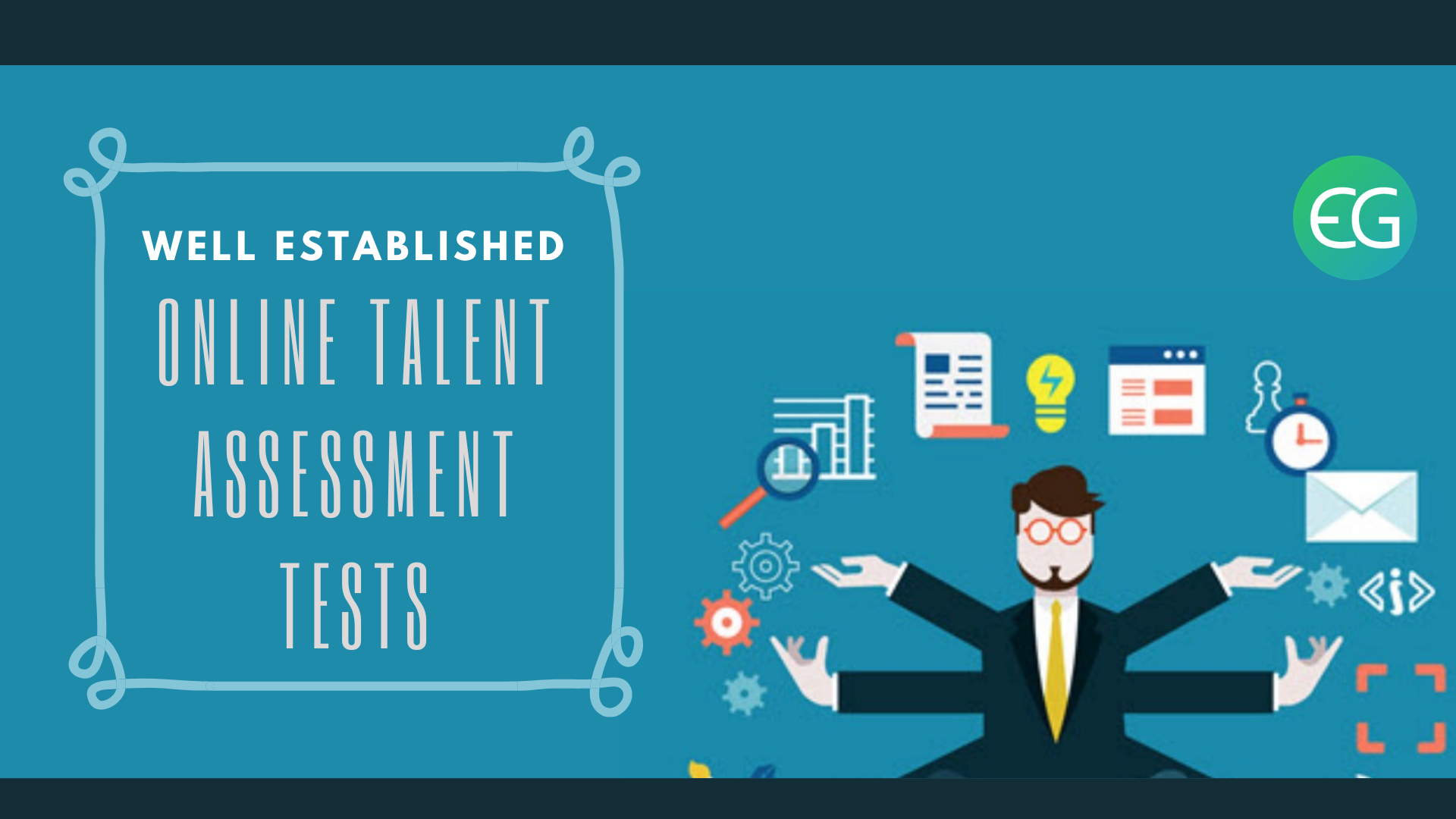 A capable and gifted talent acquisition or recruiting professional can attract, enroll, select, and facilitate the retention of candidates utilizing compelling techniques and systems. Solid talent acquisition skills are principal to the achievement of an organization as they guarantee to find and put resources into the right talent for development.
Online assessment tests are conducted via computers under a remotely proctored environment and have the advantage of being authenticated by Subject matter experts (SMEs). Online assessments bring inefficiency of the whole procedure along with immediate feedback. Online examinations are slowly replacing the traditional examination approach. A major highlight of using an online examination system is that it gives a high level of transparency as opposed to the traditional method. Most online exams generate their results instantly and it is often possible for the exam taker to get information on his results immediately. However, one question always lingers back, is it really useful for recruitment?
Online talent assessments have the benefit of not only being accessible anytime and anywhere there are few more benefits that online assessment brings with itself to assist you in your recruitment process.
Talent assessment tests are one of the more common and upcoming tools used to recruit new talents for an organization. These tests give an insight into the person to understand the compatibility of the candidate with the organization.
Technical Aptitude
With the accelerated pace with which the technological world is advancing it is crucial for a talent scout to be always ready to change, calibrate and carry out whatever technological advancement is happening around the world to ensure they are not lagging behind. A software engineer or a technical developer today is required to design, execute, assess, and troubleshoot software programs and applications. These skills require immense technical knowledge and a problem-solving attitude. Hence, it is beneficial to check their technical aptitude to make an informed decision on hiring.
Technical aptitude tests check the domain-specific technical capability, computer fundamentals, quantitative, visual, mechanical, and spatial skills candidates possess. Our technical tests apart from being role-specific can also be tailor-made for freshers, especially in our campus hiring and hackathon packages.
Work Profiles This Test Is Useful For:
Fresh college graduates

Junior Software Engineer/ Developer

Senior Software Engineer/ Developer

Technical Analysts
Online Aptitude Test
Online Aptitude Tests are increasingly becoming popular among recruiters across various industries because they help in assessing a candidate based on their cognitive abilities, problem-solving capabilities, logical reasoning, and quantitative aptitude. Online Aptitude tests are a foolproof strategy for evaluating employability skills as they give a deep insight within the applicant regardless of the role they are being hired for or the industry in which they are into. Evalground's Aptitude tests will help you in evaluating an applicant's appropriateness to perform a specific job in a logical and structured way. It additionally helps measure the applicant's behavioral attributes to be successful in any job.
Utilize Evalground's Online Aptitude Tests to evaluate candidates on Aptitude (Verbal and Quantitative), Logical Reasoning, IQ, Data Interpretation, and Puzzles for multiple roles to ascertain their analytical and problem-solving capabilities.
Adaptive Test
Adaptive tests are the latest development in test administration. Adaptive Tests are a category of tests that adapt to the candidate's skill level by showcasing those questions based on the candidate's earlier responses. It provides well-distributed results of candidates with a range of skills. In adaptive tests, the level of difficulty in the tests adapts to the performance of the candidate, getting harder or easier following a correct or incorrect answer respectively.
Evalground's Adaptive Tests are used by clients worldwide, to screen and hire millions of candidates spread across many countries. Evalground provides both pre-built & customizable adaptive tests, tailored to customer requirements. These tests are created by SMEs (subject matter experts) holding more than 20 years of experience in the industry.
Evalground's Adaptive tests will show you uniformly precise scores for all of the test-takers. When compared to, standard fixed tests Adaptive Tests almost always provide the exact precision for applicants or test-takers of medium ability and increasingly poorer precision for test-takers with more extreme test scores. And Voila! Like all our online assessment exams, in adaptive tests, the candidate results are immediately consolidated and reported after testing.
Corporate Personality Test
Psychometric tests also known as Corporate personality tests are standardized and based on scientific strategies used to quantify people's psychological abilities and behavioral style. Psychometric tests are intended to quantify candidates' suitability for a job dependent on the necessary personality qualities and aptitude (or cognitive abilities). Psychometric Test Assessments recognize the best applicants and help you in making your recruiting choices quicker, simpler, and bias-free.
Evalground's Psychometric Assessments provide highly valid predictions by data-driven decisions. You can evaluate a candidate's psychological compatibility with the intended position eliminating any deficiencies in a face-to-face interviewing process. Evaluate a candidate's psychological compatibility with the intended position eliminating any deficiencies in a face-to-face interviewing process.
This content was brought to you by Evalground Online Testing Platform. Evalground is an online assessment and test evaluation system focused on helping Recruiters in initial screening of potential candidates from an ocean of job seekers in an automated way.Evalground supports Online Aptitude Tests, Spoken English Communication Skills Assessments, Coding Contests in JAVA, C, C++, Ruby, Python, JavaScript and PHP.  Evalground also supports Automated asynchronous interviews. Evalground Screening Tests can be used by Recruiters during campus hiring or to screen walkin candidates.