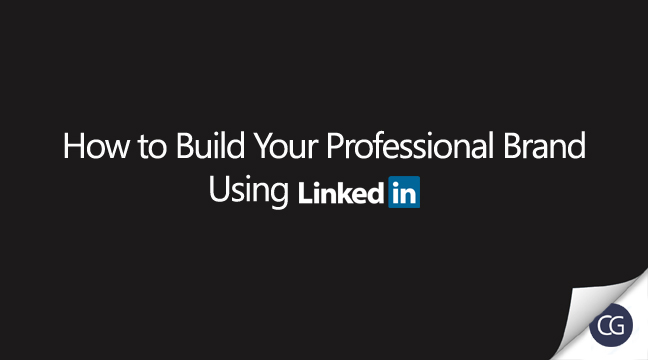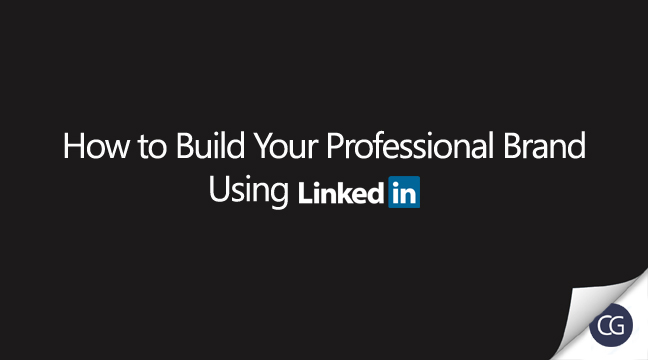 Your social audience has different needs and expectations of each social network. Whether you're looking to raise marketing awareness or drive sales, look for guidance from the LinkedIn team. Where else can you specify your target audience based on job title, industry, functional area and much more? Learn how to jump-start your brand's efforts on LinkedIn and stay top of mind with your professional audience. LinkedIn is the perfect medium for bringing awareness to your brand, be it personal or professional. LinkedIn is famous for connecting professionals all over the world. Many people associate it with finding new positions and advancing one's career, but LinkedIn can also be a valuable space for expanding the network for many types of businesses. Whether you are promoting your business or yourself, LinkedIn is an excellent tool to make it happen.
Here is some simple guidelines to get you started.
1. Create A Branded Profile.
Unlike a personal profile, LinkedIn company pages can better represent a brand of an organization. Even if you are running a small organization, using a company page and connecting it with your profile is a very good move. It allows anyone to post updates and add information that comes across much better from a brand name than from an individual. You can highlight Your Business on Your Own Profile: Your profile should have your company logo, a professional yet unique top headlines that are in line with your brand, and mainly links to your blog and website.
2. And Do Updates Frequently.
All you can do here with the help of your company page, you can post updates yours to all professional community of your company. It's essential to use this option frequently and strategically. Consider relevant updates which include products and anything that shows your business as an active and serious operation.
3. Start A New Group.
Creating your own community groups is not enough in the social media world. A great social property of LinkedIn is the ability to start a new group that rotates around a specific interest. You need to be active in existing groups and interact with other users. The idea here is not to spam these groups with posts about your business activity, but to engage in an actual conversation that creates realties. If you want to connect your business to a general topic that engages people, you can set up a group, splash a discussion. But always make sure that your members know about your business.
4. Join Custom Groups Relevant To Your Customers.
One of the best ways to share on LinkedIn is in LinkedIn groups. Joining relevant groups to your target audience and prospective customers allows you the possibilities to share blog posts, and how-to-guides that will benefit that audience. A custom group is very similar to any regular group, except you'll earn good space to customize a space on the right side of the page. You can add video, incorporate a blog, Twitter feeds or other RSS feeds. Or try simply a poll, from which you can ask your group members questions quickly and easily. By focusing on giving value to members of the groups you are in, you can promote your company in an organic, authentic and non-spammy way. If you can't find a group which seems relevant, then create one yourself!
5. Leverage LinkedIn Display Ads.
Start off with self-serve LinkedIn ads or you can purchase display ads through the LinkedIn field sales team. You can target your ad by job function, geography, company size, industry, seniority, age and gender, as well as company name, LinkedIn group and job title and there's plenty of scopes to define your audience. Display your company ad on your LinkedIn company page to help with brand awareness and online consistency. You can show your ad on every one of your employees' profile pages. Turn each team member into a brand ambassador. Advertise your LinkedIn group to a targeted audience via a display ad. The cost of these ads is dependent on the audience you plan to target. LinkedIn will bill you on a CPM basis. Talk to a LinkedIn sales representative for further information.
6. Utilize Company Page Upgrade Features.
By now, every business should have completed its LinkedIn company page, but consider purchasing some extras to make your visitor experience even better.
Overview tab: Provides LinkedIn members with a network-aware snapshot of your company.
Products and services tab: Showcases your best products and services and allows your company to solicit and display product recommendations.
Analytics tab: Allows page admins to get insights about the company followers.
Career page: Advertise your vacancies and provide a place to interact with job seekers.
7. Create And Share Interesting Content Regularly.
Not all of your content needs to be new though. You can take any of your popular content that you have already shared on other social media channels and share it on LinkedIn, this way the same content will reach different people. A very handy tool to employ is the LinkedIn share button which lets you share a post with all your groups in one go. You can also install the LinkedIn share button on your blog website so that other people can share it with their LinkedIn networks.
8. Utilize Great Visuals For Great Results.
Do you know that you can attach YouTube videos in LinkedIn too and that video content in LinkedIn acquires 75 per cent more shares? Try experimenting with short videos for added engagement with your audience. Every type of visuals and other content that you publish to LinkedIn should be high quality – from the company logo to your own profile image. LinkedIn is not too much focussed on a visual network, so it's important that you utilize the advantage of images cleverly. For instance, when you post something, you can actually edit the visual content that is shown with it to make it more presentable.
9. Get Employees and Partners on Board To Interact Well.
Despite the more, it focuses on the professional network, LinkedIn is still a social network. To succeed here well, you need to be a good social player that engages with people. The good thing about LinkedIn is that it really helps you to interact with the right people by showing you circles of connectivity. Go through profiles of such connections and see to whom they are involved with. You might discover a valuable lead here. Also, if you work in a team of cooperates professionals, you can get a lot more attraction by involving these people in your LinkedIn activities.
10. Take LinkedIn Seriously.
If you take it seriously, LinkedIn will work well. Like any other social media channel, if you put in the effort to understand how it can better work for you. Because it's not a kind of network "for the masses," many people tend to use LinkedIn randomly. If you want to see the real results, you should incorporate LinkedIn into your broader professional marketing strategy. Stay up to date on LinkedIn news, and learn about its features and tools, also skim through the company pages to see how others put LinkedIn to good use.