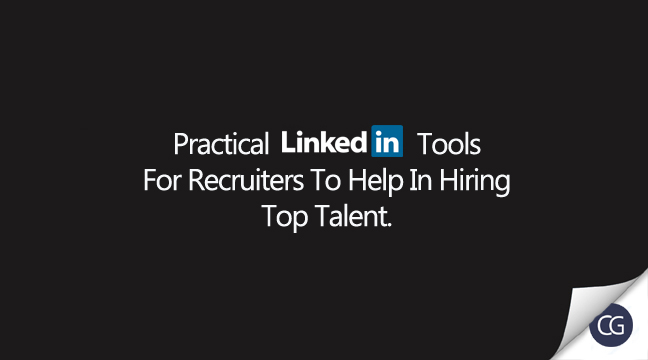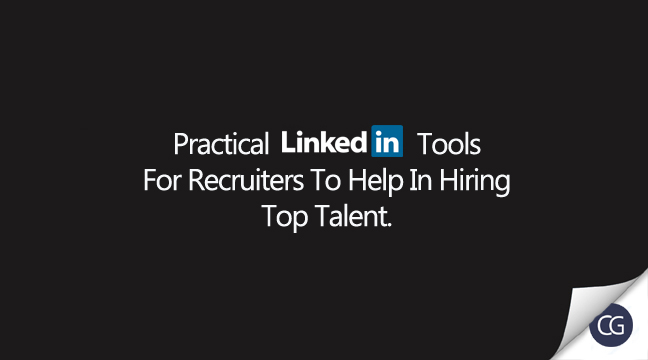 When it comes to finding a potential top talent on social media, no other website can touch the treasure trove of having information about LinkedIn's 396 million members, including their work history, skills, career plan and more.
Well! That's a good news.
And here's something a bad news: A whopping 87 per cent of recruiters like to use LinkedIn to find and vet job candidates, making it the most popular social network for this purpose.
But the finite amount of available top talent, getting ahead of the game is becoming the biggest challenge in social recruiting.
That's why we are suggesting some top LinkedIn recruiting tools that can give you a leg up. These tools can really help you find top talent faster and connect with them more effectively, contributing to a greater number of successful hires.
SmartRecruiters
SmartRecruiters tool can be used to measure the total impact and cost of your LinkedIn efforts. The SmartRecruiters tool can also show you how many candidates, interviews and hires you've actually got through various recruiting sources, including LinkedIn. What's better, you can enter your hiring budgets and by this way, a recruiter can get a clearer picture of your recruiting ROI. This system also offers to filter, so if you need to see how much it's costing you to find relevant top talent here.
Entelo Search
Get the jump on good candidates who are "More Likely to Move" easily with Entelo Search. Entelo Search come up with a unique functionality to help recruiters to find and recruit all the passive candidates on LinkedIn before your competitors do. However, Entelo Search separates itself from the results with its "More Likely to Move" filter, which is based on everything from a prospect's social posts to hiring trends and recent corporate mergers. Using this valuable information, you can easily connect with top talents on LinkedIn before other recruiters could even know they're ready for a change which gives you a huge advantage in another way.
Connectifier
Connectifier creates comprehensive candidate profiles using information from tens of thousands of websites, of which LinkedIn is just one. As we know that LinkedIn regularly updates its own recruiting platform. For more candidates' information, we recommend using a product like Connectifier. Connectifier and LinkedIn have a similar number of candidates in their database—but Connectifier has 30% more data points per person, and growing. Even email addresses and phone numbers are included when possible and it allows you to input a profile for an ideal candidate in order to return similar candidates. Finally, Connectifier Auto Search offers a Web browser sidebar that pulls up a candidate's relevant information when you visit their LinkedIn profile, making it a great tool for outreach.
Crystal
Crystal is a new Chrome LinkedIn extension that analyses public data to tell you exactly how to communicate with different individuals – with accuracy! Yes, using personality detection technology, the Crystal for LinkedIn Chrome extension creates unique personality profiles for every person with an online presence, to show you how to communicate with them in the most effective way. In other words, it helps increase a recruiter's candidate response rate for their chosen candidate. After installing the Crystal for LinkedIn, you have to just click the Crystal icon to visit that LinkedIn user's full profile on CrystalKnows.com. When you view a LinkedIn profile with their complete personality report where you'll learn the best way to communicate in several ways with that person, based on their unique personality.
Locksmith
This is such a clever, clever little tool! Especially for those of you still using a free LinkedIn account to carry out candidate searches on the site. As most of you are already aware, as a free account user, you can only access the full names and profiles of first and second level contacts. Any contact outside your network will be displayed with the first letter of the last name only or just as "LinkedIn Member"-That's where Locksmith comes in handy. This tool automatically refines full profiles of all 3rd-degree connections which are out of network connections, by finding a connecting referral link. So you can easily access those complete profiles and get the full name and profile of the contact you wish to view.
This content was brought to you by Evalground Online Testing Platform. Evalground is an online assessment and test evaluation system focused on helping Recruiters in initial screening of potential candidates from an ocean of job seekers in an automated way.Evalground supports Online Aptitude Tests, Spoken English Communication Skills Assessments, Coding Contests in JAVA, C, C++, Ruby, Python, JavaScript and PHP.  Evalground also supports Automated asynchronous interviews. Evalground Screening Tests can be used by Recruiters during campus hiring or to screen walkin candidates.