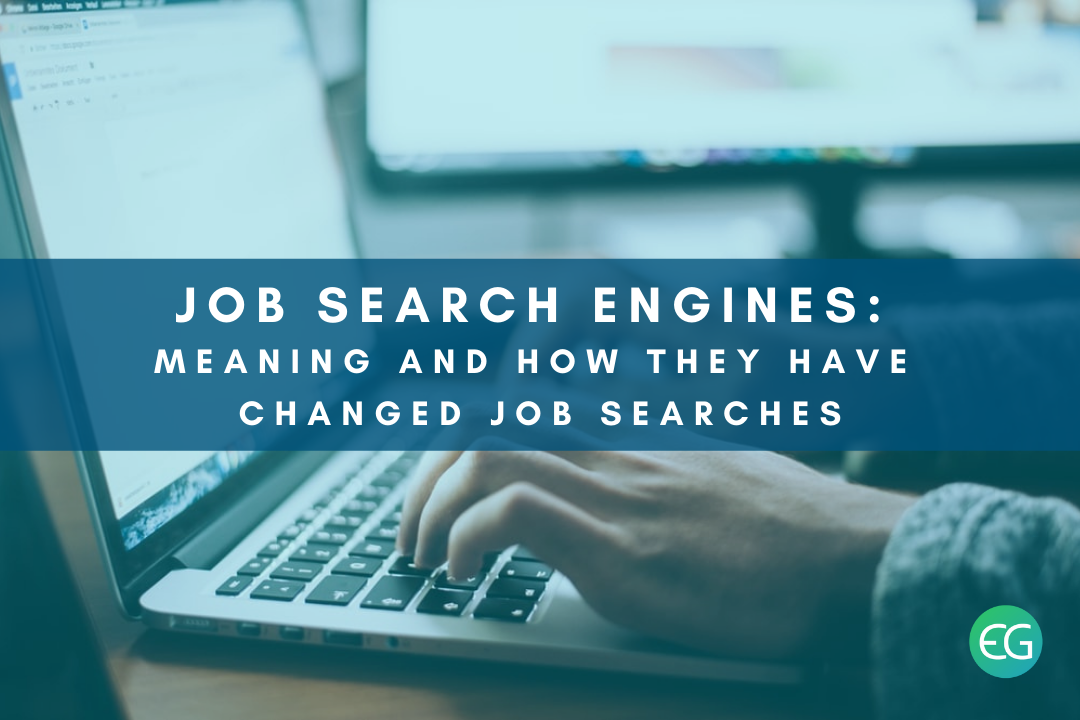 There is much debate about the efficiency of job search engines in today's day and age. Are you receiving any quality results from creating an account and uploading your resume to these job search engines? Or instead, do you just receive spam mail and calls for offers nowhere close to what you're looking for.
Are your job posts being viewed by quality talent? Is your company employer brand still taking a hit?
Job search engines are here to save the day. Be it for recruiters or for job seekers, these sites provide great functionality and efficiency. Not to be confused with job boards, job search engines crawl through different job boards, company employer sites, and other job-related sites to aggregate innumerable relevant job positions which users can scan through and apply for. Some of the biggest job search engines include Indeed, SimplyHired and LinkUp. Through these postings, potential seekers can directly connect to the employer's page or company website. This can greatly help recruiters in finding first-class talent, by ensuring that their postings have good visibility.
Time management is probably one of the most important and valuable aspects to keep in mind when one is out job hunting at any point in time in their career. Earlier, just a few decades ago, online job search engines were primarily accessed only by a selected few numbers of the employee population. However, since the technology boom and the whole world going the virtual way more or less and online job search engines have become one of the central pillars in the recruitment industry. Gone are the days of manually sifting through hundreds of postings in classifieds and jotting down possible employment opportunities or walking up to companies to drop a resume and waiting for the call anxiously.
Now the job hunting has become more comprehensive and precise in nature, saving time not only for the candidates also for the recruiters. Job search engines have changed the outlook of the whole recruitment process in a massive way.
When searching for a job a candidate asks themselves a lot of critical questions, such as:
Does this job meet my future career goals?

Does the job pay well enough?

What is the exact job description?

Is the location convenient for me?

And so on…
A crisp and clear job description and details in the job posting provided by the recruiter helps the candidate in solving all the dilemma that he goes through while searching for a job in any point of his career.
In this article, we are going to talk about the way job search engines have changed and improved the way candidates find and apply for jobs.

How do Job Search Engines work? 
Job search engines offer consolidation of various job offerings in one particular site. These sites scan information across the web to find certain company pages or job boards that might have job openings. The functionality of these job search engines is very similar to those of ordinary consumer-driven search engines. With a user-friendly, thoughtful, and straightforward interface, job postings can be readily made available to candidates and recruiters can easily post their job vacancies. Through the rise of vertical search engines candidates can also see the other sites from which these job postings are collected.
Cast a Wide Net
Job search engines help candidates as well as recruiters to reach out to endless possibilities at one time, being in one place. Geographical boundaries have become virtually non-existent in the aspect of job hunting now, thanks to job search engines. One candidate can sit at one place and connect with recruiters all over the world.

Comprehensive Search
Job search engines have made the recruitment world a smaller place. It has become a more comprehensive place where all the postings from various job boards are gathered in one place for the candidate to see. The candidate has the benefit of going through job postings of various places at one place at one time. The search pattern has become all-inclusive and more time-efficient.

Accessible Anytime
One of the best features of job engines is that they help both the recruiters and candidates save valuable time. These job postings are available anytime and anywhere. It does not have a fixed ten to the six-time limit. There is no need for the candidate to wait around for calls and appointments, they can just log in to the system and check for job postings that match their requirement.

Cost-Effective
The onset of job search engines was thought of, keeping in mind the cost-effectiveness of the process. The recruitment process can not just be time-consuming but also it can burn a huge hole in the pocket of the recruiter as well as the candidate. Running from one office to another and manually dropping a resume is not only exorbitant for the candidate but also manually interviewing and sifting through each and every prospect can eat up the recruiter's time which can be utilized in a more productive way.

Immediate Feedback
Job search engines believe in working in the snap of fingers. The process of online job posting is easy and hassle-free. It is completed in a few quick steps and the feedback is immediate and instantaneous as well. The internet has become a sort of an interface between the candidates and the recruiters helping them to interact better and the process of applying for a job and the feedback time has reduced monumentally.
Endless Filter Options
One of the biggest advantages the job sites provide is that they give innumerable options to filter out the best option for the candidate or the recruiter as well. The candidate can put in filters to find out the job that he truly desires or wants. The network has eliminated the process of going through endless job opportunities which are not desired by the candidate.
Easy Tracking Methods
The job search engines are not only there to post about job vacancies. It is a one-stop-shop where you can track the progress of your application. Once a job seeker has connected for employment, he or she can track the status by using features and means of the job portal. Correspondingly, the recruiters can also keep the candidates updated about their present status without the hassle of manually calling them. This procedure of tracking has helped both sides – job searchers and recruiters both, to remain updated on the status without the need to send many follow-ups. 
What's in it for me as a recruiter?
As mentioned earlier job search engines are a one-stop online site for candidates and recruiters alike. So what can recruiters take away from these sites? The thing about job search engines is that they scan every inch of the web to locate job postings that have been indexed across various other job boards. So, in recruiters speak it means that your job opening will be available on these sites, without even paying for it.
They help recruiters increase the visibility of their job posting by paying a small fee ( pay per click) which is welcome news in these times of tiny budgets. Also, employers can directly insert the XML feed of the job post instead of posting directly, which helps greatly in saving time. Through job search engines, visibility of the respective employer page also increases.
Some job search engines also allow potential employees to upload their resumes as live documents. This also increases the functionality and can help recruiters tap into diverse talent. Sites like Indeed have integrated traditional features of job boards which make them easy to use and very efficient. Recruiters can view candidate resumes on Indeed and can navigate and scan through essential candidate information according to their preference.
Being so extensive and relevant, they are a great choice for recruiters looking to hire a specific category of talent. By posting in various different job search engines, talent acquisition teams are sure to find the particular potentials that fit the mold.
In conclusion
So to sum up, job search engines are centralized virtual markets with an assortment of job postings that have been collected after combing the web. They ensure brand promotion for employers and can really help capture the most effective and unlikely talent. Playing a dual role of kick-starting a job seeker's career roadmap and a goldmine for eclectic talent, job search engines are highly useful and are an intuitive solution to both employer and employee troubles.
This content was brought to you by Evalground Online Testing Platform. Evalground is an online assessment and test evaluation system focused on helping Recruiters in initial screening of potential candidates from an ocean of job seekers in an automated way.Evalground supports Online Aptitude Tests, Spoken English Communication Skills Assessments, Coding Contests in JAVA, C, C++, Ruby, Python, JavaScript and PHP.  Evalground also supports Automated asynchronous interviews. Evalground Screening Tests can be used by Recruiters during campus hiring or to screen walkin candidates.