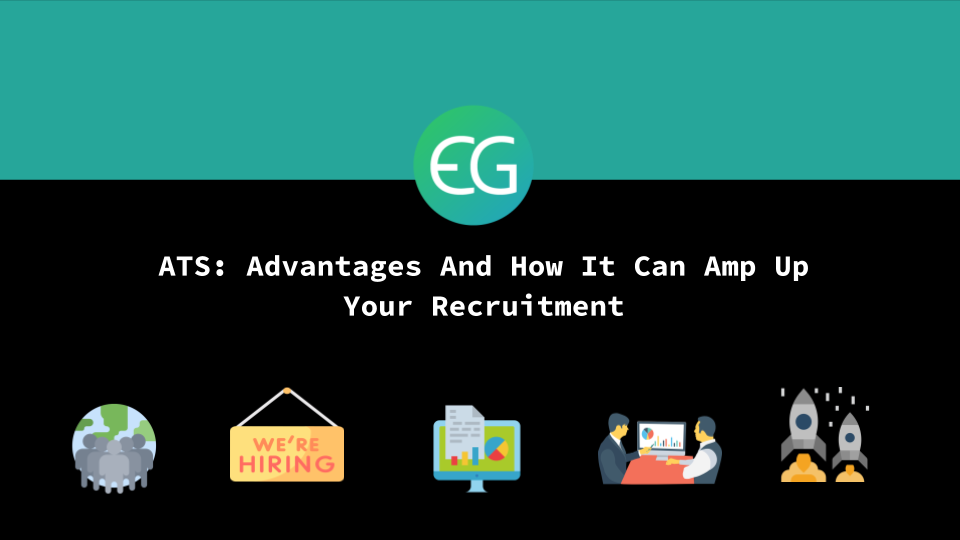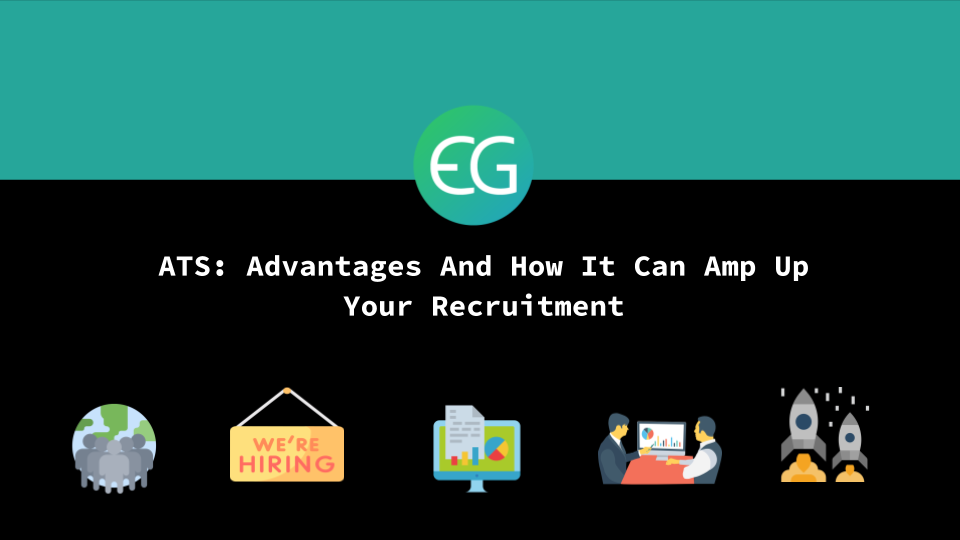 If you are someone who is working in the staffing industry, you most likely have heard the term applicant tracking system or ATS. 
But what is an ATS? Why have they become an integral part of the recruitment process? Also what advantages does it come with?
An applicant tracking system or ATS automates the entire recruitment process of an organization. It helps in keeping track and automating the staffing operations, provides a repository of candidate information- including resumes and applications to applicant interview results. The biggest advantage of ATS is it will help you every step of the way in the recruiting process. 
A good Applicant tracking system or ATS will help you in building a better talent management process, and will help you better manage every stage in the hiring process, while at the same time delivering a greater overall efficiency. 
An Applicant tracking system or ATS automates and streamlines the staffing process. A good applicant tracking system will help in giving the applicant a better interview experience with personalized reminders, emails and notifications. It will also help you in enhancing your process, organize your data better and tag more candidates to each job.
Now that we have an understanding on what is an applicant tracking system and now let's try to comprehend as to why it is important for a business to invest in ATS.
So, what exactly can an ATS do for you?
A well- designed ATS has various advantages. It can help you in achieving your recruitment goals and at the same time help in overcoming the challenges faced in the process. Let's go over the most common features of ATS to understand its advantages and disadvantages better. So, an ATS will generally come with the below features:
Help building and maintaining a candidate database and talent pipeline.

A very powerful sourcing tool.

One click job postings in your career page and various job boards, simultaneously.

A central data repository of all the applicant resumes and applications.

Easy and user friendly interface with easy access to the central database.

Automated resume screening and parsing.

Easy one click interview scheduling and reminders to candidates.

Ready to use HR template to eliminate the daily repetitive mundane mails.

Easy communication and collaboration among the concerned hiring teams.

Recruitment analytics and reporting.
Apart from the above features, when you are using an ATS your Job Board will have many useful informations such as, a detailed job description along with the job posting, a button to apply directly to the job, and likewise it can be customized to anything you want as per your hiring plan. 
Whenever your hiring manager is having any new job opening generally as the recruiter your first and foremost activity had been to post the opening in your official career page and all the job boards. Then comes the social media and their promotions. The advantage of ATS is that You can post your jobs to your career page, other job boards and social media with one single click.
Here we will help you understand all the advantages of ATS :
1. Expedite your recruitment process
The advantage of ATS is that it automates the entire recruitment process hence, all the repetitive tasks which you cannot forego yet takes up a lot of your time. ATS will help you in automating all these activities in return you can focus more of your time on strategically planning your recruitment policy.
2. Improved quality of hire
Once you do one job posting in any of the popular job boards in the market, it has become a trend that you will get innumerable applications out of which more than 70% of it will be irrelevant. The advantage of ATS here is that it will show you the best possible applications as per your requirement hence cutting down on a lot of wastage of resources. This will let you focus more time on the relevant candidates and improve your quality of offered and hired candidates.
With the help of ATS tracking you can now manage all the candidate details, application in one place and manage the entire recruitment process via your custom workflow. Those days are gone when you have to juggle multiple excel spreadsheets, email folders, documents, approvals, etc, separately. Now, using an ATS tracking you can customize the entire process as per your requirements and match your current workflow.
4. Candidate Experience
Here is a harsh truth: Job seekers do not like spending hours and hours in filling long and complicated forms. This might sound very simple and straightforward but having an easy and accessible application system will help candidates easily and quickly apply to your organization. Therefore, it's critical that you verify the different options that the ATS tracking software provides to capture applicant information with minimal friction. This will help you in getting the maximum number of qualified candidates.
5. Enhanced Reporting and On-boarding
An ATS tracking will help you in generating automated candidate test reports and share them with your concerned hiring managers. Keep the panel and management up-to-date on the talent pipeline for each job and also the effectiveness of all the used job boards/ mediums. You can easily capture, track and report each candidate who has been interviewed and accepted the offer proposal.
Once a prospective candidate has accepted the offer the system will automatically move the candidate through the next on-boarding process. The system will ensure that the candidate is completing all the required documentation by sending reminders to the candidate and the hiring manager. This will help in streamlining and enhancing the on-boarding process to ensure the candidate has a good experience and the company guidelines are followed as well.
This content was brought to you by Evalground Online Testing Platform. Evalground is an online assessment and test evaluation system focused on helping Recruiters in the initial screening of potential candidates from an ocean of job seekers in an automated way.Evalground supports Online Aptitude Tests, Spoken English Communication Skills Assessments, Coding Contests in JAVA, C, C++, Ruby, Python, JavaScript and PHP.  Evalground also supports Automated asynchronous interviews. Evalground Screening Tests can be used by Recruiters during campus hiring or to screen walk-in candidates.