Please go through the MECE Framework described in detail which offers a structured problem-solving approach for case interviews.
Diwali Sale by an Online Fashion Store
"An Online Fashion Store  wants to conduct a Sale for Diwali. What risks must be addressed?"
Cracking the Case:
Remember, the first step is arriving at the Problem Statement. If you are asked to plan something, you must know what the objectives to be achieved are.
Ask the Interviewer more questions to clearly understand the objectives of conducting this sale. It could be achieving profit, increasing revenue, improving brand recognition or any number of objectives.
Let's assume that after discussions with the Interviewer, you are able to arrive at the following problem statement:
Problem Statement:
Identify risks and come up with a risk mitigation approach in order to successfully conduct a Sale during Diwali for an Online Fashion Store, with the objective of increasing the total count of registered customers who will install the Mobile App and then become repeat customers post the Diwali Sale.
Identify the best framework for this case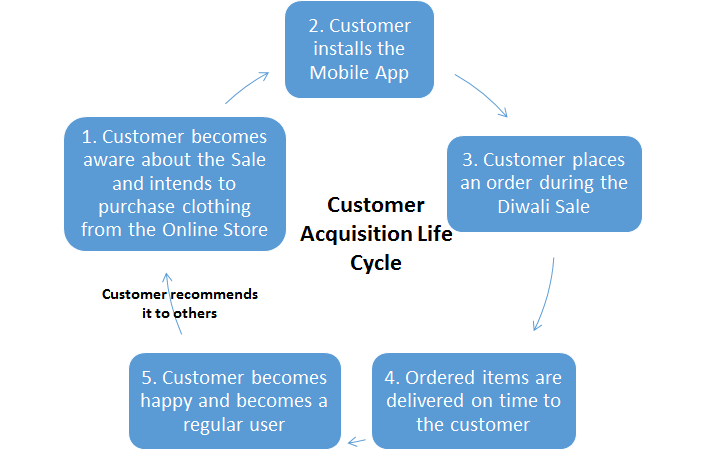 The Customer Acquisition Life Cycle framework detailed above is best suited for our case. It is also MECE (i.e.) it exhausts all aspects of a customer's experience with the Online Fashion Store, without any overlap.
Using the Chosen MECE Framework to solve the case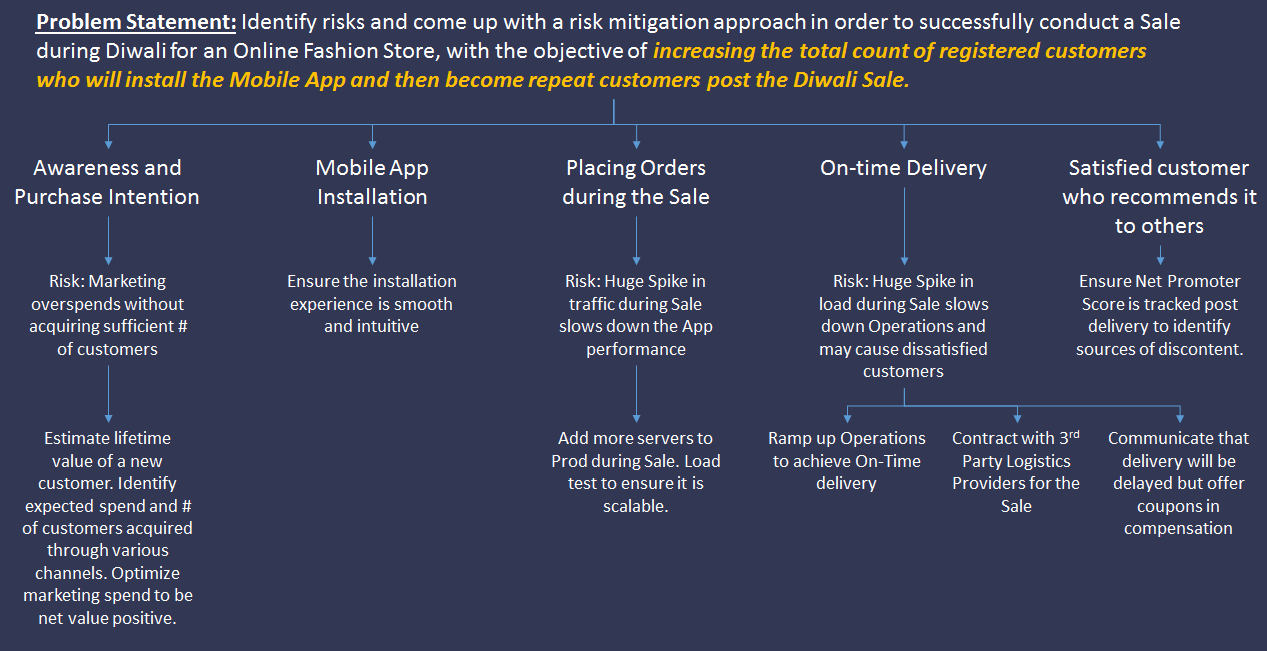 This content was brought to you by Evalground Online Testing Platform. Evalground is an online assessment and test evaluation system focused on helping Recruiters in initial screening of potential candidates from an ocean of job seekers in an automated way.
Evalground supports Online Aptitude Tests, Spoken English Communication Skills Assessments, Coding Contests in JAVA, C, C++, Ruby, Python, JavaScript and PHP.  Evalground also supports Automated asynchronous interviews. Evalground Screening Tests can be used by Recruiters during campus hiring or to screen walkin candidates.