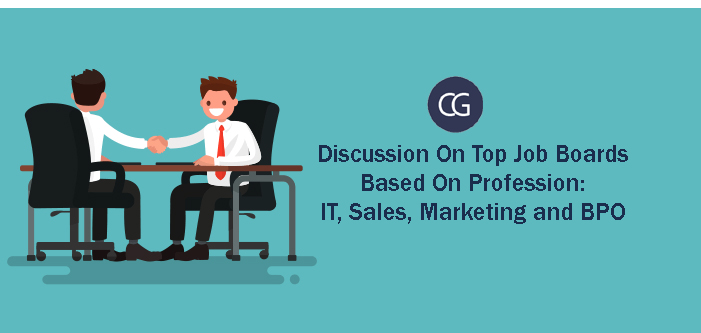 All the best places to post your jobs
Once you've got a job description that's so optimized and good to go. You could post it on all possible job board there is or you could save time and money with a little research. Use these quick tips to create an approach that your job posting may be seen and drives the proper response you're looking for.
Top Technical Job Boards for Best IT Jobs:
1- Stack Overflow
Stack Overflow is a very easy to use, tech-centric, job posting site. You may buy single or multiple job listing credits and select between a 6-month and annual posting term. You will get a form when you create the listing ensures customized targeting for your specific job posting.
2- Dice
Dice is a technically based job board that boasts a grand amount of traffic (around two million candidates!). You can pay per job post and so able to save money with each additional job postings. If you want to bring in expert technical candidates, this is your suitable platform. Think of this website as your lucky dice, and you will be willing to bet it all.
3- Crunchboard
This is the official job board of TechCrunch, Crunchboard has a sleek interface used to find well-qualified IT candidates. Pricing is crystal clear, including the number of job postings, as well as the duration of time the postings will also be active.
4- GitHub
GitHub is a technology based platform for developers to collaborate with each other developers. What's, even cooler here? It also offers a space to post jobs, right where those developers will be also looking for. Technical jobs, in particular, are time-centric, so the shorter job listing may work to your advantage here.
5- Mashable
Almost everyone has heard of Mashable, and if you haven't, you've heard it now. The pricing ranges are low as compared to other job boards, dependent upon the amount of the desired aspect. Mashable is a hub for technical news too, so it is a no-brainer in order to reach speculative, tech-savvy minds.
6- Icrunchdata
Aside from its unique name, icrunchdata is a technical news site that updates weekly to over more than a million readers. What's better? You can post a job listing on this site as well, with lots of options for length and amount of aspect.
Top Sales Job Boards for Best Sales Jobs:
1- SalesGravy.com
It helps to connect top sales candidates to sales talent, offering qualified professionals over 30,000 pages of related matter and opportunities for career progress.
2- Craigslist
It is the seventh most viewed English speaking website worldwide and it offers local job posting with great results. No matter where you are, you will be able to find someone relevant on Craigslist.
3- SalesHeads.com
It is a premier address for searching talented sales professionals looking for career growth, networking and more.
4- Mashable
the job board is great for searching your tech-savvy breed of sales professionals. This job board covers just about all possible positions with an internet company needs.
5- Simply Hired
It maximizes your revelation in front of an audience of over 30 million job seekers. It provides a sponsored job ads to receive premium placement with pertinent search results.
6- Glassdoor.com
Glassdoor.com is a job related and career based community that offers the world an inside one look at jobs and different companies in a single space, but also with lots of great job opportunities.
7- CareerBuilder.com
It is one of the largest online career website in the United States with more than 23 million unique followers, 1 million jobs and 32 million unique resumes.
8- Monster.com
Monster.com job sales and job advertisements reach an estimated audience of 23 million and most are included with affiliate websites, including thousands of newspaper partner websites too.
9- LinkedIn
It is the largest professional job and networking website where you can reach 120+ million people worldwide across all the leading industries.
10- Indeed PRO
It sponsors your job postings on Indeed.com so they are highly highlighted and stay on top of search results driving more traffic. That means all eyes on your open job position.
Top Marketing Job Boards for Best Marketing Jobs:
1- VentureBeat.com
Never miss a chance with this job board. VentureBeat Job Board is a great way for finding top talents in technical marketing, Information Technology, ads and business development. VentureBeat allows the recruiters to cast a wide net into a deep talent pool.
2- AdRants.com
AdRants is top marketing and advertising news publishing website, they spend their most of the time advertising with jobs from most popular advertising and marketing websites. Visitors can stay on the up of marketing and advertising trends while accessing the best candidates possible too.
3- RecruiterMedia.com
RecruiterMedia has 27 local and regional job boards to pull the highest quality professionals in your area. RecruiterMedia believes in a holistic recruiting approach. In addition to job boards services, they offer recruitment search engine marketing and sourcing services too.
4- MediaBistro.com
Mediabistro.com has much more to offer rather than just job postings, they also render news, community events, other resources and courses for both recruiters and job seekers. Come to MediaBistro especially for jobs in social media and traditional media candidates covering journalism, social media marketing, and much more.
5- PaidContent.org
Being a member of the GigaOM network, paidContent.org provides a global coverage of top business and digital content. PaidContent.org state themselves as "the digital world's most targeted recruitment centre," connecting the best digital media and marketing candidates to the best jobs.
Top BPO Job Boards for Best BPO Role Jobs:
1- Freshersworld
BPO jobs are most popular among fresh graduates and that is why thousands of recruiters like to post BPO jobs on Freshersworld for free. Perhaps this is the reason why this website is one of the free job portals with a high number of BPO job postings.
2- Indeed
Having noticed clearly that most of the people look for BPO jobs at indeed.com than anywhere else, recruiters have developed a lot of interest in posting BPO jobs on this web portal.
3- Shine
If you want to post BPO and any other call centre related jobs, shine.com is the site to post jobs. Here, you can register for free and post free jobs depending on the structural area, industry, experience and salary scale.
4- Careeronweb
If you are looking for a job board where you can post free jobs for BPO sector and hire the best talent, then your website is careeronweb. You can even post overseas based BPO jobs and rest secure that job seekers who are not just looking for work but also qualified will apply for them.
5- Timesjobs
Timesjobs.com is one of the best web portals for both job seekers and recruiters. The ease with which recruiters can post jobs and how job seekers can apply for the jobs and get hired is really admirable. The intelligent search technique use on this website ensures that employers can pick the most suitable candidate. This means that passion in posting top international and domestic BPO jobs has its mark at Timesjobs.com.
This content was brought to you by Evalground Online Testing Platform. Evalground is an online assessment and test evaluation system focused on helping Recruiters in initial screening of potential candidates from an ocean of job seekers in an automated way.Evalground supports Online Aptitude Tests, Spoken English Communication Skills Assessments, Coding Contests in JAVA, C, C++, Ruby, Python, JavaScript and PHP.  Evalground also supports Automated asynchronous interviews. Evalground Screening Tests can be used by Recruiters during campus hiring or to screen walkin candidates.