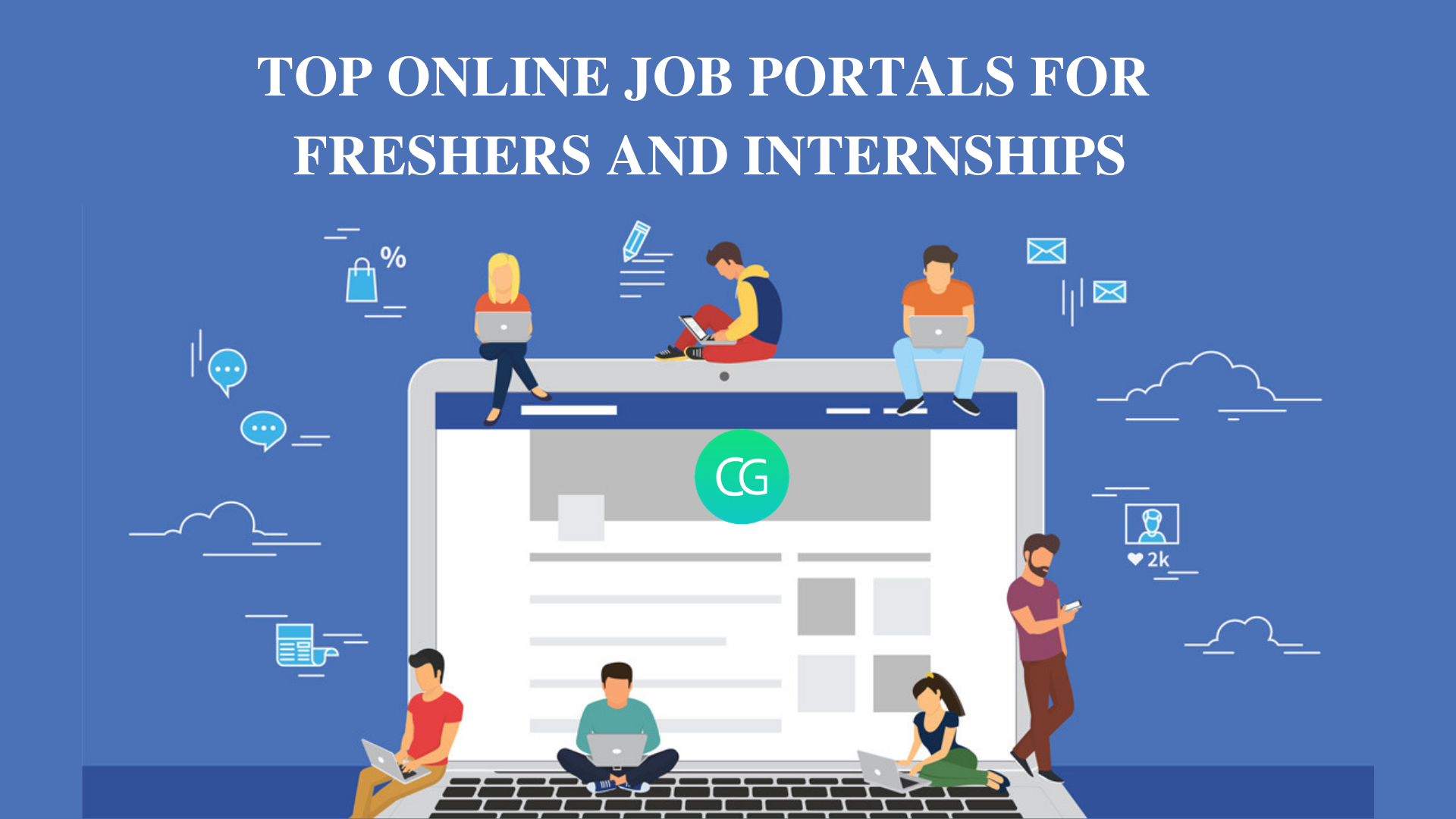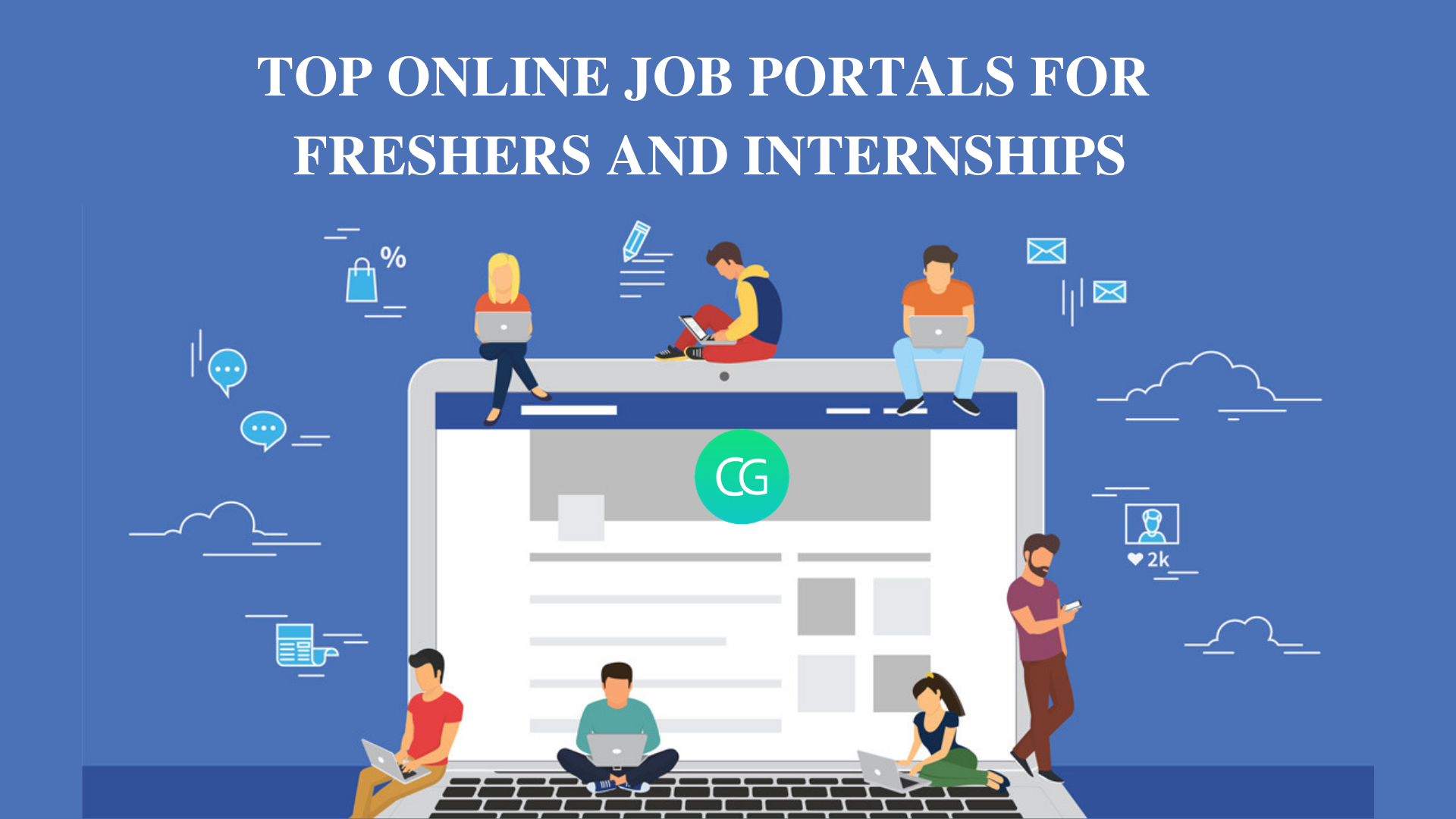 Freshers and new graduates start their corporate life feeling like a lost fish in a big sea of opportunities. Several of these sites are great choices for just about any sort of internship while some of the others focus more on specific career fields and areas of interest. Interns and freshers are the next generations of talent at your company who will carry forward the legacy. Internships not only provide a great learning experience for college students, but they also give your current employees a chance to become mentors.
For Freshers-
FirstNaukri-
FirstNaukri.com is an extension of Naukri.com group and it is one of the biggest job search engines for college graduates and freshers. The site is exclusively targeted towards entry-level hiring. Maintaining the largest database of colleges and students across various courses in India, it brings relevant employers and prospective students in touch with each other. For fresh graduates, the site offers help to build the perfect CV, tips on personal grooming, and advice on how to present oneself to the prospective employer, thus making the job search simple and easier.
Freshers World-
Freshersworld.com is one of the top job Portal for freshers hiring in India with a database of over 1 Crore+ resumes. More than 3 Lakh+ resumes are added every month from entry-level graduates across the country.
Internshala-
At the core of the idea is the belief that internships, if managed well, can make a positive difference to the student, to the employer, and to the society at large. Hence, the ad-hoc culture surrounding internships in India should and would change. Internshala aims to be the driver of this change.
Toogit-
Toogit.com is a Platform for online jobs. They help in finding freelancing jobs online and provides with tools to manage and deliver freelancing projects. Unlike big players, Toogit is not aiming to exploit freelancers. Toogit's commision is 8% as of now and aiming to make it 0% in near future. Although Toogit accepts payments in USD but still the base currency is INR so that Indian freelancers, means 65% of all freelancers, don't have to bear the currency conversion charges.
Freshershome-
Freshershome.com was launched way back in the year 2005, the purpose of the website was to provide information for Fresher graduates, guide them for their job search, there are many who get placed through campus interviews, there are many who are left out of this selection and left to fetch for themselves with very little help for them. At that time there was not much information available for them, So Solely decided to build a website for Fresher graduates.
FreshersVoice-
Started on 7 February 2012, they boast of having jobs for freshers divided into various parameters and departments for an easier and hassle-free search for the freshers.
For Interns-
Indeed-  
As the world's #1 job site, with over 20 crore unique visitors every month from over 60 different countries, Indeed has become the catalyst for putting the world to work. Indeed is intensely passionate about delivering the right fit for every hire. Indeed helps companies of all sizes hire the best talent and offers the best opportunity for job seekers to get hired.
Idealist-
Idealist.org consists of over 57,000 nonprofit and community organizations in over 180 countries. Numerous opportunities exist for individuals looking to intern, volunteer, or work in positions that are involved in giving back and making a difference in the world. Idealist.org was a project developed through Action Without Borders, a non-profit organization that began in 1995.
Simplyhired-
Simply Hired is an easy to use site that aggregates job listings including direct employer websites, staffing and placement firms, job boards, etc. Additional tools and filters help focus searches and make individual preferences like pet and eco-friendly companies, findable.
Careershift-
Check with the Career Development Center at your College to see if they subscribe to this most valuable internship and job search tool on the internet. Get results from every career site and job board. Save and organize companies and contacts. Send resumes to select companies by direct mail or email. Make direct contact with professionals working for specific companies of interest.
GoAbroad.com-
GoAbroad.com is the umbrella organization that includes StudyAbroad.com, InternAbroad.com, VolunteerAbroad.com, etc. Thousands of international opportunities can be found for those seeking an experience abroad. GoAbroad.com was designed to link potential travellers with international organizations.
Experience.com-
Experience.com offers numerous internship listings as well as a wealth of resources and advice. Its timely articles provide an enormous amount of information written by and for students who share their personal experiences.
Internmatch.com:
Founded in 2009, this San Francisco-based portal has listings from 30,000 companies. It specializes in internships, and entry-level jobs up to two years after graduation. Employers can post up to 10 listings for free of cost, after which they pay a certain fee. Some of the big companies who have listed on the site are Facebook, Zappos, Aflac.
YouTern:  
This is an unusual site, YouTern tries to mentor and connect would-be interns using different social media tools, for example, Twitter. Internship seekers fill out a profile and interact with their prospective mentors. But the candidates for an internship need to interact with the site before they get referred to jobs. YouTern also includes a jobs board powered by the job board aggregator SimplyHired.
Twenty19:
Twenty19 offers students and companies a major platform to connect for internships and various kinds of projects in India. This website also provides information on a wide range of opportunities that students can take part in to gain practical exposure and enhance their professional profile. The portal is absolutely free of cost for the students as well as colleges. Twenty19 has a range of student opportunities like internships, projects, tech-fests, scholarships, business plan contests, cultural and symposiums, conferences, volunteering opportunities, summer internships etc.
Internworld.in:
InternWorld is the largest internships website in India which has a number of internships, freelance, part-time as well as full-time job opportunities along with some useful tips and information on interviews, placement, and so on. InternWorld has a good collection of internships from various locations across India.
This content was brought to you by Evalground Online Testing Platform. Evalground is an online assessment and test evaluation system focused on helping Recruiters in initial screening of potential candidates from an ocean of job seekers in an automated way.Evalground supports Online Aptitude Tests, Spoken English Communication Skills Assessments, Coding Contests in JAVA, C, C++, Ruby, Python, JavaScript and PHP.  Evalground also supports Automated asynchronous interviews. Evalground Screening Tests can be used by Recruiters during campus hiring or to screen walkin candidates.