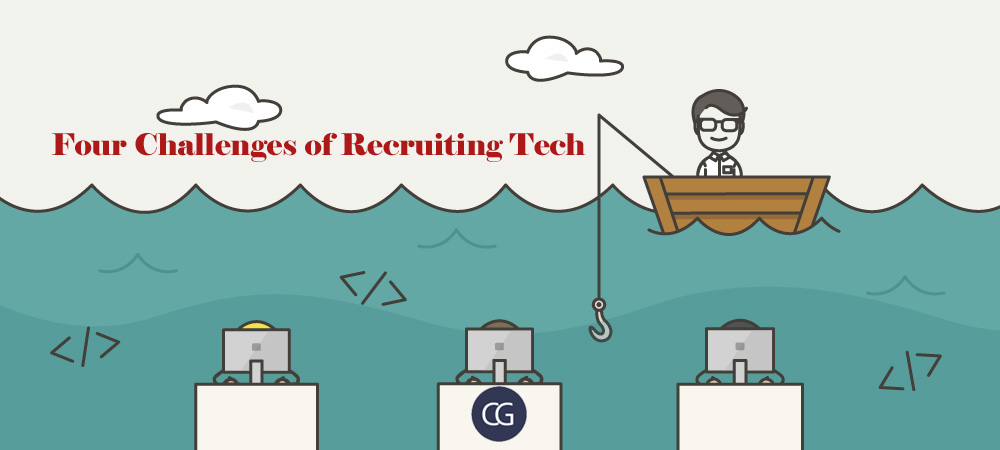 How do you measure a candidate's ability to innovate? Can you quantify creative thinking? Can they work in a team? How well can this candidate take criticism and constructive feedback? When hiring for the position of software developer, it is often extremely challenging for recruiters to properly assess and detect the right qualities and skills in a candidate and answer these questions.
The following list outlines some of the major challenges that recruiters face.
The Saturated Marketplace

The number of available positions as a software developer is significantly large. Recruiters will have to put extra effort into attracting the right candidate to apply. This may be by improving the employer brand or offering better incentives than the competition.
The IT agencies

To add to the problem mentioned above there are a huge number of IT agencies who specialise in recruiting for tech roles. This just adds to the competition and makes retention difficult.
The Misunderstanding
There is often a lack of understanding between recruiters and the candidates applying for technical roles such as software developers. If the recruiter has no technical background knowledge, they themselves might not have a complete understanding of the role they are hiring for which could possibly lead to hiring the wrong candidate.
The Wrong Questions
Asking complicated technical questions may seem like the best way to determine if a tech candidate is truly qualified but in some cases, that is where the knowledge of the candidate could stop. At times an "ideal" candidate is hired but when it comes to solving problems with practical solutions, they fall short.
Taking these four challenges into consideration and making the appropriate alterations will help in turning the process of recruiting software developers into something efficient and beneficial for any firm.
This content was brought to you by Evalground Online Testing Platform. Evalground is an online assessment and test evaluation system focused on helping Recruiters in the initial screening of potential candidates from an ocean of job seekers in an automated way.
Evalground supports Online Aptitude Tests, Spoken English Communication Skills Assessments, Coding Contests in JAVA, C, C++, Ruby, Python, JavaScript and PHP.  Evalground also supports Automated asynchronous interviews. Evalground Screening Tests can be used by Recruiters during campus hiring or to screen walk-in candidates.