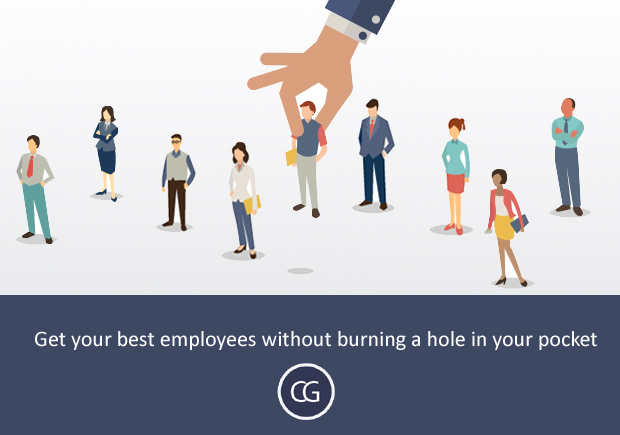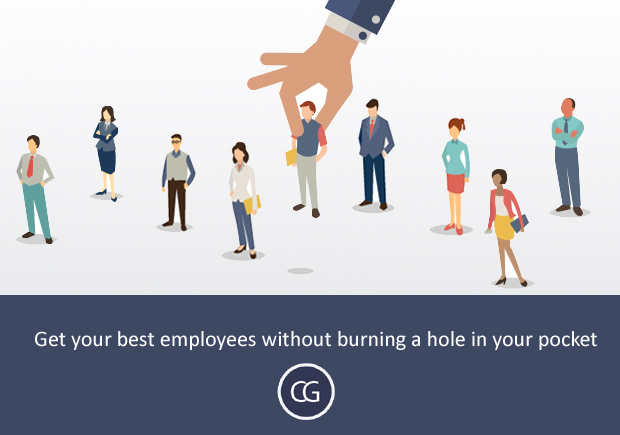 When you think of job boards online some generic names pop into your head. But sometimes they end up burning a huge hole in your pocket. Being a successful online recruiter needs you to be aware of all the job portals available and customizing their available resources in such a way that it meets all your requirements in the most optimizing and beneficial way. Here we are going to discuss some online job portals which will definitely not cut a huge chunk of your budget and will also offer a variety of facilities free of cost.
Indeed.com
By far, Indeed is one of the most popular job posting site in the corporate world. When it started it was just a job search engine that would gradually crawl the web and index every job board ever published. Now Indeed has become one of the most popular job board. Indeed has a huge resume database, and claims over 180 million unique visitors per month and are available in 50 countries and 28 languages.
Craigslist
It started off as a classifieds website, however, Craigslist also provides job postings which receive a great deal of applicants. The usual job descriptions posted here is directed at blue-collar workers (hospitality, trades etc.) and entry-level roles. The cost is quite accessible, so we recommend this greatly for blue-collar and entry-level positions and some white-collar roles. Be warned though – you are likely to receive a lot of non-relevant candidates, so be patient and work through them.
LinkedIn
LinkedIn is one of the world's most popular social network for working professionals. It is swiftly becoming a place for job posting and handling talent management due to its enormous reach and growth among active users. LinkedIn is generally suited for white collar jobs as its growth has principally been professionals with desk jobs. It's a good place to post jobs to fill more senior roles also. With the advancement of social recruiting, LinkedIn is a must.
Monster
Monster.com has consistently ranked among the top 3 job boards, in terms of web traffic and database. It is a great job board with a wide range of jobs and has an enormous resume database. Pricing is based on the number of postings you buy – the more you buy, the cheaper each post is.
Facebook
Facebook is a great place to post jobs if you're concerned about unearthing passive recruits – candidates who weren't fundamentally looking for a job opportunity. Connecting with people on Facebook also gives you a chance to learn about them in a more personal and exclusive way. Posting of jobs is generally free, however, you can increase the visibility of your job subject to how much money you're ready to churn out.
Glassdoor
Glassdoor is popularly known for allowing employees to write reviews of employers and management, and to report their remunerations and compensations for everyone to see. But Glassdoor also permits you to post job openings and boasts about being the fastest growing jobs site by its consistent traffic volume. Cost starts at $99 per post and varies based on location.
Careerbuilder
Careerbuilder is a generic job posting site, is one of the most highly trafficked job sites in the U.S. and is trusted by its users immensely – it has direct contact with 92% of Fortune 500 companies. Pricing is based on the number of posts purchased. Buying job postings in bulk gives you a better and reasonable price.
Dice
Dice.com mainly focuses on information technology, engineering professionals, and high-level tech positions, and generally boasts more than 90,000 tech job listings. The most recent available statistics put Dice.com at having 3 million registered tech professionals, 65% with more than a decade of experience in their field and 75% with a bachelor's degree or higher. Dice.com charges customers per post, with discounts for bulk buys.
SnagAJob
SnagAJob is focused on the hourly job market, and it claims to be the #1 place for hourly jobs in the current market. With 60 million registered job seekers, it'll help increase your talent pool quickly. Typical jobs are in the restaurant, retail and hotel industry, with wages between $10 and $20 per hour.
Beyond
Beyond.com is a customary job board and claims to have 53 million active job seekers and about 15 applicants per job posting. It's one of the oldest job boards, operating since 1998. Beyond.com offers to price on a subscription basis, starting at $199 per month.
Dribbble
Dribbble is a portfolio website for designers and developers to show off their work with HTML5, WordPress, Photoshop, Illustrator, UI, UX design and much more. Rather than looking at resumes like always, employers can use Dribbble to look at design work of potential candidates.
Flexjobs
Flexjobs is a niche job board that focuses on the remote work and freelance job market. It currently boasts about 100,000 resumes on its site and 30,000 jobs posted from more than 4,000 companies using it. Flexjobs is a membership site, starting at $14.96 per year.
eBay Classifieds
eBay Classifieds is for general job posting and is free. In many ways, it is similar to Craigslist – simple, no-frills job posting that will bring in a wide variety of candidates, and give you free access to them. Look here for hiring mostly entry-level positions.
Coroflot
Coroflot is a niche site that allows creatives to post portfolios that employers and recruiters can view, similar to Dribbble. The site focuses on design and creative work. It boasts being able to put employers in touch with millions of top-tier creative professionals. Pricing is per job, with discounts for bulk posting.
Keeping this in mind, we suggest that all the organizations have their separate requirements and according to that select a recruitment method which best suits your needs.
This content was brought to you by Evalground Online Testing Platform. Evalground is an online assessment and test evaluation system focused on helping Recruiters in initial screening of potential candidates from an ocean of job seekers in an automated way.Evalground supports Online Aptitude Tests, Spoken English Communication Skills Assessments, Coding Contests in JAVA, C, C++, Ruby, Python, JavaScript and PHP.  Evalground also supports Automated asynchronous interviews. Evalground Screening Tests can be used by Recruiters during campus hiring or to screen walkin candidates.