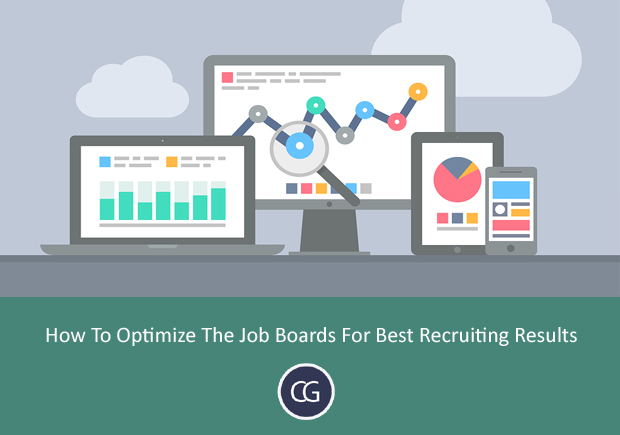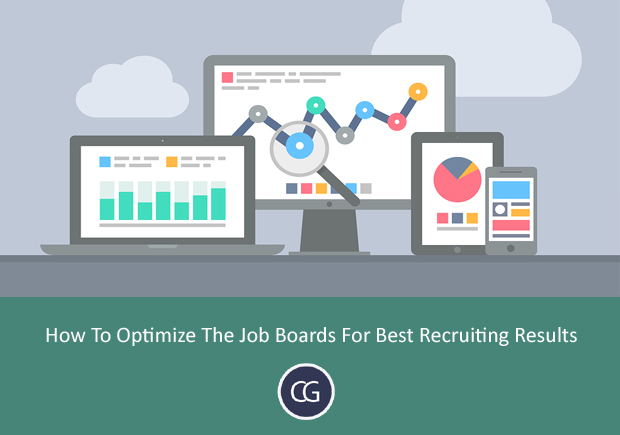 Are you trying to hire? So obliviously, job seekers will type a job title into a search engine in order to find specific results. Being a smart recruiter, if you want your jobs to appear in their search results, you'll need to keep your job postings highly visible and optimized.which means Search engine optimization, is the process of managing the visibility of a website in any search engine's results listings. If a candidate can't find your job postings, probably you won't get responses. But when your jobs are highly optimized, it can become one of the best methods of pulling high traffic to your website.
Keep your postings on your career website.
When your job posting is not published on your website but rather aggregated from other sources, then there is no value for search engine optimization. Because the job description does not appear at your website and therefore it cannot be found by any search engines. Try to keep your job descriptions putting directly on your website career page and make sure that SEO optimization is done of all the pages for each position and location. By optimizing the website page's URL, you can constantly acquire relevant job seekers to your positions (even when you're not hiring).
Use Search Optimized URLs.
Here, the suggestion is to instead of relying completely on default URLs that contain an arbitrary combination of letters and numbers, customize your own URLs so that they incorporate the actual job title. For example, if you are looking for a Python Developer in New Delhi, your job posting URL should look something like this: www.jobs.company.com/python-developer-new-delhi.
Make sure job titles are optimized well.
Be very clear as much as possible with your titles. For example, if you are searching for a Business Executive for the business development in New Delhi, the possible title tags read like this: Business Executive of New Business Development. And your job title's code should be titled as Business Executive of Business Development in New Delhi.
Incorporate keywords in your job description.
And it's the first and best optimization practice: Integrate all words or phrases commonly used by job seekers of your domain into your job title and description itself. Although they won't affect your organic search results, because certain keywords will show up your website bolded when searched when incorporated with job description's meta description, thus helping the job posting stand out to the candidate. Here, you can leverage tools like Google AdWords and Google Trends to determine the most used keywords job seekers in your domain are using most. The important point here is that if you try to incorporate as many keywords as possible may cause the actual message and content to become unreadable or inauthentic. Only use keywords where they are truly appropriate.
Leverage job seekers with engaging videos.
Why video? Search engines love videos and there is no other good way to keep job seekers on your organization's career page and to "sell them" on your unique employer brand. In addition to boosting your website rankings, videos will engage candidates and motivate them to stay on your organization's page longer.
Use unique URLs with keywords.
Some of the best practices for URLs incorporates the use of dashes instead of underscores, and including the company name, job title, and job location. Once your URLs starts representing the title, meta tags, and internal links, the theme of your page will be stronger, and thus resulting in a stronger optimization.
Use familiar titles commonly used in your domain.
Instead of giving a title to a posting Traffic Sales Administrator, create a more common title such as Import/Export Administrator so more people find your listing. Instead of putting Application Expert, simply call it a Technical Trainer. A wide net with searchable titles will make a great difference.
Avoid the use of cliche phrases.
To draw the attention of job seekers to your job posting, don't get fancy too much, and keep your job description text down up to 400-600 words. Make sure you keep the candidates engaged by not using the usual statements every employer uses. Always create a remarkable copy that job seekers actually want to read!
And finally, don't begin with your company name.
Now when a candidate has found you, don't lose them in the first sentence with that flat, descriptive copy repeating your company name again and again. Instead of XYZ Metro Food Stores, an international coalition of organic food suppliers is seeking … try beginning with an interesting statement such as Becoming a Store Manager at XYZ is a career move that will allow your strong retail management expertise to grow in an environment that enhances personal development.
Post Away, All the Way!
When you follow all these simple methods for SEO optimization of your job postings, more and more job seekers will definitely discover and consider your jobs. Because optimizing your job postings is just as important for the recruiting of candidates. And when the right candidates come across your posting, they are more likely to apply. In the end, you are both just trying to target an area, and a very little effort upfront will reap a much better response to your posting.
This content was brought to you by Evalground Online Testing Platform. Evalground is an online assessment and test evaluation system focused on helping Recruiters in initial screening of potential candidates from an ocean of job seekers in an automated way.Evalground supports Online Aptitude Tests, Spoken English Communication Skills Assessments, Coding Contests in JAVA, C, C++, Ruby, Python, JavaScript and PHP.  Evalground also supports Automated asynchronous interviews. Evalground Screening Tests can be used by Recruiters during campus hiring or to screen walkin candidates.