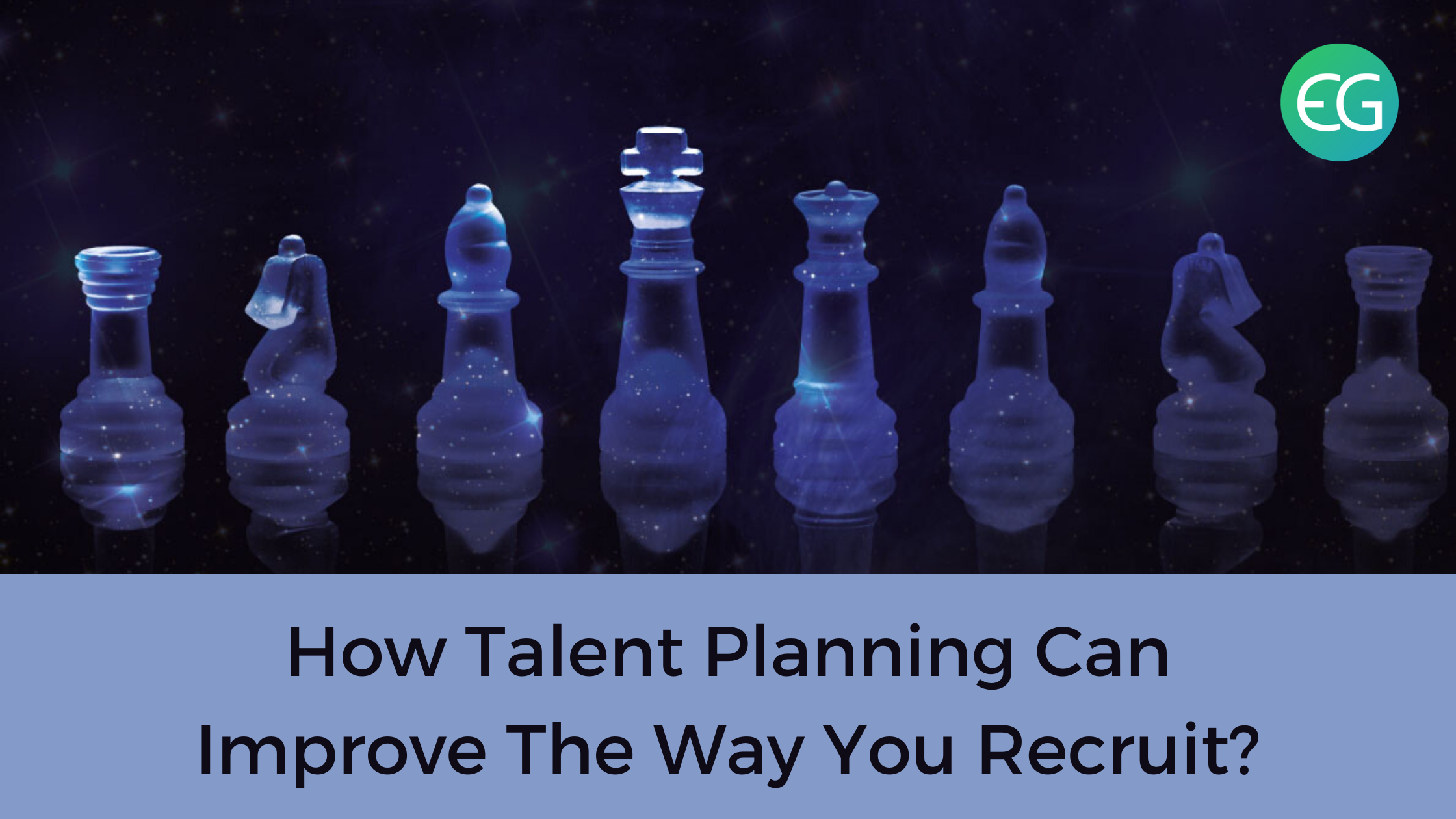 Rarely we have seen recruiting to be based on any sort of strategic plan. For most of the organizations, recruiting is commonly a tactical operation and a series of things that happen to take place whose ultimate result is that of qualified people getting hired. Recruitment most commonly is reactive, and very few recruiters have the time or insight to look forward more than just a few weeks ahead of time. To make sure that your company has a good chance at recruiting the best and most skilled people and to successfully operate in today's global, competitive economic environment, all businesses will need a strategic plan to ensure appropriate resources and tactics are there in place. 
It has been revealed in a new study from Vistage Research and the National Center for the Middle Market (NCMM) that talent planning plays a very critical role in the growth, development, and performance of companies in today's world.
Talent planning is quite a broad and illustrative category that includes activities such as succession planning, talent review, strategic human resource planning, skill gap analysis and strength analysis, staffing development, and performance management. It includes identifying key positions and players, understanding and recognizing skills gaps, and creating succession plans to ensure that crucial roles are always filled.
Talent planning is the first and one of the hardest steps in talent management. It means you should have a deep understanding of the organization's future business goals and the extremely competitive environment the organization functions in. It is a mix of understanding and predicting demand, while at the same time being educated and aware of the talent supply situation from all the sources that are available. This step needs to be far more than simply listing the jobs projected in the annual budgeting process and factoring in turnover. It is an evolving process, as opposed to an annual event, and is the most dynamic and critical stage of any strategic process.
Importance of Talent Planning:
You do not have to beat around the bush. Why is Talent Planning Important you ask? The simple answer is because it capitalizes on your employees — evidently, the most significant strength of your organization. Talent management encourages you to enhance the esteem of workers. 
Firstly, it pulls in the perfect candidate for the organization. If recruited, those new representatives help improve business execution. It additionally builds the motivation among employees meaning, workers are inclined to finish their tasks and remain with the organization. By retaining these workers, the organization saves money on recruitment and performance management costs in the long run. It also helps in increasing employee engagement. With a solid Talent Management system set up, workers see more chances to grow. Once more, this creates higher retention for the organization and business execution. 
There is a broad agreement that talent management is successful (or even effective) at drawing in and retaining talent just as improving the overall business performance. There are a couple of fundamental reasons why this is the case.
It assists organizations by improving performance 
With top experts in your organization, you can arrive at any objective. Talent management is best of all when it consolidates three key parts: fast talent allocation, positive employee experience, and a key HR group. 
It permits organizations to remain competitive 
By recruiting and creating talented representatives, your association becomes more grounded and more ready to confront changes and dangers. 
It drives development 
New technologies are continually hitting the scene, whatever industry may you be in. Talented workers can discover approaches to harness the abilities of new devices and take care of issues or devise unique thoughts. 
It helps structure productive groups 
The fitting talent management procedure will permit you to frame a progressively profitable group. This is definitely more helpful than simply having a lot of imaginative and talented individuals in your association. 
It diminishes turnover 
At the point when representatives feel esteemed at an organization, whenever they realize they will have a lot of chances to develop in the business, they are less inclined to look for work somewhere else. 
It prompts solid employer branding 
Talent management marks your organization as a business. This encourages you to draw in the best possibility for future recruits. 
It inspires others to develop 
Having moving talent in your group will propel different representatives and help them develop.
Why Do Talent Planning?
There are various reasons why you should already start your talent planning. Right from saving the organization time and money, ensuring mission-critical projects face minimal disruption,  elevating the quality of hires and reducing adaptation anxiety, having a selective ready-made pool of talent comes with many pros. 
A definitive point of external talent mapping is building a talent pipeline. This empowers you to make a few vital recruits over a prolonged period, and just when the requirements emerge. Commonly conveyed by a recruitment consultant, the strategy recognizes that distinguishing the suitable candidate for various potential opportunities, requires a huge pool of applicants. Frequently, those connected with during the talent mapping process are routinely contacted by the organization over several months and years, which means when a quick requirement emerges, the recruitment representative isn't exclusively dependent upon building new relationships or selling opportunities to the market.
Understanding Future Needs 
The true value of talent mapping is directly proportional to its ability to assist you with anticipating future HR needs. For instance, a designing firm may need to build its ability to work with certain technologies or a product firm should enlist software engineers who know about specific computer languages. Where are your field and your organization headed in the following five, ten, or twenty years? What abilities will be required—by level, department, and job function—to flourish in that changing business condition? Start the talent mapping process by deciding your development way and afterward working in reverse to the aptitudes, skill, and education your group needs to actually make that happen.
Analyze hiring needs and skills gap 
The initial step to making a recruitment plan is to recognize your hiring needs and where there are skills gaps that your current talent can't fill. Start by understanding the development of your organization, contemplating significant variables like employee turnover and foreseen promotions, as they will affect your hiring needs. 
Make an estimate of the departments and jobs that will require reinforcing and why. Is a key individual from the group leaving? Will another venture kick-off? By realizing which skills your group will be missing and the ones you'll have to handle in the future remaining task at hand, you can adopt a proactive strategy that better adjusts recruiting with staffing needs. A skills gap test is an efficient perspective on the qualities and shortcomings of your current team(s) and recognizing which skills you have to bring on board. 
The most ideal approach to recognize what you have and what you don't have is to talk with senior designers, managers, and executives. Solicit them the qualities and shortcomings of their group and afterward accordingly organize filling any skills gaps
Note that recruiting a full-time representative isn't the only possible way to fill a skill gap. Think about a freelancer, independent consultant, low maintenance position, temporary job or other entry-level positions.
This content was brought to you by Evalground Online Testing Platform. Evalground is an online assessment and test evaluation system focused on helping Recruiters in the initial screening of potential candidates from an ocean of job seekers in an automated way.Evalground supports Online Aptitude Tests, Spoken English Communication Skills Assessments, Coding Contests in JAVA, C, C++, Ruby, Python, JavaScript and PHP.  Evalground also supports Automated asynchronous interviews. Evalground Screening Tests can be used by Recruiters during campus hiring or to screen walk-in candidates.