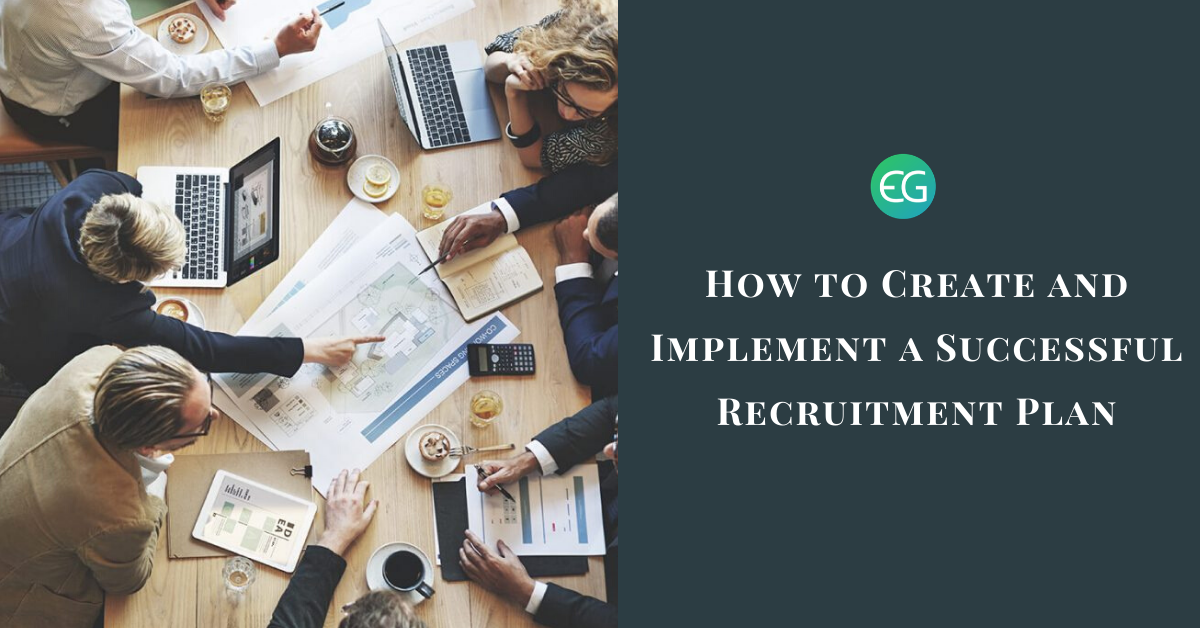 The old adage goes 'Those that fail to plan, plan to fail', and this phrase could not be more true in the modern world of recruiting, as well.
Recruitment plans are much much more than just figuring out what positions need to be filled in the near future. Chalking out a successful and efficient recruitment plan is an opportunity for you to align the company goals and the skills gaps in your organization with your hiring efforts in order to create a  strategic plan for the year ahead. A strategic recruitment plan must include the open positions you need to hire for, create a recruitment calendar, calculate recruitment budget information, applicant tracking and which assessment tools to undertake, and other important details about how you'll manage your hiring efforts. A recruitment plan acts as a specific timeline for organizations to find qualified candidates without causing any downtime for the company.
Recruitment plans will help you identify the goals for a particular position for a specific quarter or a year. A recruitment plan is an often-overlooked element of recruiting developers of any level, despite the current tech talent scarcity. The annual Harvey Nash/KPMG 2018 CIO Survey focused on 3,900+ tech leaders who discovered that 65% of respondents believe that hiring challenges are hurting the industry (up from 59% last year). 
Analyze hiring needs and skills gap 
The initial step to making a recruitment plan is to recognize your hiring needs and where there are skills gaps that your current talent can't fill. Start by understanding the development of your organization, contemplating significant variables like employee turnover and foreseen promotions, as they will affect your hiring needs. 
Make an estimate of the departments and jobs that will require reinforcing and why. Is a key individual from the group leaving? Will another venture kick-off? By realizing which skills your group will be missing and the ones you'll have to handle in the future remaining task at hand, you can adopt a proactive strategy that better adjusts recruiting with staffing needs. A skills gap test is an efficient perspective on the qualities and shortcomings of your current team(s) and recognizing which skills you have to bring on board. 
The most ideal approach to recognize what you have and what you don't have is to talk with senior designers, managers, and executives. Solicit them the qualities and shortcomings of their group and afterward accordingly organize filling any skills gaps
Note that recruiting a full-time representative isn't the only possible way to fill a skill gap. Think about a freelancer, independent consultant, low maintenance position, temporary job or other entry-level positions.
Rely on technology
The recruitment procedure is by its tendency an extremely labor-intensive process. A few organizations invest a ton of energy manually screening and evaluating every single candidate to perceive how (if by any means) they fit into an advertised position. Besides, manually screening every candidate can prompt psychological or cognitive bias. In reality, as we know it where decent diversity in the tech business is an inarguable advantage, you need to evade biases and predisposition no matter what. 
By utilizing the latest technology to automate the screening procedure, you'll limit the number of pointless interviews you'll have to have. For instance, utilizing an online assessment tool, you'll have the option to reveal candidates and their coding aptitudes past their resume-creation abilities. 
When you've discovered potential candidates, offer them an online coding test or psychometric test to understand their behavioral capabilities as well. HR managers and senior engineers spend (and squander) a ton of time making coding projects to test candidates' aptitudes. By utilizing an online test, you're ready to scrutinize the candidate's aptitudes without presenting them to your code – or making the test yourself. 
Since you have a recruitment schedule and a recruitment plan, you can recognize the tools as well that you'll require to execute your recruitment plan. Probably the most basic answers for your recruitment plan is an Applicant tracking system (ATS), accounts on the different online job boards, online pre-assessment tests and screening devices, and then the sky's the limit from there. 
These instruments will enable your group to compose and streamline your organization's recruiting efforts and endeavors, atomizing tedious errands and improving the applicant screening process. In addition to the fact that you should put resources into the instruments expected to take care of business, yet in addition, ensure that everybody included approaches the devices and is prepared to utilize them. 
Keep your normal time-to-fill and time-to-hire at the top of the priority list. An Applicant Tracking System (ATS) can give you this data automatically.
Optimizing your recruitment plan
Planning ahead and keeping track of your results allows you to continuously improve your recruitment efforts. There are many ways to optimize your recruitment process. One of them is to use recruitment software. A well thought out plan can help you figure out where you have room for improvement. Another idea is to move things around in your process. A combination of many optimization efforts has the best effects. 
If you have already planned your hiring activity, calculate your cost-per-hire and recruiting yield ratio. Add all internal (for example, referral program incentives and recruiter salaries) and external recruiting costs (for example, agency, job posting and background check fees) and divide the sum by the number of new hires. As part of your personnel budgeting process, forecast the amount you'll pay to your future employees in personnel costs (salaries, benefits and fully burdened costs.)
Establish a selection process
Next, you should consider how you're going to deal with the dubious task of the applicant selection. Obviously characterize how the general procedure will function by building up what number of meeting adjusts you'll have and who will be entrusted with talking and choosing up-and-comers. 
All things considered, you shouldn't utilize a one-size-fits-all selection process for picking candidates. Or maybe, you should search for various approaches to customize the experience for every applicant. You can do this by thinking about what questions, needs, or concerns they may have through the interview process and selection procedure and proactively tending to them. 
Pre-employment tests are an incredible asset for choosing qualified candidates right off the bat and moving them along in the recruitment procedure. There is a wide range of online assessments, from measuring aptitudes and character traits to deciding intellectual capacity and social fit. With an adaptable pre-employment evaluation method, you can make gamified online appraisals that will help with determination and draw in the applicant. (Sounds like a win-win, right?) 
Learn and optimize your recruitment plan as you go
Finally, you should use the inputs from your fresh recruits and analytics to educate yourself and update your recruitment plan and enhance and optimize it accordingly. Conduct an anonymous study to gather criticism from fresh recruits. How was the interview and selection process? What parts of the procedure progressed admirably and what part could have been improved? 
You can likewise utilize your recruiting analytics. Survey key enrollment measurements like time to hire, nature of recruit, early turnover rates, and cost per hire. At that point discover ways you can improve your enrollment procedure dependent on those experiences. Just as the 21st-century job market is evolving similarly the hiring business is continually advancing, your recruitment plan ought to develop over time.
This content was brought to you by Evalground Online Testing Platform. Evalground is an online assessment and test evaluation system focused on helping Recruiters in the initial screening of potential candidates from an ocean of job seekers in an automated way.Evalground supports Online Aptitude Tests, Spoken English Communication Skills Assessments, Coding Contests in JAVA, C, C++, Ruby, Python, JavaScript and PHP.  Evalground also supports Automated asynchronous interviews. Evalground Screening Tests can be used by Recruiters during campus hiring or to screen walk-in candidates.