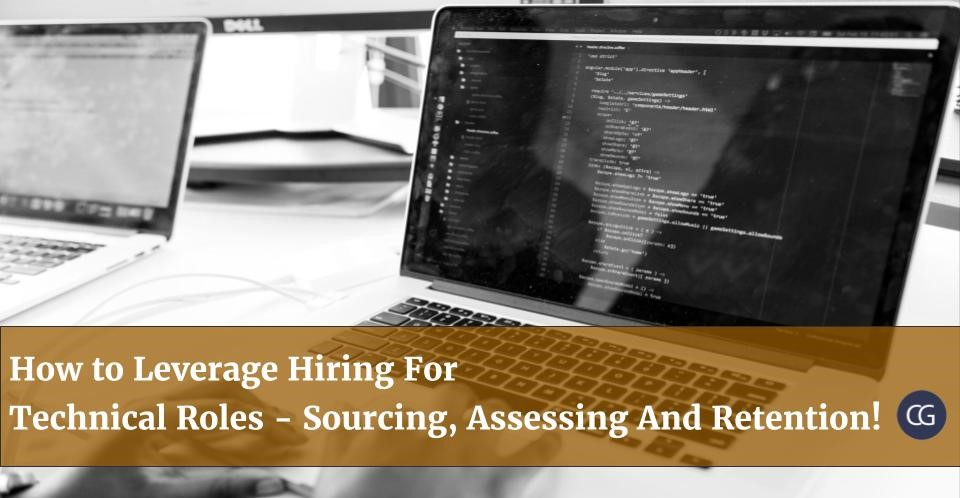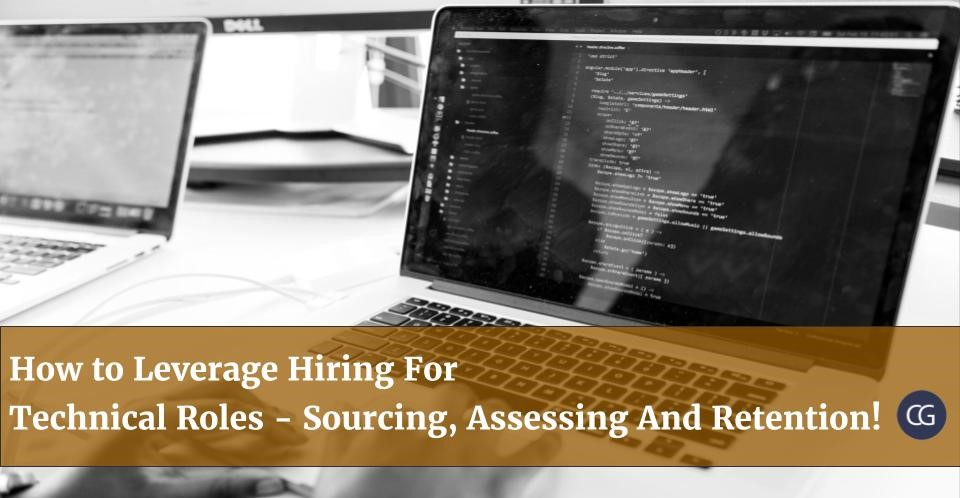 Hiring a software development talent – REAL TALENT – is a multi-faceted skill that lies at the crossroads of social networking, technical acumen, process management, and intuition. Any recruiter who has ever had recruiting responsibility understands all-too-well the core extent and depth of the recruiting challenge. A common pitfall is to focus too much on technical minutia, rather than evaluating and assessing the candidate's ability to solve any problem, to think creatively, and to work compatible with the team.
TECHNICAL ROLES KEY SKILLS
So what to look for especially for technical roles key skills? Here are few suggested points.
Sound Technical Knowledge- As we all know Mobile and Web development will endure nurturing as the majority of Internet users connect via smartphones and/or tablets. So the developers and designers will be more challenged with making the mobile device experience both easy to use to deliver a top-notch customer experience
Up-to-date with the latest technologies- The skilled employers often demand more than the current knowledge on a specific domain. However, what has to be inbuilt is this massive thirst for knowledge. Great candidates can show they are staying appropriate, current on new trends and always willing to learn.
Ability to troubleshoot- One of the must-have technical skill while hiring someone really includes being able to troubleshoot. It also shows that candidates are not afraid to think critically, and they can do some research and take initiative to find a solution on their own.
A Bonus of Technical Writing skills- Situations may come for any tech guy to explain complex things in a way that is easy to understand to the marketing or sales guys or maybe even for the company blogs. Candidates who can express complex technical concepts and strategies into language an average executive can understand will be especially valuable.
Decision-making- The core ability to see multiple viewpoints and accurately estimate the probable outcomes of potential business decisions — and then opt for a particular direction — are in great demand.
Planning and prioritizing- Detail-oriented, forward observing, innovative and creative thinkers are a major advantage for successful businesses who must decide how and when to dedicate limited resources to projects.
Understanding of client requirement- Every candidate are not expected to know every answer, but they are also expected to know how to look for and find the answers to complex business and technical questions.
Data analysis skills- With the concept of big data, companies are now looking for qualified experts who can gather, store, analyze, and/or interpret the enormous amounts of data being served out by buyers on a daily basis.
Project and time management- Project and time management might literally stand out as a less technical skill than the others on the list, but it's no less important. Without effective project and time management skills, security, data science, and development projects are more likely to stall, and thus organizations will struggle to maintain focus in the face of shifting priorities.
Teamwork- Candidates who can work well with a team and establish effective teamwork will always have a career edge. They can go beyond working in their area of expertise and can have big-picture thinking. That's because the top software isn't just built by one person; it's actually created by teams.
TECHNICAL ROLES SOURCING STRATEGIES
Some of the best sourcing strategies for hiring technical top talents. Here are some top strategies that can help you for sure.
Social Sourcing- Leverage the social platforms where your active prospects are spending a lot of their time. Social websites like LinkedIn, Twitter, YouTube and Facebook offer unique tools to proactively find your next great hire. Also, scrutinizing open source projects on social sites such as GitHub and SourceForge can yield extremely qualified candidates. Having a forward-looking acquisition forecast allows a company to more fully employ the networking capability of LinkedIn, Facebook and Google.
Job Board Sourcing- You can also opt for various online job boards to proactively source your candidates. Look for the alternatives to look or source the job boards resume database by using relevant keywords, what your prospects would use. Do Not Ever Run Overly Generic or Basic Searches. If you run basic searches and basic keywords – you'll be sure to get similarly generic and basic results. Hence, mix it up wisely.
Campus Recruiting- It provides a platform to select the best of the best candidates for different job profiles. Besides getting a broader choice, the employers also save a lot of time in the hiring process. The secret weapon in tech hiring today are HACKATHONS. Especially in campus hiring hackathon has emerged as the top result for sourcing quality tech engineers. Something that started as a college level tech event has progressed into a massive branding and hiring opportunity for many companies.
Third-Party Sourcing- Third-party sourcing includes some placement agencies or headhunter to find qualified job candidates for the specific role. These third-party sources use various types of techniques and tools to find appropriate job candidates, such as covering offers of improved salary compensation and more flexible benefits packages.
Networking events, both online and physical- Though attending relevant career fairs and networking events can really be a valuable experience, they can also cost a lot of time and money. Recruiters need to move their focus from reactively filling positions to proactively building networks of talented passive prospects to fill future positions. If they're doing their jobs appropriately, their best prospects need to be communicated before the demand, not after.
TECHNICAL ROLES ASSESSING
Now the question comes, how to assess top technical talents? Here are few suggested points.
Quality resume search
Get specific to the role during the interview
Assessment of technical and soft skills sets
Focus on it skills
Leveraging online assessment tools
Read similar articles: How to Easily Assess Technical Skills When Hiring
TECHNICAL ROLES RETENTION
Final Words Comes With Effective Retention Of Your Employees
If they are your best ones, make sure that they know it too- Leave nothing to the chance of acknowledgement. Telling them their contributions toward the organization and make them realize their overall value to the team and the organization.
Offer a reasonable benefits package that completely fits your employees' needs- Providing regular health insurance plans, life insurance, and a beneficial retirement-savings plan are always essential in retaining employees.
Providing some small perks could help- Maybe throw in a free Pizza on Fridays or providing cab pickup or movie noon's etc. may seem insignificant to you, but it can really help employees better manage their work-life balance with ease, they'll also appreciate it and will be more likely to stick around with the organization.
Promote your employees from within or whenever possible- Always give employees a clear path of improvement. Employees will end up with frustrated and may stop trying if they see no clear future or relevant growth for themselves at your company.
Always try to create open communication between your employees and top management- Here, what you can do is holding regular meetings in which employees can actually offer ideas and ask questions or doubts. Having an open-door policy always encourages employees to speak freely with their managers without fear of ramification.
Be sure that your employees know what you expect from them- It may seem very basic, but often in most of the company, employees have a wide area of responsibilities to work on. If they don't know what exactly their jobs demand and what you really need from them, they can't perform up to the standards, and so their morale can begin to incline.
The war for developer talent is hotter than ever. In the end, it is very important, that you as a recruiter Always Remember, if you want to build a strong developer team, you need much more superstars. And of course! You don't want to waste all your resources looking for Superman; you also want to gather the Avengers. Happy Recruiting!
This content was brought to you by Evalground Online Testing Platform. Evalground is an online assessment and test evaluation system focused on helping Recruiters in initial screening of potential candidates from an ocean of job seekers in an automated way.Evalground supports Online Aptitude Tests, Spoken English Communication Skills Assessments, Coding Contests in JAVA, C, C++, Ruby, Python, JavaScript and PHP.  Evalground also supports Automated asynchronous interviews. Evalground Screening Tests can be used by Recruiters during campus hiring or to screen walkin candidates.