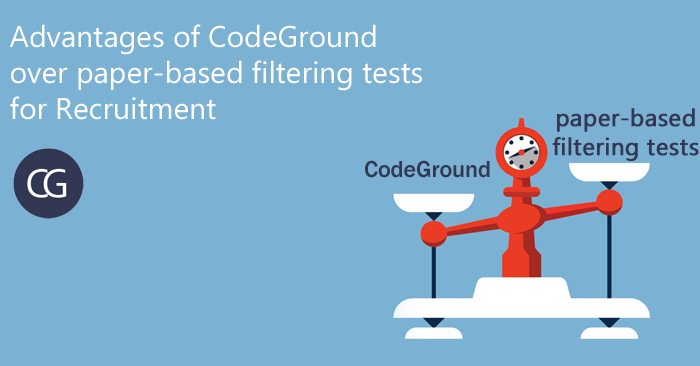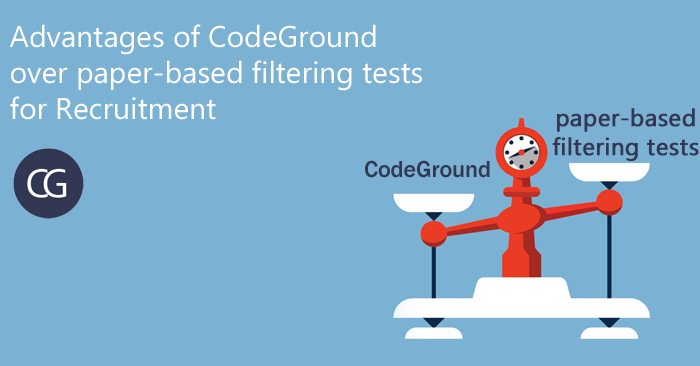 Online recruitment has taken the recruitment industry up by a storm. They have optimized the process of recruitment to a great extent helping recruiters in hosting campus recruitment drives, hackathons, etc with much ease. Campus hiring is one of the most common ways of getting new talent for your organization. Since time immemorial campus hiring has always been one of the top trends among recruiters keeping in mind the benefits it poses over traditional methods of recruitment. Today's market is overflowing with information regarding online assessment tools and platforms to ease your recruitment efforts, however, this excess load of information can be both misleading as well as confusing.
Pre- employment; Skill- testing; platform is; go-to for finding the proper job fit between the candidate and the job you are recruiting for.
We are all now on the same page when it comes to the various kinds of online assessments there is and what is it that they measure.
With that out of the way, what should also be noted is that, with the digitization and modernization of all sectors, online hiring and assessing tools are popping up in every nook and cranny.
Waddling through all this muddle and picking the best platform for your business is a task in itself, quite an important one at that.
At the risk of sounding redundant, we are here to help!
Online assessment tools can help you here by matching the right candidate to the right job leads to increased productivity and reduced total employee turnover. One of the feature of these tools includes automated grading process that ensures all the test scores are objective and free of any types of human error.
There are some platforms and portals which have become pioneers in the field of online recruitment. One of the pre-employability test portal which has broken all barriers to become a leading giant is Evalground. Since it's inception, CG has become one of the go-to places for organizations to put their faith in and go ahead to get pre-assessed candidates.
Evalground allows recruiters to conduct tests for assessing a candidate before the recruitment process online.
See the Getting Started Guide for more details on creating your own online recruitment tests.
We support:
Coding Questions in C, C++, Java, Python, and Ruby
Multiple Choice Questions in Mathematical Aptitude, English Grammar, English Comprehension, Active Listening and other Technical Subjects like AngularJS, jQuery, Android Apps, SQL
Hands-on Skill Assessment Tests (2 hours' duration) for HTML, JS, AngularJS, jQuery, Android Apps, UI Design, SQL, DBA and other Technical Skills
Mini-projects with 2-3 days' time limit to evaluate Technical Skills in depth
We offer superior cheating prevention through WebCam Recording, Plagiarism Checks, and Window Proctoring.
Recruiters can sign up for a free trial. Contact: +91-80-65555513
We are always available for a Demo session at your convenience.
If you're interested, our test consultants can come over and take the questions you typically ask in a walk-in filtering test and convert those questions into an online test in a free Evalground account. Our consultants can then float this test online to interested candidates from across India and gather the test results.
At the end of this demo exercise, you will notice the following advantages:
Significant time and cost savings:
Evalground filtering assessments are easier to conduct. You don't have to waste time in manually conducting tests or visiting campuses physically. Save time in evaluating answers because Evalground supports auto-evaluation.
Greater test participation:
Online tests can be circulated to candidates from across India, allowing for greater test participation
User-friendly Reports:
All information pertaining to candidate profile and performance is stored in our Reports. This information can also be integrated into your in-house Systems via APIs.
Save big on time and money:
An online assessment tool is not only cost effective but also the simplest, valid and a reliable way to identify top talents. And if you are ready to invest a little bit of money on online assessment tools, you will actually be able to save even more money during the complete hiring process.
Minimize the risks of a bad hire:
They say that all it takes is a bad egg to ruin the lot. According to a study by Careerbuilder, it is proved that there was a 39% decrease in productivity due to a bad hire.
Online assessment test reduces the probability of hiring a candidate who does not match your specifications by more than 60%. Hence, No more long hours will be lost going through an endless number of candidates who might turn out to be a bad hire.
This demo exercise will be done by our test consultants and subject matter experts (no effort needed from you) completely free of charge. 
After this exercise is completed, if you see significant value in using Evalground, we can then continue our talk further. Evalground enables you to hire right candidates for your openings by optimizing the recruitment funnel.