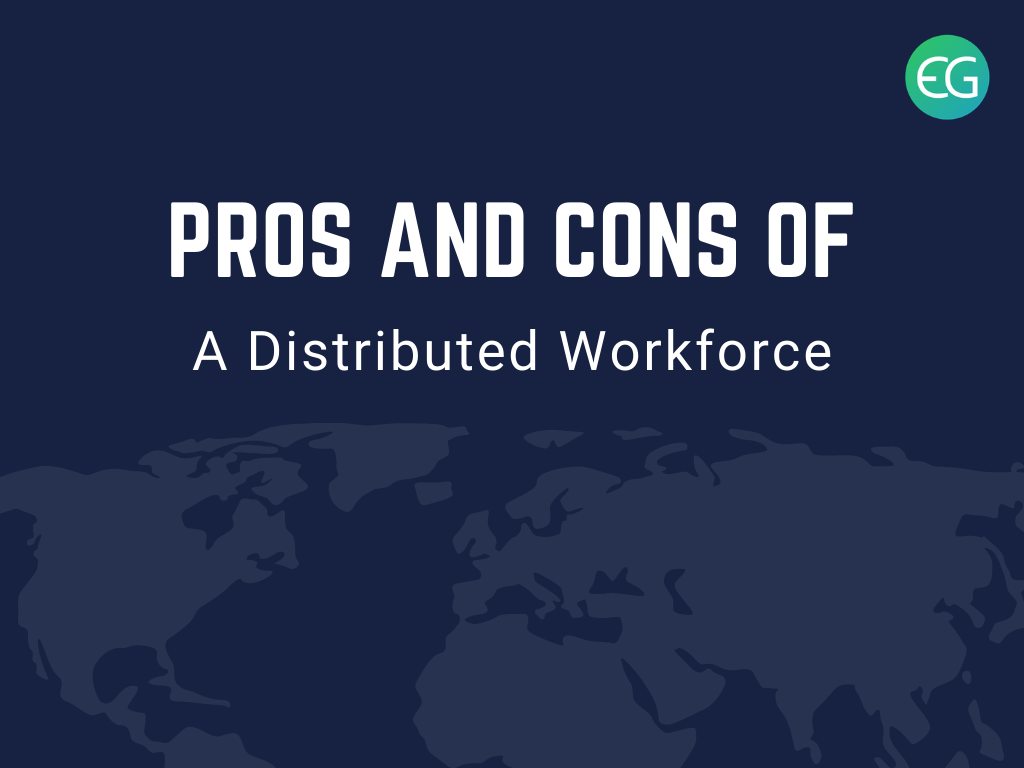 It is always a challenge for managers everywhere to keep their employees engaged in any circumstances. Doing the same when you are facing a global pandemic and with a distributed workforce is even way tougher. It is not an easy task to get the best performance from each and every employee. 
No, it's about getting everyone to work together as a team, too. It's up to recruiters and hiring managers to seek out the proper people so as to make a high-performing team. A distributed workforce may be a workforce that reaches beyond the restrictions of a standard office environment. A distributed workforce is dispersed geographically over a good area – domestically or internationally. 
A distributed workforce is claimed to exist when a business utilizes employees who add multiple locations, including their homes and satellite offices. Traditionally known as remote working, today's distributed workforces have rapidly evolved in recent times to more collaborative environments, partially driven by the CoVid-19 pandemic and powered by a replacement generation of distributed workforce tools like Zoom. A co-located workforce is that the opposite of a distributed workforce. 
This popular phrase "distributed workforce" refers to personnel that's geographically distributed over large areas and make the simplest use of advanced technology to travel beyond the restrictions of the normal working model.
As you'll see, unlike virtual business, a distributed workforce uses a networking infrastructure to stay fully connected and powered to access all the essential corporate resources, including email, data, applications, and therefore the rest that are available within the confines of the normal office environment.
Distributed workforce companies can employ workers in traditional offices, mobile salespeople, and executives, those that add a shared workspace like Regus or We Work. What all of them have in common may be a group of software and connectivity tools that enable them to figure on shared projects, virtually hold ad-hoc meetings, schedule conference calls, and seamlessly share documents and folders necessary for the completion of their job functions.
Let us understand the pros and cons of the distributed workforce:
Pros of the distributed workforce:
Distributed workforce companies offer benefits to employees, and also benefits the organization within the following ways:
Organizational benefits include:
Reduced office space requirements may save on land costs and enable seamless scaling as employees are added since there's no scramble to seek out space for them

Higher productivity. Research shows that employees performing from home put in additional hours versus co-located employees.

Expanded hiring geographies. If every employee is functioning from home, home is often anywhere. Recruiters can seek talent across a vastly expanded geographical area to seek out the proper talent

The distributed workforce can increase the productivity of your company, especially if you provide the specified office accessories and chairs. Remote teams can have more done within a brief time and are prepared to travel the additional mile once they are granted the privilege to figure remotely.

With a positive attitude and therefore the ability to stay things interesting while performing from home, employees work smarter in exchange for the chance to work from home without restrictions.
Employee benefits include:
Flexible hours enabling a far better work/life balance, like preparing meals for the youngsters or picking them up at college.

Eliminate the time spent on commuting by saving hours per week, reducing wear and tear on vehicles, and saving commute dollars.

Increased personal productivity as motivated employees gets more work done faster. Over half the workers during a recent study also said they might be happy to figure overtime while working in a distributed fashion.

Other than the prevention of deadly diseases, a distributed workforce ensures that employees enjoy a healthy work-life balance also as reduced levels of stress.

It was found in research that 75% of employed distributed employees are happy and that they are more likely to keep up with their jobs in the event of pandemics, weather-related problems, terrorisms, and other similar problems.
Cons of a distributed workforce:
However, there are some jobs that require the employee to be in the place of their work due to the nature of their workplace. Also, there are still some companies that prefer to keep their employees on-site saying that it is a method of enhancing collaboration and creativity via direct interactions and face-to-face conversations.
Security is usually overlooked when a business decides to permit employees to figure remotely, leaving companies susceptible to cybercriminals. Although there are cloud options to form remote work easier, with today's internet of threats, companies cannot afford to overlook protecting their confidential and proprietary information.

When you work from home, you do not get the advantages of employee interactions. These benefits that a corporation gains are hardly documented or understood. Many complex "back and forths" during a work-from-home setting are often quickly discussed and decided over the device in an office setting. You're employed at work and luxuriate in-home reception. Don't work from home and residential at work.

One of the issues that a lot of managers encounter with remote employees is communication. having the ability to debate ideas on a standard whiteboard or screen is simpler face to face, as you'll gauge reactions and tailor the discussion once you are able to see the entire person. Also, remote employees often have flexible hours which will cause scheduling issues and make spontaneous communications problematic. 

It's hard to overstate the importance of collaboration and synergy within a team. These elements are the inspiration of an employee's enthusiasm, passion, and sense useful to the corporate, and distributed staff struggle with achieving these. Sometimes during a remote workforce situation, this might go amiss.
This content was brought to you by Evalground Online Testing Platform. Evalground is an online assessment and test evaluation system focused on helping Recruiters in the initial screening of potential candidates from an ocean of job seekers in an automated way. Evalground supports Online Aptitude Tests, Spoken English Communication Skills Assessments, Coding Contests in JAVA, C, C++, Ruby, Python, JavaScript, and PHP.  Evalground also supports Automated asynchronous interviews. Evalground Screening Tests can be used by Recruiters during campus hiring or to screen walkin candidates.