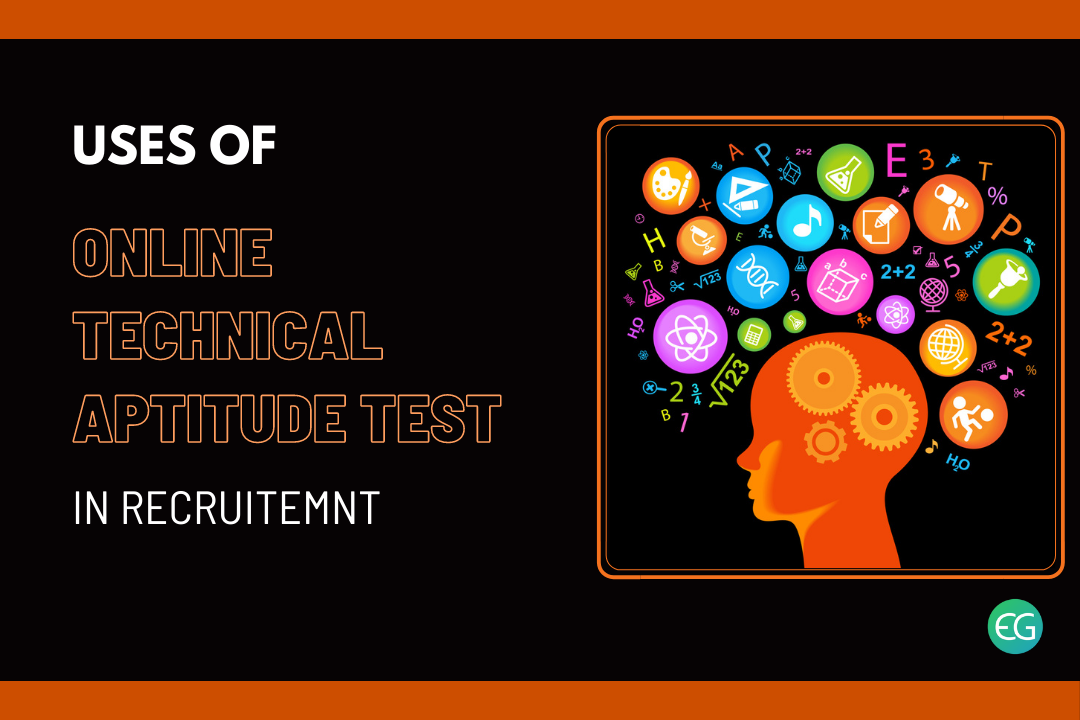 Engineers are in higher demand as firms embrace technologies at a faster pace in order to connect tech innovation with their business strategy. An online technical aptitude test is a meeting place for both these high-demand skill clusters. The future workforce is expected to have complicated technical skills as well as high-order cognitive talents. The demand for tech skills is on the rise.
However, HR professionals tasked with recruiting technical workers to encounter a variety of difficulties. They must find qualified individuals, slog through lengthy, acronym-laden CVs to extract important information, and understand what may be gobbledygook during interviews.
A huge number of skilled IT personnel are accessible. However, it's critical to strike a balance between a role's needs and a candidate's technical abilities. Otherwise, firms may end up paying excessive amounts of money to recruit applicants for roles that are not a good fit for their skills and abilities. Thankfully, technological examinations, which are automated, structured frameworks, allow recruiters to overcome their obstacles.
Aptitude exams are a great way to evaluate a person's capacity to perform, learn, and achieve in the roles or institutions to which they aspire. A variety of forms and combinations of aptitude exams can be used to measure mental abilities in many domains, making them ideal for measuring academic potential and vocational appropriateness.
Companies used to assess a candidate's basic knowledge (e.g., English, basic math, problem-solving, etc.) to determine if they were capable of performing their job. In today's technologically-driven world, IT organizations are putting applicants through their paces to see exactly what they could be doing in their particular roles in order to keep their operations running efficiently. While firms want to assess your specific skill set, candidates should be aware that many hiring tests are open-ended, with no correct or incorrect answers.
Basic aptitude tests are typically broken down into portions that assess numerical ability, logical thinking, verbal understanding, spatial awareness, and cognitive ability. Depending on the attributes needed by an employer or institute, these sections may differ.
The following are the aspects that are present in most versions of ability and aptitude tests:
The majority of these exams have multiple-choice questions.

Mathematical formulae and true/false question types are also possible.

The questions are meant to test a candidate's ability to quickly digest information and come up with accurate solutions/answers.

Candidates must complete each part under a set time limit.
What is a Technical Aptitude Test?
An online technical aptitude test, also known as a role-based test or domain test, is an evaluation of a candidate's technical abilities, such as skill sets and responses to specific technical challenges. It's a technical skills assessment of potential recruits that involves assessing their domain expertise and job knowledge in order to establish their fit for specific tasks. The technical aptitude exam is used to assess one's ability in variety of technical abilities, such as coding, sales and marketing, accounting and finance, and so on.
Uses Of Online Technical Aptitude Tests in Recruitment
Online technical aptitude tests are a great approach to gather the most detailed information about someone's technical talents. Employers can use these logically designed tests to determine whether an applicant has the intrinsic technical ability to thrive in a certain profession. These tests are a type of screening that HR professionals can use to reduce the number of applicants.
Individuals can be given these tests as a first step in the recruitment process to weed out undesirable prospects. Such tests can assist recruiters in quickly determining which individuals are qualified for the job/role and which are not. These tests are increasingly being used by firms in the IT (Information Technology) and other technical industries to identify and choose applicants whose technical skills and personality meet the requirements for specific roles.
1⋅ Excellent Screening Tool:
An aptitude test for employment is the most effective approach to evaluate a big number of candidates. It aids in the selection of the best applicants by forecasting work performance, success rate, and overall potential. Because of the versatility and customization options available, these exams are a fantastic screening tool for businesses looking to choose the best candidates.
2. Maintain Credibility:
Remote proctoring and anti-cheating capabilities can be added to virtual aptitude test systems. These tests offer higher accuracy in scores, bias-free candidate selection, and an overall smoother recruitment process when fully automated with smart AI-enabled grading. As a result, on a cloud-based, secure platform, an employer can easily put up an aptitude exam based on relevant question forms. Once they're happy with any further features they require. Employers can then share the link to the test with selected applicants.
3. Positive Candidate Experience:
The candidate experience is an assortment of all touchpoints between the candidate and your organization, from the second they first observe your job vacancy until the second they are recruited and onboarded in your team. Top-tier candidate experience is all about creating experiences for candidates that feel genuine, humane, and authentic. It's tied in with building personal associations with the applicants, not simply handling resumes, in a way that is valuable without feeling meddlesome or awkward. 
4. Improved Quality of Hire:
Among recruitment metrics, quality of hire is the value that a new employee or a new hire adds to your organization based on how much they contribute to your organization's long-term success in terms of their work performance and tenure. The minimum baseline of comparison for a quality hire is that the value or the contributions that a person creates while being employed at your company is higher than the cost incurred while recruiting them.
While the quality of hire is principally utilized to quantify how fruitful a fresh recruit turns into, it's likewise often utilized as a measurement for the accomplishment of the recruitment capacity generally speaking. Quality-of-hire metrics are basic and also critical to understanding the adequacy of your organization's recruiting procedure in any case, for some, making sense of how to characterize the estimation is a test.