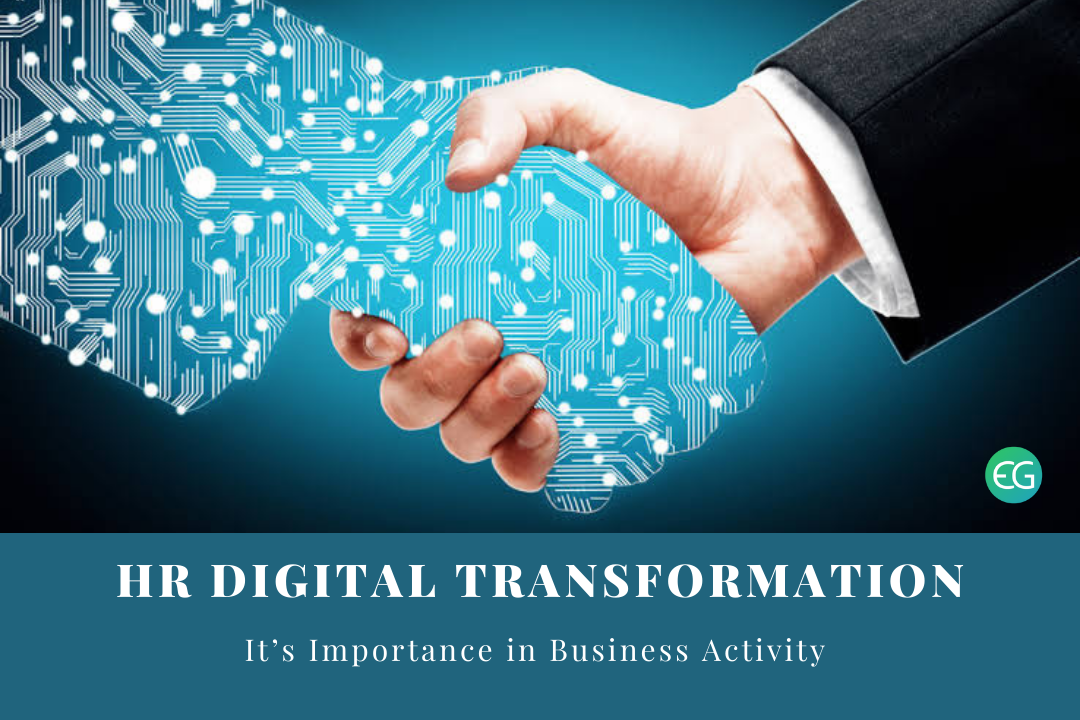 Industrialists across various sectors are aware that the HR digital transformation is here and it is changing all business activities at a rapid speed. Organisations are now looking at the latest, effective as well as productive ways to meet the ever evolving business demands and needs. Global access, agility g speed and accuracy are the latest prerequisites of doing business. Leading organisations today are aware that at an age and time when business is extremely cut- throat they need to innovate on a regular basis or they risk the chance of being out of business altogether. Hence, companies have begun to focus on redesigning their workplace environment entirely, that most commonly known as the digital workplace revolution.
To understand the basic concept, we can say that, digital transformation is defined as the transition of business activities from a traditional manual process to an organisation which has technology as the core of all it's verticals and functions. In digital transformation employee-facing internal activities, operational systems external: such as customer facing roles everything is taken care of by a digital el technological entity.
When we talk about HR digital transformation , we refer to the transformation of all HR functions, such as payroll, benefits, performance management, learning and development, assessments, hiring, etc., into data – guided decisions.
The role of HR digital transformation in a company can be multi-fold: 
To automate procedures and cut down on time spent on time-consuming chores. 

To make the employee experience the best it can be. 

To put the extra time to good use by strategizing and ultimately benefiting the company's bottom line.
First, let's look at the big picture. The corporate world is changing at a faster rate than it has ever before. You've probably heard of firms like Airbnb and Amazon that are completely changing industries. These are some well-known examples of companies that have turned their businesses into something else. Something bigger. To spark and institutionalise disruption across the entire organisational structure, digital transformation occurs in multiple layers and pockets of innovation.
The nature of our work, career structures, knowledge, workers, workers' expectations, and the skills required to accomplish one's job will all alter as a result of digitising HR. Employees want to be interested in their work and their company, not just a job. 
For many HR professionals, HR digital transformation is a hot topic. This is understandable, given that digital technology has the potential to completely alter HR as we know it. It's one thing to talk about digital HR transformation; it's quite another thing to really achieve it!
What is HR Digital Transformation?
HR digital transformation is the process of automating and data-drivening operational HR activities. As a result, rather than being solely about HR, HR digital transformation is a metamorphosis that affects the entire enterprise. It should, at the very least, if it is to be successful. 
The current technological advances are widely regarded as the fourth industrial revolution. 
Artificial intelligence, automation, robotics process automation, and digitisation have given businesses a new lease on life, reducing costs and improving data-driven and efficient processes.
Why is HR Digital Transformation Important?
Time Management
The latest available softwares in the market today has the potential to track and manage your entire business workflow in one single place. It makes it easier for recruiters and HR professionals to track the recruitment process in one place making sure that the time to hire is reduced manifold. Tracking your time to hire and other talent metrics will reveal which parts of your recruitment procedure function admirably, and which don't. That way you can perceive and build up your best recruitment practices, yet also, spot bottlenecks and issues that should be managed.
Data driven hiring:
Data-driven recruitment is a completely data-driven approach to recruitment that relies on  technologies, techniques, and statistics to analyze an extremely large talent pool and identify the candidates with the appropriate skills, years of experience, and personality to help the organization achieve its final goals. Recruiters take a huge talent pool, and will analyze it using a variety of handpicked technologies, and narrow down the process until only the best candidate remains.
HR Digital transformation has ensured that any kind of personal bias is removed from the hiring process and the hiring decisions are made solely based on talent quality and data in hand.
Improved Employee Experience:
Employee Engagement is much more than just a program; it involves a social shift — an improvement in how things are done and how the communication flows from the highest level to the bottom of the organisation. Engagement cannot just be a two-minute activity in each meeting, where it will have a higher possibility of being ignored by the employees. It's not a per-person activity; it is a part of an ongoing business. Also, if you think in a broader perspective, once you start your journey on strategic employee engagement, there is no finishing line, it is a continuous process, a journey without a final destination.
Applicant Tracking System (ATS)
ATS or Applicant Tracking System basically helps in filtering and giving a structure to the recruitment process, this way it is easier for the recruiting manager to filter out the more suitable candidate from the ones who doesn't. That means, invariably an ATS is triggered to screen an application based on how it is written and not on what the information is conveying. ATS is becoming one of the primary ways of how companies these days are recruiting their new employees as well as keeping the required on-boarding information of all their current and former employees.