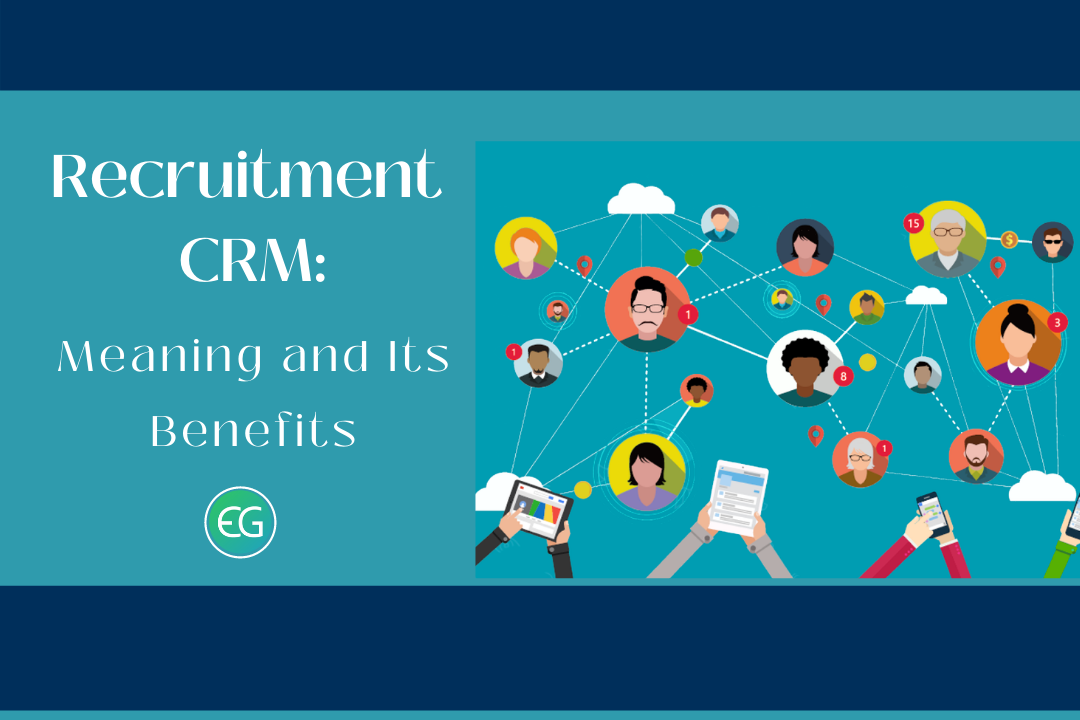 Given the influence recruitment can have on productivity, growth, and business success; hiring the appropriate talent at the right time is a major priority for firms. In a time of record-low unemployment and a candidate-driven economy, it's more crucial than ever to cultivate relationships with potential employees rather than considering hiring as a transaction. With the help of a recruitment CRM, this relationship building is achievable.
Recruitment CRM improves hiring productivity while providing HR professionals with the best way to manage candidate interactions. Recruiters can use the programme to boost candidate engagement and experience by automating communication. To keep a firm functioning well, a recruiter must establish strong relationships with both clients and applicants. There are many different types of CRM and management software on the market. It can refer to either recruitment candidate relationship management or recruitment customer relationship management in the HR industry.
CRM (customer relationship management) in recruitment is not to be confused with CRM (candidate relationship management) in recruiting. It's a whole distinct piece of software aimed at a completely different market.
Customer Relationship Management (CRM) in recruitment is all about managing and converting customer leads while also nurturing existing customer connections in a single funnel. Consider it an all-in-one solution that allows you to better organise and engage clients in a single location. We'll talk about recruiting candidate relationship management in this article.
Recruitment CRM: Meaning
CRM stands for Candidate Relationship Management, and a recruitment CRM, to put it simply, is the engine that propels your team while assisting you in building and managing your candidate talent pool. You can create and cultivate relationships using a recruitment CRM, which keeps you only a few clicks away from contacting your candidates and keeping them up to date on their role's progress. 
CRM software for recruiters is an HR software that allows recruiters to communicate with their applicants in a timely, relevant, and personalised manner, encouraging candidate involvement and improving the candidate experience.
CRM stands for candidate relationship management in the world of human resources, talent acquisition, and recruiting. CRM is frequently confused with its near relative, CRM (customer relationship management), which is widely used by sales and marketing departments. To manage the early stages of the recruitment process with job seekers, hiring experts to employ CRM (candidate relationship management) software. Excellent prospects are the foundation for great workers.
However, identifying exceptional people in today's labour market is difficult and competitive. That's where a customer relationship management system (CRM) comes in handy. CRM software is used by hiring managers to identify a talent pool of non-applicants. Consider a CRM to be a talent intelligence centre that houses former applicants, silver medalists (candidates you liked but couldn't recruit at the time), and a passive candidate pool that was proactively sourced. Future hiring demands will be met with quality employees – on time and on budget – thanks to a robust CRM with a disciplined approach.
Benefits of a Recruitment CRM:
Many companies such as Evalground offer these systems as a standalone that integrates into your current Applicant Tracking System (ATS), Candidate assessment, student management system in one consolidated place. A few of the most important benefits of introducing a recruitment CRM in your hiring process are the following:
Reduced time to hire:
Recruitment CRM has the benefit of having many functions in a consolidated place. A recruitment CRM has embedded ATS which basically helps in filtering and giving a structure to the recruitment process, this way it is easier for the recruiting manager to filter out the more suitable candidate from the ones who don't. This can be utilized by HR groups to recognize and resolve potential wasteful aspects in the recruiting procedure, permitting you to hire faster and give a better candidate experience.
Increased Productivity:
Many recruitment CRM present in the market today comes with the option of hosting online assessment tests or pre-employment tests within the system. They also come armed with cheating prevention mechanisms such as webcam monitoring, online proctoring, red-flagging any fraudulent behaviour, etc. This in turn helps in increasing the level of productivity as it diminishes the chances of having a bad hire.
Improved Candidate Experience:
We all know the details. 60% of candidates experience an awful experience when applying to a new position, and 72% of them decide to impart that experience to other people. In the period of social distancing, face to face interviews over coffee, on-site meetings, and lunches with the team is not, at this point, a choice. Therefore, numerous organizations are finding better approaches to make their candidates feel esteemed — or inventive methods of recreating these familiar interactions from a remote place.
Consolidated Data
Organize & manage all evaluation tests and their results in one place. Get a detailed report on the candidate's performance for analysis and decision making for hiring needs.
Consolidated reports accompany a feature to shortlist candidates into different groups for further processing. Test creation and hosting on the platform is easy, user friendly and reusable. A test can be used multiple times to invite candidates with a single click.