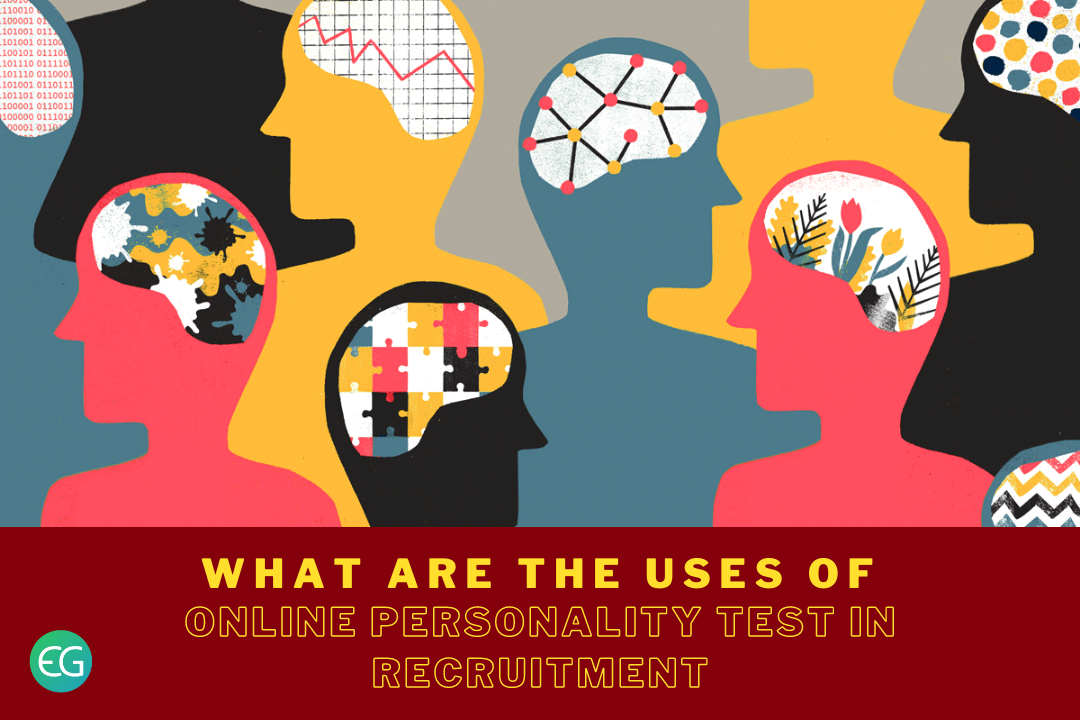 It's late Monday night, and instead of sleeping like you need to, you're taking a personality test sent to you by a buddy. You're not going to be able to sleep until you've confirmed you'd never be a Slytherin.
Although some of these personality tests are ridiculous, the purpose of why we are drawn to them is not. Personality tests are fascinating because they reveal what makes us unique. What makes me unique? What role do I play in the world? Who am I, exactly?
To make hiring decisions and establish high-quality teams, businesses are increasingly turning to innovative technologies like online personality tests. One of the numerous advantages of personality tests is that they provide recruiters with information about an individual's personality traits, motivation, values, and work preferences for a certain job role, guaranteeing that they are a good fit. In today's competitive environment, where every person and the time it takes to hire them matters, finding the appropriate match for the job is critical. The benefits of employing online personality tests in the hiring process are that they not only prove to be a wonderful tool to screen candidates during the screening stage but the same information can also be utilized to develop employees for suitable roles throughout their career trajectory.
Uses of Online Personality Tests:
Personality assessments can be a useful tool for determining what people require in a job or work environment, as well as how they prefer to work. Humans, on the other hand, are far more complex than a personality assessment report, therefore it's critical to treat them with caution rather than using them to aggressively categorize them.
Employers utilize online personality tests for employment for a variety of reasons, including assisting recruiters in making effective recruiting decisions and developing the proper kind of people for future responsibilities. Recruiters can use personality tests to their advantage at any point in the employee life cycle. Recruiters can be confident that the correct individual is being chosen for the position because of personality testing.
Smoother Onboarding Process:
When done with care and effort, online personality tests during onboarding contribute to a workplace culture of transparency and communication. Personality tests should not be used to make hiring decisions, but they can be a useful tool during the onboarding process, according to experts.
New hires learn their own work style as well as how to work well with various styles by taking online personality evaluations as part of their onboarding process. Furthermore, personality tests provide long-term benefits such as greater productivity, improved teamwork, and more confident employees.
Understand Candidates Behaviour:
Employers can use objective personality evaluations to determine which personality attributes are required of potential applicants. A recruiter can use underlying personality features to screen candidates from a pool for a certain job role. If you're looking for a business analyst, for example, you'll look for personality attributes like analytical thinking, curiosity, rapid thinking, perseverance, great spoken English abilities, empathy, and the capacity to remain calm. For a seamless recruitment process, talent acquisition specialists can take advantage of the benefits of using personality tests in the hiring process.
Eliminate Human Bias:
The advantages of online personality tests also include a significant reduction in the likelihood of unconscious bias in the selection of job candidates. Recruiters can make more objective selections if they consider applicants' ratings on the required personality competencies. The ideal fit for the job role is a candidate who possesses the required skill sets. The personality evaluation scores candidates on a variety of factors and displays the results in a clear manner so that they may be compared on the same scale when applying for jobs.
Faster and Cheaper Recruitment Process:
It makes the hiring process more efficient and convenient. It's an online way of evaluation, so the correct candidates may be weeded out, decreasing the number of unnecessary interviews. The time spent hiring candidates is reduced because the results of personality tests may be obtained in real-time. Personality tests are inexpensive and simple to implement. A reliable personality test can reveal information on a person in just a few hours, whereas an organization might take months to figure out. These assessments reduce or eliminate the likelihood of bad recruits, resulting in a positive return on investment. A terrible hire is not only a waste of money, but it can also have a negative effect on the performance and morale of your other employees.
This content was brought to you by Evalground Online Testing Platform. Evalground is an online assessment and test evaluation system focused on helping Recruiters in the initial screening of potential candidates from an ocean of job seekers in an automated way.Evalground supports Online Aptitude Tests, Spoken English Communication Skills Assessments, Coding Contests in JAVA, C, C++, Ruby, Python, JavaScript and PHP.  Evalground also supports Automated asynchronous interviews. Evalground Screening Tests can be used by Recruiters during campus hiring or to screen walk-in candidates.