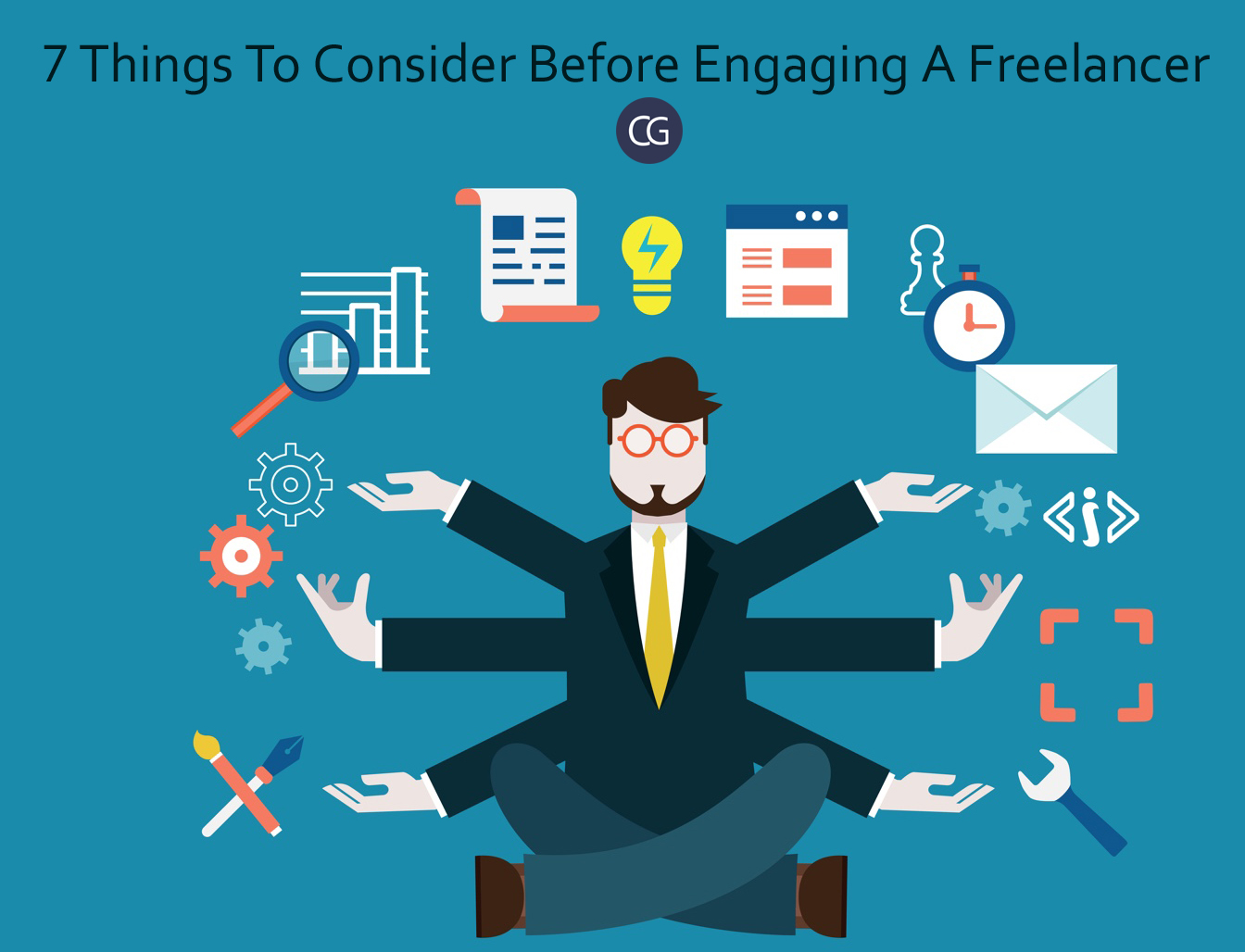 You have decided to expand your business, then probably you will need a team to tackle your business growing to-do list. Being a startup, you cannot hire a full-time employee. So, engaging with a freelancer to accomplish small projects or tasks can be a more affordable way to get the perfect talent you need.
But hiring a freelancer isn't a very easy task, and many startups find themselves uncertain of things like where to start and all. So if you're too looking to outsource some of your company work to a freelancer, we have compiled the most important list of 8 points to jot down in this article. So, just read on.
1. Get-go start in a small way
Blending speared talents into your team isn't as easy as throwing a net and catching fish. Also, hiring too many of them at once can become a nightmare and very hard to manage by creating difficulties for you. So, the tip here is, first, try to start in a small way by having few freelancers take on some small projects in the beginning.
Try to manage your major projects into manageable parts by breaking them into parts.This will be a learning experience for you as for your team. Start with small and keep things simple here.
2. Emphasize more on regular communication
As we know very well that most freelancers work remotely so, it's essential that you emphasize on regular communication channels with them. Communication brings in a human touch and therefore doing this encourages a kind of positivity with their work and in turn, motivates them to make the best judgments based on your business goals. The tip here is, always be ready to hear what freelancers are suggesting on the workflow of the projects. They can come up with some interesting ideas that you might find useful.
3. Pay off quickly after completion of job
This is very important to those who are responsible for some repeatable tasks. Freelancers stay loyal to an organization and put extra care into their work especially when they are paid in a timely manner. This absolutely does not mean that you should blindly pay them once they say they have finished the work– you should still analyze the work to make sure it follows into your expectations and specifications, but subsequently always make sure you pay up as soon as you can.
4. Discuss long-term obligations and maintenance
We know that right! websites, once built, cannot last forever. They always need regular and subsequent maintenance. So, always be clear while discussing these long-term obligations and maintainability aspects beforehand. For example, Will they do maintenance and upgrades for your site when your company grows? How much will be the total cost? Where will it be hosted and can they easily move it to a different platform if required? Both parties should know and agree with the all the long-term plans before starting the project.
5. Expect more but be open to change
Your plans were set beforehand and you were damn sure about everything. But always consider that plans can go wrong! Budgets can increase, timelines can be changed, and what you were expecting may not be the best the way you wanted. So, first, accept that all this is a process and that a neat amount of back-and-forth is healthy. It's a good idea to communicate beforehand which items can't change and will stick to the plan. For example, hosting of a live website on a particular date.
6. Defend your company from competition
Sometimes a freelancer can be a direct competition to your company because they interpret the ideas on how your business runs. Also, they are the ones who are responsible for the projects for your clients. So it's important to put up some process that can prevent them from directly approaching your business details. Also, you can always take the legal itinerary by making them sign some non-disclosure agreements. These agreements prohibit them from getting work from any of your clients for a particular period.
7. Praise & Reward With Tips
If your freelancers do a good job you should always let them know specifically by including a tip. If somehow they go above and beyond in terms of expected quality – you should at least tell them out how contented you are with the job done and what specifically made you feel about the work. This not only commendation you need to pass, but also what exactly you're looking for them in the future – making the quality of the work more efficient and easier for the freelancer to do for future projects. So, Always praise and reward your freelancers with tips when a task is performed exceptionally well!
This content was brought to you by Evalground Online Testing Platform. Evalground is an online assessment and test evaluation system focused on helping Recruiters in initial screening of potential candidates from an ocean of job seekers in an automated way.Evalground supports Online Aptitude Tests, Spoken English Communication Skills Assessments, Coding Contests in JAVA, C, C++, Ruby, Python, JavaScript and PHP.  Evalground also supports Automated asynchronous interviews. Evalground Screening Tests can be used by Recruiters during campus hiring or to screen walkin candidates.