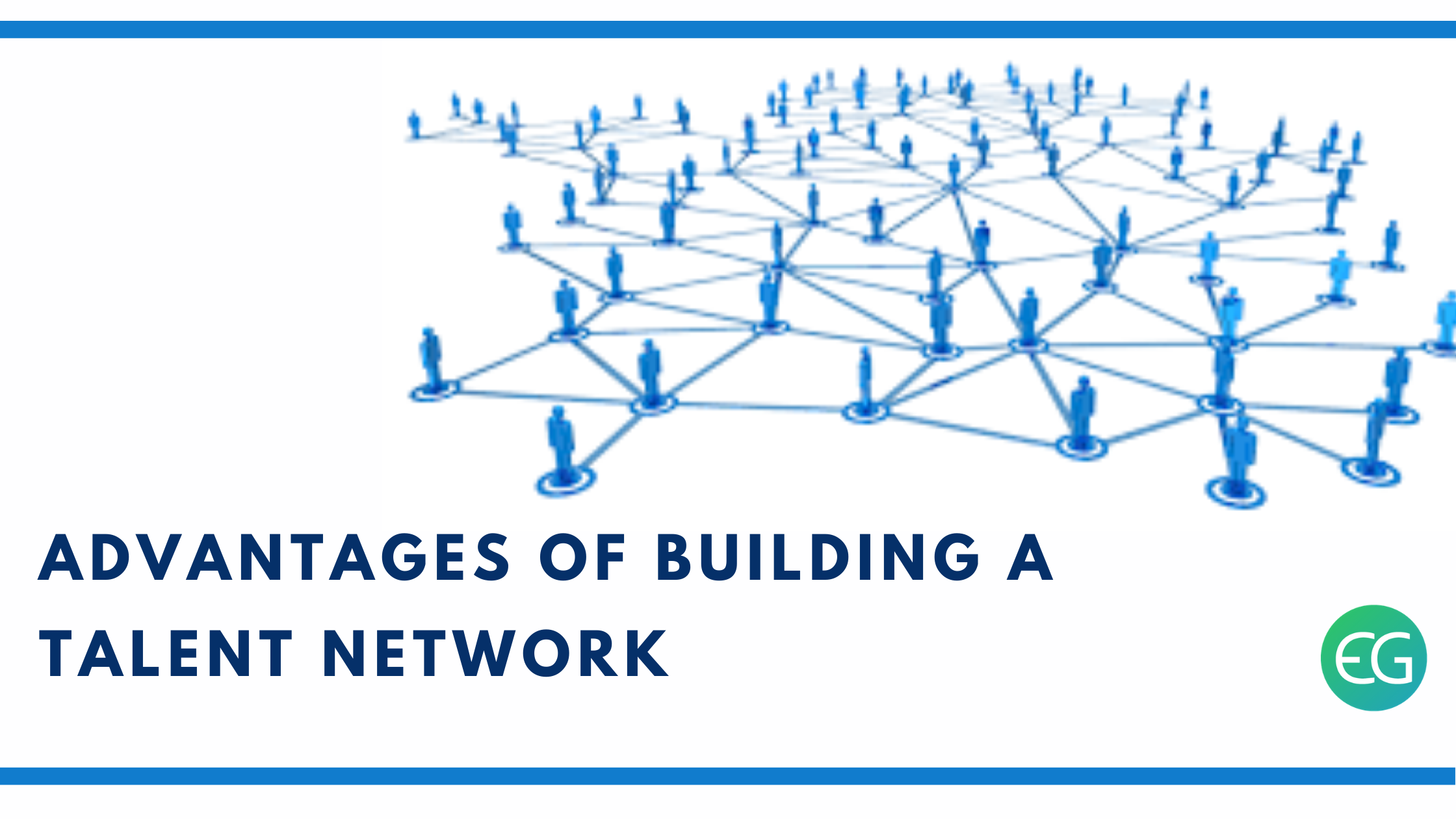 A talent network is a library of keen leads who opt-in to obtain communications from you by offering their email address and other basic information in order to know more about your positions, projects, events and other work-related information without submitting an application. On average, 60% of applicants that start the application methods fail to finish it (Source: SmashFly Platform Data, 2015)―a tremendous missed shot! But with a talent network structure, you can capture their data before they fall off. Talent networks help you to:
Create a pipeline of curious leads separate from you regular set of candidates: A talent network form enables you to capture curious leads who are not yet prepared to apply, so you can develop your own library of talent to have at your fingertips to source for employment tomorrow, next month or even next year. But why are talent networks so common and significant for your recruiting process? What are the benefits? What do you get from it? 
You have probably experienced the difficult competition for the finest talent. Today it is more crucial than ever to think about how you can tempt talent at an initial phase and create a pipeline of potential candidates. In addition to saving hiring effort, time, and money, a talent network offers many more advantages.
A talent network is the same story as a talent group or talent pool: a group of applicants who have involved in the processes of finding employment with your organization. 
Understanding Future Needs:
The true value of a talent network is directly proportional to its ability to assist you with anticipating future HR needs. For instance, a designing firm may need to build its ability to work with certain technologies or a product firm should enlist software engineers who know about specific computer languages. Where are your field and your organization headed in the following five, ten, or twenty years? What abilities will be required—by level, department, and job function—to flourish in that changing business condition? Start the talent mapping process by deciding your development way and afterward working in reverse to the aptitudes, skill, and education your group needs to actually make that happen.
Analyze hiring needs and skills gap:
The initial step to making a recruitment plan is to recognize your hiring needs and where there are skills gaps that your current talent can't fill. Start by understanding the development of your organization, contemplating significant variables like employee turnover and foreseen promotions, as they will affect your hiring needs. 
Make an estimate of the departments and jobs that will require reinforcing and why. Is a key individual from the group leaving? Will another venture kick-off? By realizing which skills your group will be missing and the ones you'll have to handle in the future remaining task at hand, you can adopt a proactive strategy that better adjusts recruiting with staffing needs. A skills gap test is an efficient perspective on the qualities and shortcomings of your current team(s) and recognizing which skills you have to bring on board. 
The most ideal approach to recognize what you have and what you don't have is to talk with senior designers, managers, and executives. Solicit them the qualities and shortcomings of their group and afterward accordingly organize filling any skills gaps
Note that recruiting a full-time representative isn't the only possible way to fill a skill gap. Think about a freelancer, independent consultant, low maintenance position, temporary job or other entry-level positions.
Sourcing:
Finding the correct talent is not, at this point only an issue of concluding whether to cast a wide net or narrow down your search. Try not to utilize the scattergun way to deal with publicizing and offer your activity advert far and wide, you'll just be immersed with unsatisfactory applicants. Use investigation and AI to focus on your particular crowd. The objective ought to be to make numerous candidate streams to give you an expanded pool to enlist the most qualified candidate. 
Similarly as the lines among marketing and recruiting are obscuring, so are the lines between these two bits of innovation. A blend of ATS and CRM is the perfect. A stage that is uniquely built for recruitment specialists with the entirety of the tools you need to follow a candidate's application procedure, while also enabling you to connect and create relationships with talent. The approach of social selecting has made employing a procedure where commitment is vital.
Candidate Experience:
According to a survey by CareerBuilder, 60% of candidates will surrender filling up an employment form, in spite of the job being truly lucrative to them, in light of the fact that the application procedure was excessively long and tangled. 
We live in a universe of open correspondence, and on the off chance that you have a disappointed worker, odds are they've not remained quiet about their complaints. To ensure this is a reliable "issue" and to support the ceaseless pipeline, it is critical to ensure the applicant has a wonderful encounter, while they are applying and meeting, however all through the heap of ways they are interfacing with your image. 
Employer branding:
Simply put, employer branding is a company's chance to tell potential candidates why you're the place they want to work. Research has shown that companies with a strong employer brand display 54% higher-quality applicants, 22% better quality shortlists, and 9% better fit hires.
When 70% of the global workforce is passive talent it becomes all the important to be proactive and influence applicant decisions. Talent acquisition is the essence of the hiring process. Recruiters are perennially competing for top talent, to secure their company's efficiency. Recruitment strategies are becoming more innovative and the newest function added to talent acquisition is employer branding. Employer branding involves promoting a company as an employer to a target market of potential candidates that the company wants to hire. A 2016 study says that about 62% for global talent leaders believe that employer branding is their biggest priority. An ace employer is one who is able to communicate an original and consistent employer brand story in order to attract, engage and ultimately persuade relevant talent to be a part of his company.
This content was brought to you by Evalground Online Testing Platform. Evalground is an online assessment and test evaluation system focused on helping Recruiters in the initial screening of potential candidates from an ocean of job seekers in an automated way.Evalground supports Online Aptitude Tests, Spoken English Communication Skills Assessments, Coding Contests in JAVA, C, C++, Ruby, Python, JavaScript and PHP.  Evalground also supports Automated asynchronous interviews. Evalground Screening Tests can be used by Recruiters during campus hiring or to screen walk-in candidates.