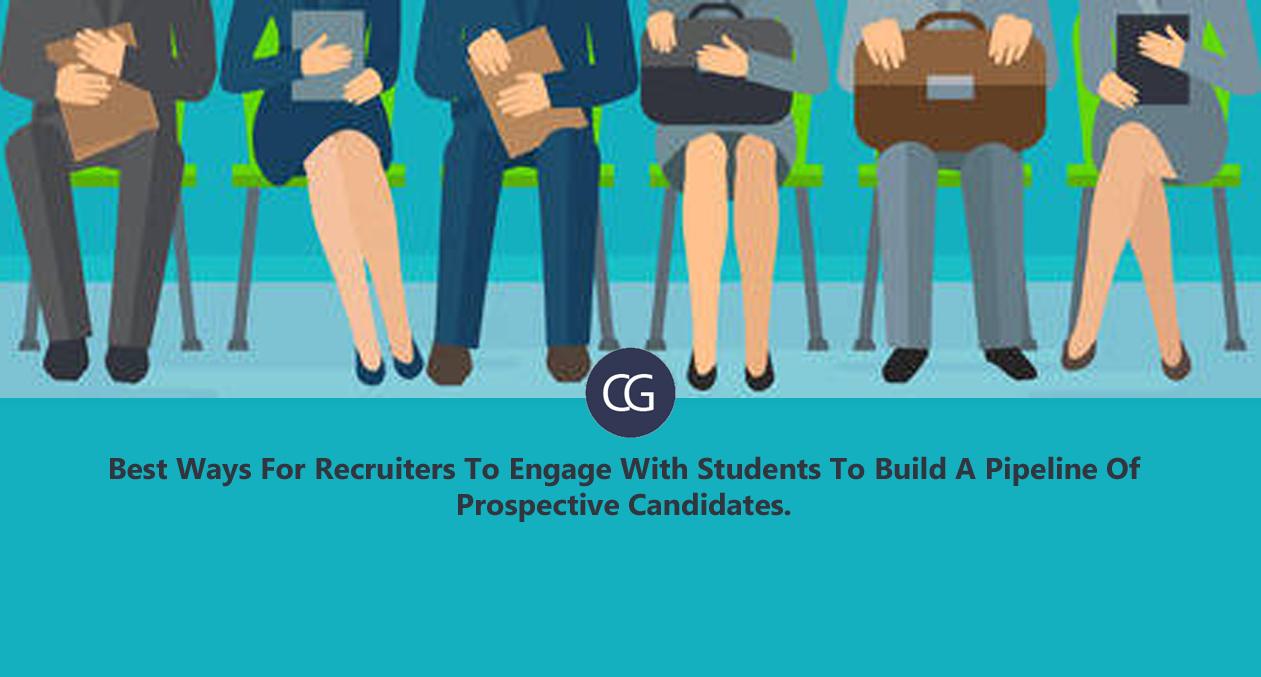 Successful campus recruitment comes with building and maintaining a strong presence on campuses. Remember, as an organization your brand is very specific to you and is something that can be molded and shaped to attract ideal candidates.
What we as recruiters have to do is take a step back and not just do what you think candidates want. It is crucial to do your homework to truly understand get the pulse of what recent grads and soon-to-be grads want.
So what we have here in addition to posting open positions, attending job fairs and hosting campus interviews, the following suggestions can help establish and grow organization as a your brand with students.
Internship opportunities:
Organizations that take internships seriously can really use it to nail hiring the right talent and get the bonus of a great brand presence among the potential talent pool. On one hand, the candidates get to evaluate the work culture,  it also acts as a great bonus to test drive their potential hires. Basically, internships act as a medium that provides opportunities for both the employer and employee to make an informed choice. It is also a good branding stunt for the employers to showcase and put the spotlight on the internship experiences of candidates on the careers site etc. One can even engage the summer interns as ambassadors once they return to campus.
Guest Judging Panels
Organizations can engage with alumni student groups or academic departments by volunteering as guest judges in a panel. As such, Campus faculties are on the lookout for new ways to help students learn and stay abreast in the industry and students are always eager to hear from "real people" in their respective field. Connecting with professors and placement coordinators on-campus is a way to be updated on when these events are held and participate. In the end, participating in the panel will be a platform for organizations to witness candidates abilities first-hand
Hackathons
Hackathons is an option if you are looking to hire technology, computer science, and engineering students. A great way to get involved is via employer sponsorship. In the long run, organizations are stepping up and being proactive in building relationships with potential candidates much before there are job market. This way they have a steady pipeline of potential candidates. Hence they find more compatible candidates that are more likely to remain longer in your organization, reducing your turnover costs.
So, finally remember with these programs, it is necessary to take the time to see who from your organization would be best to get involved here. It makes a big difference when you actually send people who really "speak the language" of the faculty and strike a chord with the students. Make the best of your affiliate membership by generating content that both the placement cell and the students can use. For starters you could start with stuff like a Career Center workshops, employer wish list, interview do's and don'ts, resume building guidance, networking nights, mock interviews and more.
Happy Recruiting!
This content was brought to you by Evalground Online Testing Platform. Evalground is an online assessment and test evaluation system focused on helping Recruiters in initial screening of potential candidates from an ocean of job seekers in an automated way.Evalground supports Online Aptitude Tests, Spoken English Communication Skills Assessments, Coding Contests in JAVA, C, C++, Ruby, Python, JavaScript and PHP.  Evalground also supports Automated asynchronous interviews. Evalground Screening Tests can be used by Recruiters during campus hiring or to screen walkin candidates.