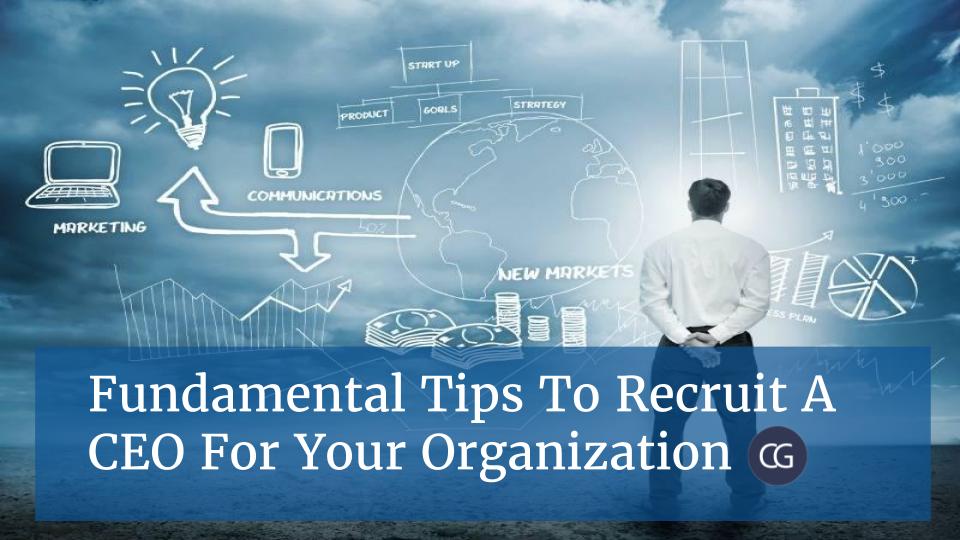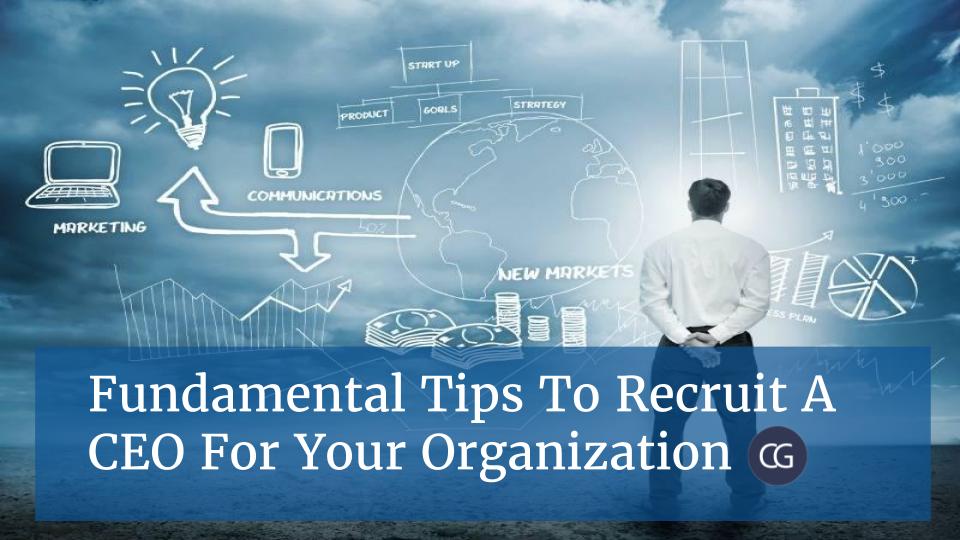 A CEO is like a captain of a ship who takes the company forward in the right direction. Selecting a new CEO is extremely critical as the whole organization rides on the positive outcome and they are the most challenging positions to recruit for. Here, we are going to discuss some techniques and strategies for recruiting the top level executives in an organization.

Write Job Ads that Treat Top Talent Like A Celebrity

– The top-level executives are the most respected and sought after as they are the ones who helm the realms of an organization to make it bigger and better.



Employ the services of Executive Search Firms and Portals-

There are some firms which cater to only the hiring of executive level candidates. Fully utilize their services as they tend to have a wide range of resources and connections.



Conference speakers and relevant co-attendees-

Sometimes seminars and conferences are held where executive-level employees and dignitaries shares their experiences and business acumen. Skim these candidates and find out if anyone is suitable for your organization.



Turn Previous Candidates into a Talent Goldmine-

Some candidates who have already held executive positions in the organization can be brought back with better incentives and motivation to join back the company.



Employ Executive Headhunters-

There are freelance headhunters who use their resources and contacts to find out the availability among executive level candidates in exchange of a nominal remuneration.



Test Different Locations for Your Job Postings-

Do not rely only on one or two sources for recruiting, test more than a few locations for sourcing candidates.



Blogs and Online technical postings-

Skim out candidates who are actively participative in various blogs related to the concerned industry and market.



Utilise Social Media-

Utilise the resources of LinkedIn as, among all the social media sites, LinkedIn is proven to be most effective in the recruitment process of executive-level employees and connect with the TedX speakers for better exposure and experienced individuals.



Internal Recruitment-

Assess by predicting performance within the organization among the already existing employees. You can assess their performance and find out candidates who are most suitable in leading the organization forward. Existing employees already know the history and environment of the organization and they can save time and resources.



Conduct various networking social events-

Various networking events helps to connect and spread the word about the availability.





However, every organization has different needs and requirements, hence, assess the needs of your organization first and choose the correct methods of recruitment accordingly.
This content was brought to you by Evalground Online Testing Platform. Evalground is an online assessment and test evaluation system focused on helping Recruiters in initial screening of potential candidates from an ocean of job seekers in an automated way.Evalground supports Online Aptitude Tests, Spoken English Communication Skills Assessments, Coding Contests in JAVA, C, C++, Ruby, Python, JavaScript and PHP.  Evalground also supports Automated asynchronous interviews. Evalground Screening Tests can be used by Recruiters during campus hiring or to screen walkin candidates.