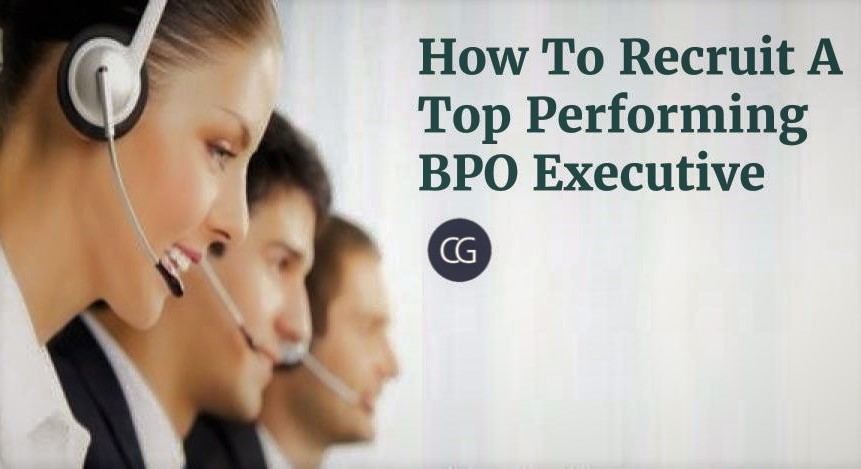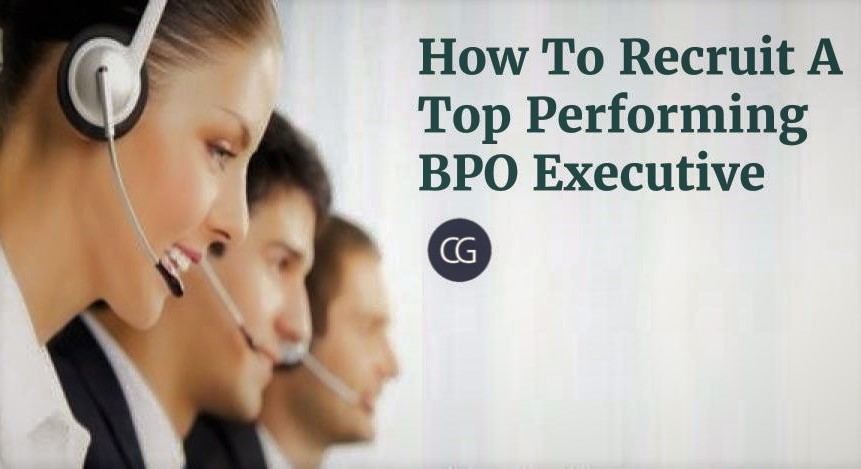 A BPO or Business Process Outsourcing is an important arm of any organization, however, unfortunately, it has the highest turnover rate. Recruiting the appropriate people for your call centre involves so much more than posting a small ad in the local paper and hoping for some good candidates to come calling.
SOURCING TIPS-
Study and assess the current top performing agents within your company and develop an ideal agent profile to which details out the qualities, skills and attributes that matches your company profile and communicate the same to your HR Recruiter.

Sit down with the HR coordinator and communicate the needs and expectations of your company. Ensure that he/ she understands the company environment and the agent performance expectations.

Utilize competency-based assessment tools to evaluate and assess a candidate right during the hiring process. This tool should be chosen wisely to make sure that they can assess the personality traits as well as skills of the agent to make him a productive and essential part of the company.

Conduct the initial interview of the candidate in whichever channel the agent is being hired for. For example, if he is being hired to handle customers or business patrons over phone calls then the initial interview should be done over the phone.
SOURCING STRATEGY-
1. REFERRAL BONUS PROGRAM
Your top employees are most likely have a circle of friends who are similar to them in education, and ambition. Create a referral bonus program where the employees are encouraged to bring in candidates that they feel are suitable for the organization and in return they will be provided with a bonus on every successful hiring.
2. SOCIAL MEDIA AND COMMUNITY MANAGEMENT
Ensure that your company's LinkedIn page is up to date and regularly it is updated, which reflects your organization's culture.Let prospective candidates immerse themselves in your culture even before they apply.
Don't forget video publicity. You can have someone create a recruiting video in which current employees can talk about how great it is to be a part of your organization.
3.
ONLINE ADVERTISING and CLASSIFIEDS
Recruiters still need to advertise positions—online, offline or possibly both, depending on your target audience. Rather than sifting through hundreds of resumes, work with job sites to set up preliminary screening questions or use a video interviewing program during the applicant intake process to manage the candidate flow.


4.
COMMUNITY RECRUITING
Post paper flyers everywhere within a five-mile radius of your company contact centre to grab those passive job seekers. Post flyers in places like, in gas stations, coffee shops, grocery stores, workforce centres, community centres and anywhere else people congregate.
5. JOB SERVICES/WORKFORCE CENTERS/UNEMPLOYMENT OFFICES
Almost every community has non-profit means to help people improve their skills and gain employment. Get in touch with these organizations in your area, get to know the job counsellors and keep them aware of your vacancies. Contact local workforce centre or unemployment office and ask what can be done to be more visible to those who are job hunting.


6.
STAFFING FIRMS
More and more companies are choosing to outsource a certain percent of their workforce. Staffing firms are becoming an excellent source of jobs and people. They hire thousands of employees every year, they also have recruiting budgets and media partnerships to conduct effective, targeted advertising and marketing campaigns.
This content was brought to you by Evalground Online Testing Platform. Evalground is an online assessment and test evaluation system focused on helping Recruiters in initial screening of potential candidates from an ocean of job seekers in an automated way.Evalground supports Online Aptitude Tests, Spoken English Communication Skills Assessments, Coding Contests in JAVA, C, C++, Ruby, Python, JavaScript and PHP.  Evalground also supports Automated asynchronous interviews. Evalground Screening Tests can be used by Recruiters during campus hiring or to screen walkin candidates.