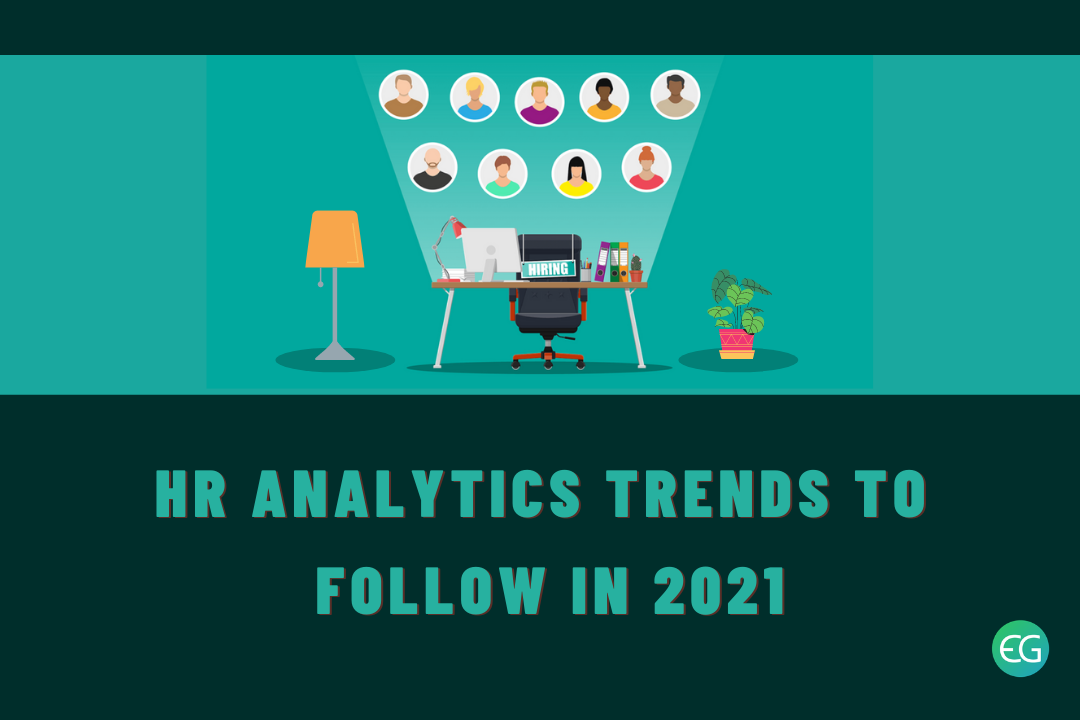 Many HR patterns were expected to fall in 2019 which were expected to have reigned in 2020. However, no assumptions were made about the global pandemic and the damage it would bring to our work processes. As a result, when the year did not go as expected, all hopes died. In 2020, the uncertainties caused a rapid change in the working model. While some patterns have been present for some time and have merely been exacerbated by the events of the year, many are the unavoidable product of significant changes that companies have had to undergo, and in some cases, are still undergoing. With changing times the HR analytics trends have changed as well. COVID-19 is expected to permanently alter the way people function, according to experts. Every HR professional's top priority would be to help workers stay safe, engaged, and efficient. In this article we will discuss few of the HR analytics trends which are here to stay in 2021.
The following issues have been brought up:
1. What are the most important HR tactics for ensuring business continuity?
2. How will the business atmosphere be maintained when workers operate from home?
3. How do you keep a remote workforce involved when managing them?
4. What are the best HR technology methods for embracing the modern work style?
5. What precautions should be taken to ensure the well-being of employees who work from home?
Human Resource analytics (HR Analytics) is a subset of analytics that deals with people analysis and applying analytical methods to the human resources of an enterprise in order to increase employee efficiency and retention. HR analytics does not collect data about how your workers perform at work; rather, its primary purpose is to provide more insight into each of your human resource processes by collecting related data and then using that data to make educated decisions on how to enhance them.
For example, HR analytics will help you answer the following questions about your company's HR system:
What is your company's employee turnover rate?

Do you know which of your workers will leave in the next 12 months?

How much of an employee's turnover is a regrettable loss?
The majority of human resource professionals would be able to easily answer the first question about their business. The other two questions, on the other hand, will be difficult to answer, particularly if you don't have detailed data. As a professional, you will need to integrate various data and critically evaluate it in order to answer the other two questions. Human resources departments accumulate a lot of data but don't know what to do about it. So, here's the solution! Take advantage of it right now to assess the human resources and make educated choices. Active HR analytics begins when a company begins to evaluate its employees' issues using the data it has gathered.
Top HR Analytics Trends Every HR Manager Should Know:
Remote Workforce:
Remote jobs, once curiously known as working from home, have been on the rise for a considerable length of time, because of the accessibility of computerised correspondence and joint effort devices that empower staff to carry out their responsibilities outside of the physical office. The pattern has quickened as of late, helped by another type of business – centered gathering visit applications like Slack and progressively dependable, easy to use video conferencing instruments that make it simpler to associate with partners and be beneficial without sitting in a similar office, or even a similar nation. 
People Analytics:
People analytics is usually mentioned as talent analytics or HR analytics also. Essentially, gathering and assessing people analytics results in better decision-making through the appliance of statistics and other data interpretation techniques.
People analytics is helping managers everywhere in making better hiring decisions and improved retention utilising smarter, strategic, and data-backed talent decisions closer at hand.
Distributed Workforce:
A distributed workforce is claimed to exist when a business utilises employees who add multiple locations, including their homes and satellite offices. Traditionally known as remote working, today's distributed workforces have rapidly evolved in recent times to more collaborative environments, partially driven by the CoVid-19 pandemic and powered by a replacement generation of distributed workforce tools like Zoom. A co-located workforce is the opposite of a distributed workforce. 
This popular phrase "distributed workforce" refers to personnel that's geographically distributed over large areas and make the simplest use of advanced technology to travel beyond the restrictions of the normal working model.
Diversity and Inclusion:
Employers are increasingly coming to recognise the strong business case for improving the level of diversity and inclusion within their workforce. By recruiting professionals from a range of backgrounds at all levels of seniority, businesses gain access to a wide variety of viewpoints and perspectives. Companies with staff from a broad range of backgrounds have been found to outperform firms with a less diverse workforce. By attracting and retaining a diverse range of staff, businesses can identify opportunities and explore new solutions. Developing, implementing and promoting a diversity strategy is the challenge employers now face. Securing the most talented professionals will require employers to take on a new, innovative approach to access more diverse talent pools.
Employee Engagement:
Employee Engagement is much more than just a program; it involves a social shift — an improvement in how things are done and how the communication flows from the highest level to the bottom of the organisation. Engagement cannot just be a two-minute activity in each meeting, where it will have a higher possibility of being ignored by the employees. It's not a per-person activity; it is a part of an ongoing business. Also, if you think in a broader perspective, once you start your journey on strategic employee engagement, there is no finishing line, it is a continuous process, a journey without a final destination.
New Skilling:
New skilling is a mindset of continuous learning that allows an organisation to remain agile and adaptable in the face of any challenge. Companies should commit to new skilling by determining which skills would be most in-demand in the future, assessing any skill shortages in their workforce, and developing long-term skilling programmes. There is a need for newly emerging skills as a result of the advancement of technology. Simply put, workers are constantly adjusting to a new environment, and the skills they need to perform their jobs are constantly evolving.
When an employer agrees that new skills are required for any employee to learn, work, and collaborate, this is known as new skilling. This is for the greater good of the company, not just to advance inside a position or change career paths.
This content was brought to you by Evalground Online Testing Platform. Evalground is an online assessment and test evaluation system focused on helping Recruiters in initial screening of potential candidates from an ocean of job seekers in an automated way.Evalground supports Online Aptitude Tests, Spoken English Communication Skills Assessments, Coding Contests in JAVA, C, C++, Ruby, Python, JavaScript and PHP.  Evalground also supports Automated asynchronous interviews. Evalground Screening Tests can be used by Recruiters during campus hiring or to screen walkin candidates.