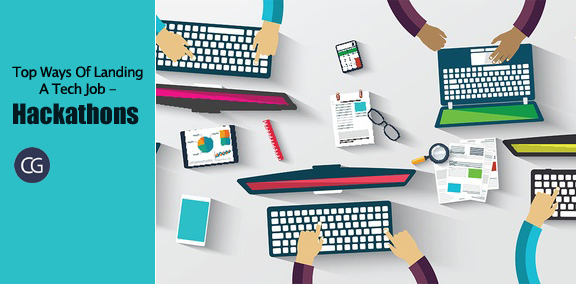 The secret weapon in tech recruiting today is hackathons. Notably in campus hiring hackathon has emerged as the top technology-based event for sourcing quality engineers. Something that started as a college level tech event has evolved into a massive branding and hiring opportunity for companies. The venture capital community has also taken notice of the recruiting angle of hackathon ideas.
Hackathons help stimulate the creative juices of the participants and help test problem-solving and risk-taking attributes in a not-work environment.
Today with the tech guys in high demand, it's becoming all the more challenging for companies to get the right exposure, garner their interest and finally onboard the best talent and employee benefits. Hackathons being a project based challenge address all these challenges.
As the Words spread quickly among tech recruiters and student groups, Hackathons have become a great branding exercise for the company. They help gain awareness in the developer community. The  candidates, on the other hand, have at least one project under their belt
This wagon is a tough one to miss as it has become growingly important for all organizations to engage with prospective employees and create a technology-based community of their own.
So it's only human, that in between all this jazz one forgets the bigger picture. Always remember to make a conscious effort to drive back the attention to your company, your brand. Send teams to be present alongside the contestants at the event, give presentations on your product, culture etc. Also, in general, you will get to see the students in action and maybe even ultimately recruit them.
Hackathons are a wonderful recruitment tool, not necessarily because the perfect candidate can be found, but because the candidates may help you find something you never knew you were looking for. It could be anything from solutions to break into new markets or ways to open up a new customer base.
Hackathons can be highly insightful and come with so much promise for recruiters as they get to observe and interact with prospective employees.
We understand hosting hackathon ideas may take more of your time and effort at least more than sponsoring someone else's event. However, the benefits for employees, collaboration, and IT recruitment can be a game changer for your recruitment agencies.
This content was brought to you by Evalground Online Testing Platform. Evalground is an online assessment and test evaluation system focused on helping Recruiters in the initial screening of potential candidates from an ocean of job seekers in an automated way. Evalground supports Online Aptitude Tests, Spoken English Communication Skills Assessments, Coding Contests in JAVA, C, C++, Ruby, Python, JavaScript and PHP.  Evalground also supports Automated asynchronous interviews. Evalground Screening Tests can be used by Recruiters during campus hiring or to screen walkin candidates.