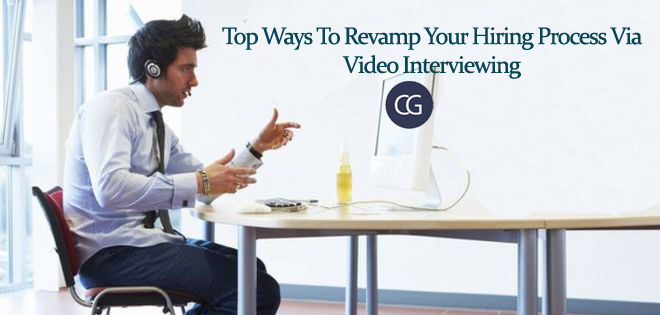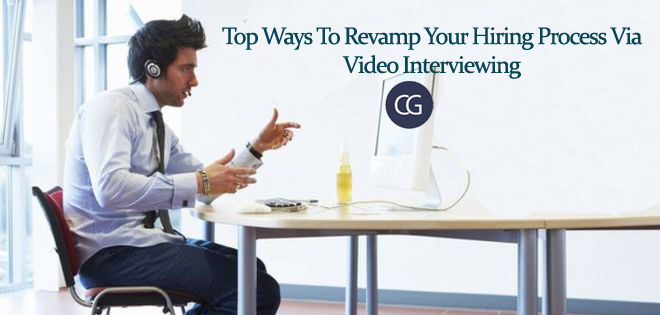 Nowadays, video interviewing technology is gaining a lot of attraction of talent acquisition professionals because the overall benefits of video interviews have become more acceptable well known. Video interviewing can make looping top talents to your team easier, faster, and more cost effective than ever before. Because instead of wasting time shuffling between resumes and candidates for first round of the interview, you can merely view number of one-way video responses from interested individuals for any specific position or job.
However, with so much of its benefits adding, video interviewing is quite different from an old fashioned, recruitment and selection. So, it is crucial you incorporate this innovative hiring process enhancement.
Here are some key tips to keep in mind in order to ensure total triumph when you are hiring through video interviewing:
video and face-to-face interviewing goes hand-in-hand
Video interviewing is a tailored tool. It's quick, neat, and allows the company some element of standardization of the interview process and candidate selection in interview questions and answers process. This asset is meant to save time and money so that hiring will be much easier, and it best fits into your business's operation.
Double check your job description
Are you looking to interview a candidate? Then definitely you have to make time for them to see and talk to them specifically about the role for which they're being interviewing. All these will definitely go off when you have already looked the candidate's pre-recorded video responses. The whole process will save both money and time you'd be spending usually conversation about the open job.
Look out the company's brand image online
A company's website is another all-powerful resource for any job seekers, and it becomes progressively more important when that business organization is using video interviews to hire. When a hiring manager or recruiter's face-to-face s, it's important that the business's website is there with updated information about both the job and the organization.
Pay more attention to nonverbal cues
Just like in the case of a face-to-face interview, non-verbal cues are important to analyze how an individual presents themselves during a video interview. Be attentive and focused!
Be forgiving about a candidate's technology availability
Some people rely purely on a laptop, or only a smart phone at home, so be flexible and forgiving when it comes to the selection of device on which a candidate wants to records their interview upshot. Because it doesn't mean that they refuse to embrace technology, it just means that they have their own system in place that works for them. Be supportive instead!
Always believe that video interviewing can be little acquiring
There can be people who have never experienced any video interview before, and the candidate might feel a little uncomfortable at  first. Be patient. Be cooperative.
This content was brought to you by Evalground Online Testing Platform. Evalground is an online assessment and test evaluation system focused on helping Recruiters in initial screening of potential candidates from an ocean of job seekers in an automated way. Evalground supports Online Aptitude Tests, Spoken English Communication Skills Assessments, Coding Contests in JAVA, C, C++, Ruby, Python, JavaScript and PHP.  Evalground also supports Automated asynchronous interviews. Evalground Screening Tests can be used by Recruiters during campus hiring or to screen walkin candidates.