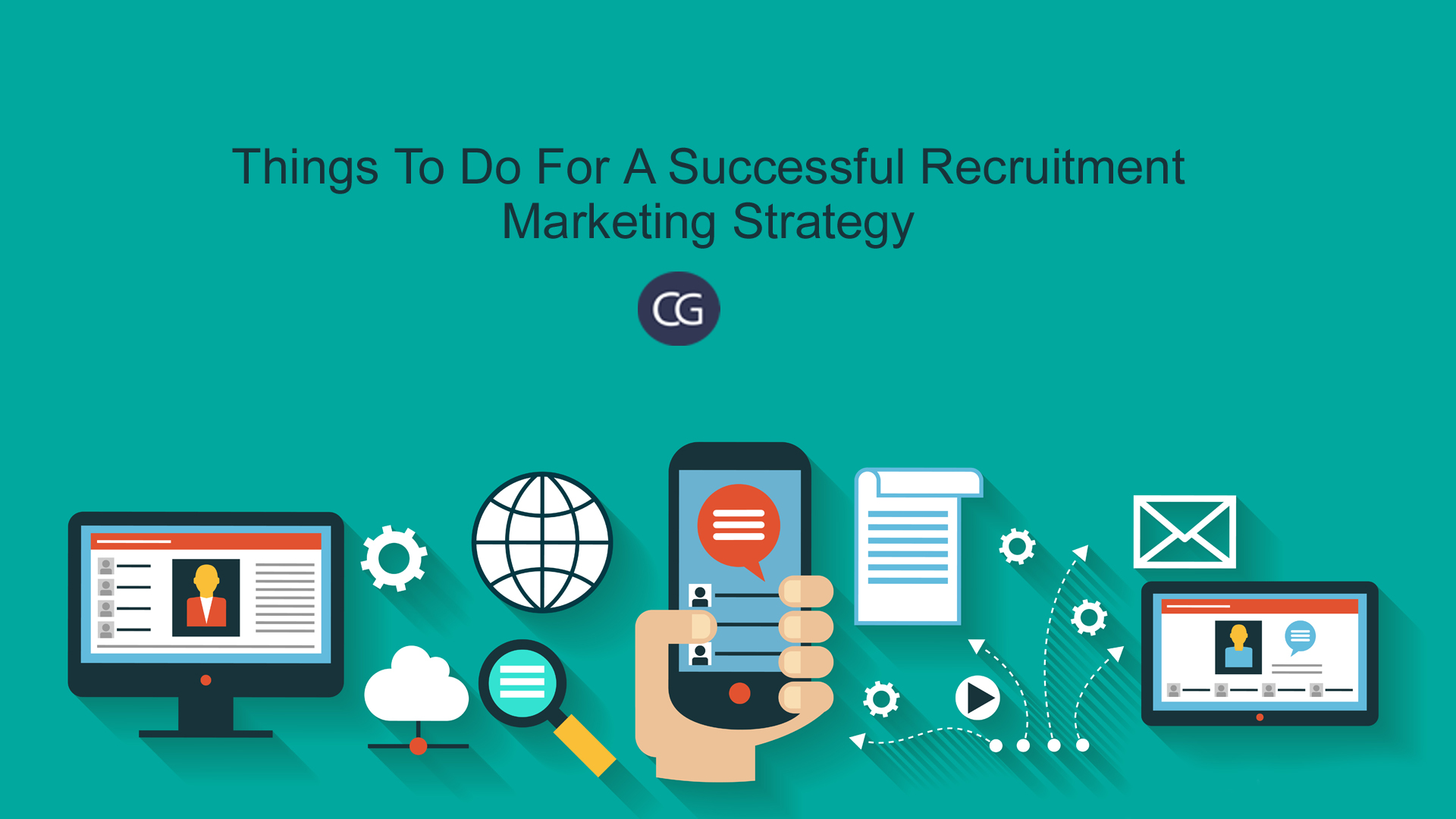 Recruitment strategy is the key to perfecting your hiring routine . Basically, job requirements and recruiting budgets form the basis of an effective recruitment strategy. With a proper plan in hand, you can proceed smoothly, finding the best candidates that fit into your requirements perfectly without wasting time on unsuitable ones.
We get it that, recruiting season can take a toll on you as a recruiter. There's a lot of strain and confusion but the best way to slay the dragon and minimize your own anxiety level is to prepare, prepare and just prepare.
Here are few steps to help you get started with your effective recruitment marketing strategy.
Determine Your Recruitment Goals And Timeline
An effective recruitment plan should be focused on your core business goals. One goal can literally attract the best candidate to work in your business. For efficient timeline, work in reverse, starting from the possible date by which you have to fill up the position and moving backward to the date you intend to announce the position. Take some time out to include an application deadline date and several dates for interviews like background and criminal checks, if required.
Update And Review Your Job Descriptions
List out the positions that you need to fill, along with the complete job descriptions for each and review them accordingly. Examine every job position and description, then create a list of preferred traits for each. Keep the list reasonable and always make sure that the job description includes all of the critical job related components.
Find out who your key contacts
This is the best tip to opt. Try to reach out to the recruiters or prospect leads and start connecting with them on LinkedIn or over email.You can specifically find their names on the popular job posting sites and can reach out to them beforehand. You should also seek out for opportunities to meet with them in person, such as during tech meetups sessions hosted by the companies.
Create An Effective Advertising Plan
Be very careful while creating an advertising plan. Try to include proper location of the ads as well as determine criteria how widely you want them to advertise. For example, if you are seeking for an intern, there is no need of placing ad in any industry publication when an ad on online job boards will easily get you suitable candidates.
Social Media Promotion Plan
An effective social media promotion plan should contain the summary of everything you plan to do and expect to achieve for your business using social channels. This plan should incorporate an overall audit of where your social channel accounts, tools you want to use, with their specific goals.
Conduct a skills gap analysis
Conducting a skills gap analysis is an organized way to analyze your employees current skill level and identify those skills you want in the future.To easily conduct a skills gap analysis, first you need to identify skills that you need in the future, assess skills your organization already has, and finally compare current skills with desired and plan to fill the gaps. Also, you can prioritize skills gaps you discover by creating proper training plans for your employees.
Hone Your Interviewing Technique
Set up a properly planned interview process. Allow opportunities for second or even third interviews, if necessary. Always try to include others in your interview process. And most important, develop job-related questions set beforehand to avoid awkward pauses. Make sure to ask open-ended questions that allows the candidates to tell more about themselves. For example, "What kinds of pressures did you face In your previous job ?"
Keep Careful Documentation
Final step for any effective recruitment plan is to keep proper documentation. Always make sure to take notes of your interviews and interview decisions. Attach them to each interviewee's resume so that you can easily keep track of your hiring decision, especially in case of legal proceeding or complaint from a disgruntled applicant.
This content was brought to you by Evalground Online Testing Platform. Evalground is an online assessment and test evaluation system focused on helping Recruiters in initial screening of potential candidates from an ocean of job seekers in an automated way.Evalground supports Online Aptitude Tests, Spoken English Communication Skills Assessments, Coding Contests in JAVA, C, C++, Ruby, Python, JavaScript and PHP.  Evalground also supports Automated asynchronous interviews. Evalground Screening Tests can be used by Recruiters during campus hiring or to screen walkin candidates.