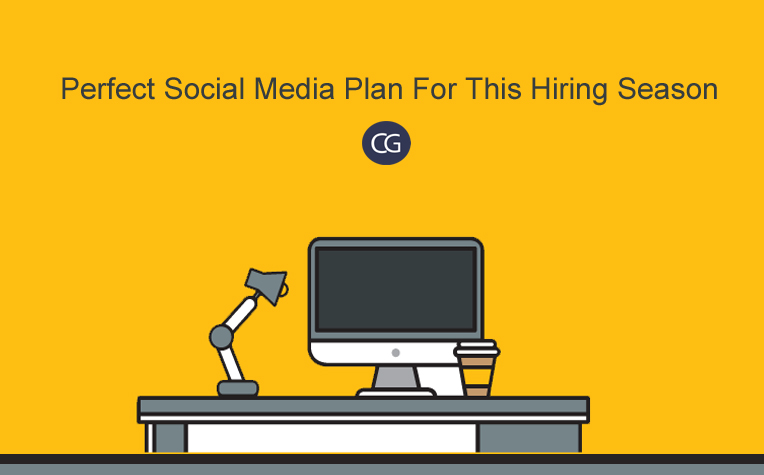 Have you prepared a social media marketing plan for your business? Then better do it now and be prepared for the next hiring season. A perfect social media strategy is the perfect combination of content, focused business goals, and type of audience. To get benefit from social media, you need to build a proper plan focused on what you're trying to achieve, your prospective customers. Because if you use this platform correctly, you can easily create a strong personal connection with your prospective customers.
So here in this article, we've put together some simple steps to help you build a social media marketing plan to increase your digital brand.
Define Your Goals And objectives
Your first step while creating a social media plan should be to define your business goals. Some of the common goals include: brand awareness, product promotion and customer engagement. Once your target goals are defined then think about plan how to measure them. What will be the key metrics to evaluate your efforts? Clicks? Or Comments? Maybe Retweets or Shares? All of these should be clearly defined in your social media plan properly.
Pick The Right Social Media Channels
Not all social media channels are the same. You need to pick the right ones for the type of products or services you're selling. You should also do some kind of market research to identify which social media platform are most commonly used by your target audience. As you choose the best social media platforms for your business, always keep in mind that each platform requires different types of content. For example, LinkedIn is good to target mostly B2B sales while Twitter may be better if you want to post some kind of news feeds and updates.
Research, Research And Research More
Next step of creating an effective social media strategy is to research. So, rather than directly jumping into the social media pool, first do proper research so you know what to expect. Develop and check a list of social media sites where you can potentially engage with your target customers. In that list, do additional research to determine their relevance by looking for your brand name, your target keywords and your competitors. Listen to what's out there, identify each of them, and try to understand your target audience.
Create The Right Content Plan
Finally, you need to create a strong content plan also that can deliver engaging material or information. The content needs to be properly align and be appropriate for the channels you're using. Diversify the type of content you're developing – a mix of videos, info-graphics, guides and other styles will engage your potential customers more effectively. You need to have an ongoing presence on all of your social media channels, and that includes delivering fresh content on a regular basis.
Leverage Social Media Tools
You can leverage your social media promotions by using some tools that provides sharing and following features. These tools can help you target your audience and keeping track of your business and trends.Picking the right tools for social media management will not only make the several tasks easier, but it can also save you a lot of time. There are lots of social media management tools like HootSuite, Hubspot, TweetDeck, Buffer etc. Available in the market. You can choose any of them depending upon your needs and budget.However, selecting the right tool can be little tedious task, as all social media tools claims to be super effective.
Analyze, Measure, Report and Improve
You're doing everything, but if you're not checking it to make sure it is effective or not it is of no use. This means that you need to monitor and analyze on your blog posts. Clicks, likes, shares, retweets and comments are all important and measurements of engagement. The analytics dashboard helps you to give insight into how people are sharing and consuming your content. Your social media plan will never end without measurement; actually, it goes beyond that.  You need to analyze all of your social media campaigns by measuring reports, and improve your efforts.
 This content was brought to you by Evalground Online Testing Platform. Evalground is an online assessment and test evaluation system focused on helping Recruiters in initial screening of potential candidates from an ocean of job seekers in an automated way.Evalground supports Online Aptitude Tests, Spoken English Communication Skills Assessments, Coding Contests in JAVA, C, C++, Ruby, Python, JavaScript and PHP.  Evalground also supports Automated asynchronous interviews. Evalground Screening Tests can be used by Recruiters during campus hiring or to screen walkin candidates.