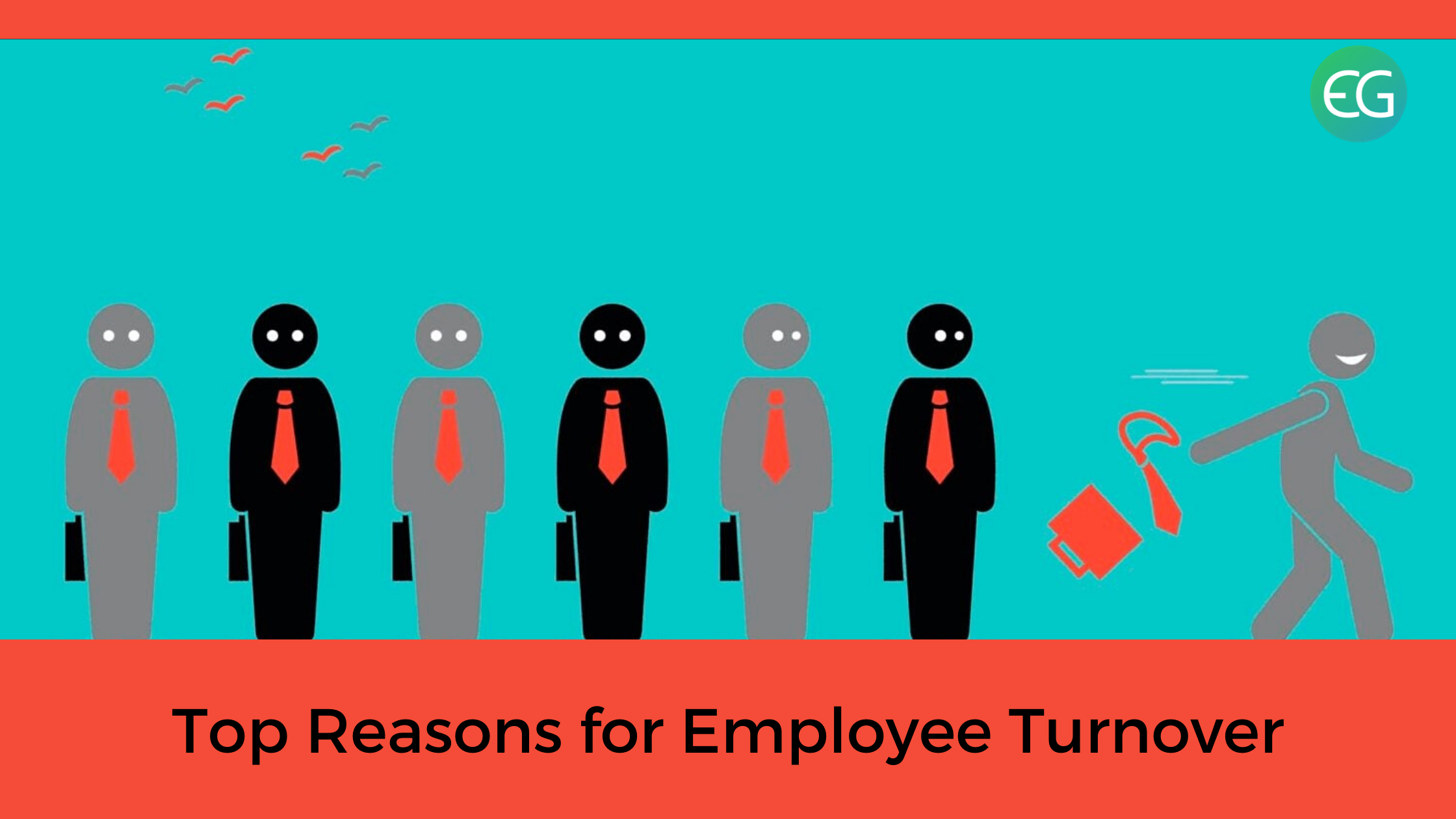 It is truly difficult to find good employees. It is even more difficult to retain those employees. This is one of the reasons why employee turnover is becoming one of the primary concerns among various organizations very fast. It is easy to quantify and calculate employee turnover. It is essentially the percentage of the total number of employees who leave a company, over a period of time, and are replaced by new recruits.
Getting the top talent to be a part of your organization can be time-consuming, expensive, and not to mention extremely stressful. And your work gets more complicated when the very same talent decides to quit out of the blue. In simple words, it can be said that employee turnover is defined as the number or percentage of employees who leave an organization and are replaced by new hires.
With the recruitment metrics becoming an important part of the recruitment plan these days, it is almost a no brainer to measure employee turnover. It helps the employer by studying the reasons for employee turnover or have a clear understanding of cost- to- hire for recruitment budget planning. There are a lot of ambiguous definitions available over the internet which can be considered as various blanket references to employee turnover, but it can get very confusing. Therefore it is important for human resource professionals to always be accustomed to specific definitions and calculations.
Employee turnover is defined as, the number or percentage of employees who leave an organization and are replaced by new employees.
With regards to human resource management, turnover or staff turnover or labor turnover is the rate at which a business loses employees. It shows the timeframe that the employees tend to stay. 
Turnover is evaluated for individual organizations and for their industry all in all. In case that a business is said to have a high turnover relative to its rivals, it implies that employees of that organization have a shorter tenure than those of different organizations in a similar industry. 
High turnover might be destructive to an organization's profitability if talented laborers are regularly leaving and the worker population contains a high level of understudy apprentice workers. 
Employee turnover, or employee turnover rate, is the estimation of the number of employees who leave an association during a predefined timespan, regularly one year. While an association for the most part quantifies the complete number of employees who leave, turnover can likewise apply to subcategories inside an association like individual departments or demographic groups.
The Nay Nay Captain
Have you ever watched the movie, Horrible Bosses? Well, it doesn't matter whether you haven't watched it actually, the title says it all; the movie is about a handful of dreadful employers making the lives of their employees close to hell. Sure, things are exaggerated sometimes as in most movies, but the bottom line here was that it is important what kind of relationship the employees have with their boss or manager. 
As the famous saying goes, 'people quit bosses, not jobs', in fact, it is one of the most common reasons for employee turnover. Employees need not be best buddies with their employers, yet a decent level of mutual understanding is important. They have to trust their leader and know for sure that they can go to their chief if they have an issue. One method of making such a bond is by conversing with your employees; have regular, one-on-one input meetings in which they can impart their honest insight with their supervisor.
No Recognition
Maybe a little in tone with the previous point is a lack of acknowledgment. Not only for a job well done or the employee's performance, yet additionally for the initiatives that the employees come up with. Despite the fact that acknowledgment isn't the top reason behind individuals to look for a job elsewhere, it certainly plays a significant role in the remaining with the organization. A simple way to deal with the acknowledgment issue – just as the horrible bosses scenario by the way– is with a continuous feedback application: People can keep in contact with their associates, give each other the acknowledgment they deserve – and need – and improve transparency inside the group from anyplace and at any second. Get rid of the awkward, process-driven method of communicating via performance reviews or notices and begin expanding on hierarchical agility.
Cultural Misfit 
After realizing the importance of rewards and recognition the next one is partly intertwined with the previous one. If you do not give your workers the acknowledgment and recognition they feel they deserve they will eventually become less satisfied in their job. This thus will affect the general climate in the organization and as such on your way of life. Your association's way of life resembles it's pulse and in this way fundamental. In itself it probably won't be sufficient for your employees to leave, however, inevitably it will be conclusive in their choice to remain or go. Be that as it may, culture as such is hard to clarify, it's something that should be experienced. Ongoing advancements in HR innovation can make precisely that: A vivid preselection experience can show candidates what it resembles to work for your organization, both from a cultural viewpoint just as occupation insightful. In the event that you need to know how, download our free E-book at the base of this page.
Training, Learning, and Development
New employees join an organization with the attitude to improve their aptitudes and take amazing steps in their careers. With an all-inclusive scope of abilities, they can contribute widely to the advancement of your organization. All things considered, it's mutually beneficial. An employee development program centers altogether around the employee's requirements for learning, development, and improvement. 
Focus on it and make it a priority to put resources into your laborers' professional development and look for opportunities for them to develop. A few organizations pay charges and travel for employees to go to conferences or industry seminars every year, give educational reimbursement, or pay for continuing education training.
This content was brought to you by Evalground Online Testing Platform. Evalground is an online assessment and test evaluation system focused on helping Recruiters in the initial screening of potential candidates from an ocean of job seekers in an automated way.Evalground supports Online Aptitude Tests, Spoken English Communication Skills Assessments, Coding Contests in JAVA, C, C++, Ruby, Python, JavaScript and PHP.  Evalground also supports Automated asynchronous interviews. Evalground Screening Tests can be used by Recruiters during campus hiring or to screen walk-in candidates.