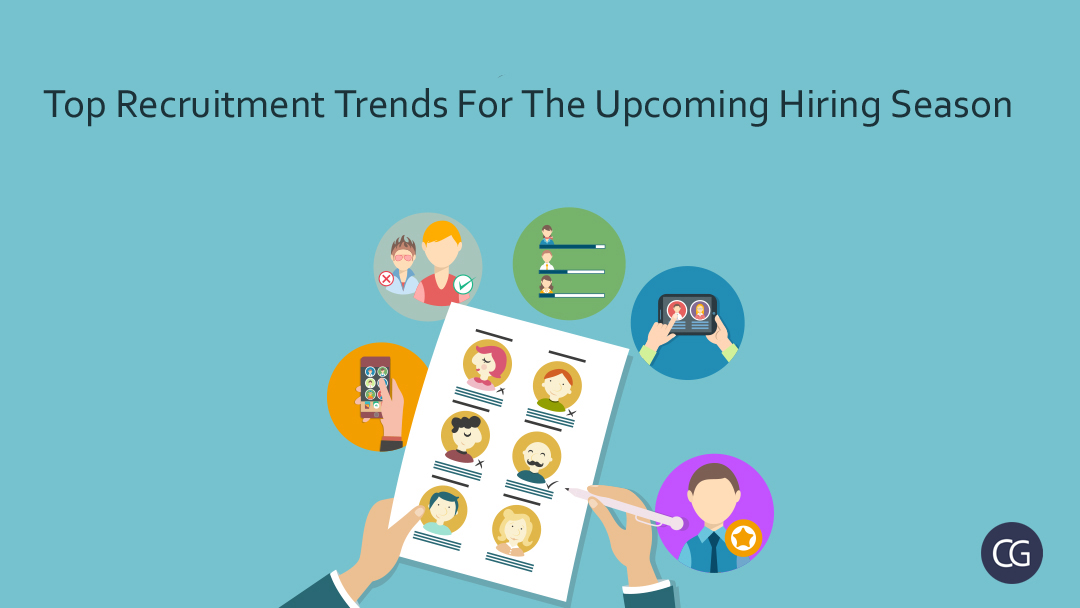 Now that when 2017 has almost over, most of the recruiters should get ready for the new hiring season. To do well in this hiring season, recruiters should stay abreast on top emerging trends in the industry. In this candidate-centric market, a recruiter's job is becoming more difficult, especially when their focus is not directed towards the upcoming recruitment trends.
According to Jobvite, most of the recruiters reported that it' is too difficult to fill the open positions and 65% of them reported that talent shortage is the biggest problem during the hiring process. So, recruiters need to utilize latest emerging trends in order to find the right candidates for their organizations.
In this article, we are suggesting some of the top trends gear you up for this upcoming hiring season. So, just read on.
Interactive interviews
We know very well that old method interview formats are still being used and most probably will continue to be, more prevailing in the upcoming season too. However, interactive interview methods or trends that are rising may provide better insights indeed. One of the famous examples of this is the video interviewing process. With this particular format, a recruiter provides a series of questions that the candidate has to answer within a certain time frame, and then that video is submitted to the company.
New skill sets
Nowadays, not only the interview methods are adapting, but also, the skills that recruiters seek are also shifting accordingly. Here, what a recruiter needs to know is all about those skills that current companies will seek in 2018. For example, companies will seek more niche candidate experience in the upcoming year. Candidates with some kind of specialized experience, when compared with freshers will find greater success. These skill sets are valuable to such companies who are looking to increase visibility and improve their integration.
Candidates in control
In 2018, candidate shortage will be the most challenging problem. And because of this trend, some talented and highly qualified candidates can control the hiring process in the way they want. For example, by raising personal demands like more salary and other workplace benefits. As a result, most companies switched their prime focus from what employees need to offer them what they actually want.
Social media
Social media channels allow any recruiter to target niche candidates of their requirements. We know very well that these days we've come to such point where social media channels are literally dominating every aspect of our lives. So, as we can see that clearly hiring process is no exception to this rule. More than 65% of total candidates say that they have used Facebook or other social media platform to search a job, while most of the recruiters still rely on job boards. Also, on social media channels, anyone can ask questions or query regarding the job and share it easily with someone they know is suitable for that position.
In conclusion
We might say that in the upcoming year, a new breed of recruiters has emerged; the one driven by technology, data, diversity and candidate's needs. Though recruiters might still be on the verge of the process breakthrough, it's safe to move in the right direction by implementing upcoming trends to your recruiting process.
This content was brought to you by Evalground Online Testing Platform. Evalground is an online assessment and test evaluation system focused on helping Recruiters in initial screening of potential candidates from an ocean of job seekers in an automated way.Evalground supports Online Aptitude Tests, Spoken English Communication Skills Assessments, Coding Contests in JAVA, C, C++, Ruby, Python, JavaScript and PHP.  Evalground also supports Automated asynchronous interviews. Evalground Screening Tests can be used by Recruiters during campus hiring or to screen walkin candidates.