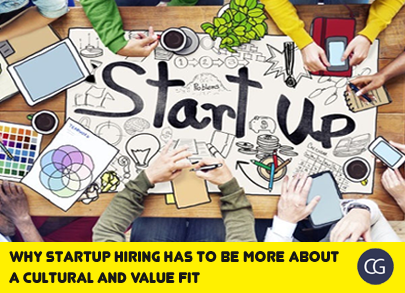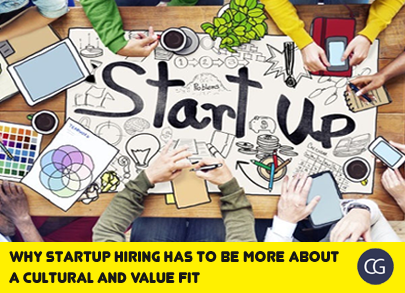 Do you value quality over quantity?
Do you value truth and finesse over comfort and momentary gain?
These questions and other such morale dilemma occur on a regular basis in any company, but when we talk about a startup their importance is so much more magnified.
In a startup, the answers to these questions by the candidates applying to be a part of the team can literally mean the difference between the success and  failure of your startup.  
How do we go about getting the right cultural fit for your organization:
Articulate what values, norms and practices define your business.

Important to look for qualitative qualities in a candidate

Check for adaptability in a candidate as multi-tasking is inevitable in a startup

Arrange for candidates to meet with team members from a variety of levels across the organization.

Remember not to sacrifice on diversity as you hire for culture fit.

Use branding materials that showcase your culture in action, as this will attract the right candidates to apply for the position

For a startup it's necessary to make sure the job content and writing style, ultimately reflect the bigger goals and passions driving your organization.
Hence it's mandatory to ensure your team shares the same values. All this forms the basis of your startup's culture.
There is always an omnipresent thin line that should never be crossed and asking a candidate about their personal issues like their age, their relationship details, health history, family and ethnic background, etc can never be justified on the basis of cultural fit.
This content was brought to you by Evalground Online Testing Platform. Evalground is an online assessment and test evaluation system focused on helping Recruiters in initial screening of potential candidates from an ocean of job seekers in an automated way.
Evalground supports Online Aptitude Tests, Spoken English Communication Skills Assessments, Coding Contests in JAVA, C, C++, Ruby, Python, JavaScript and PHP.  Evalground also supports Automated asynchronous interviews. Evalground Screening Tests can be used by Recruiters during campus hiring or to screen walkin candidates.