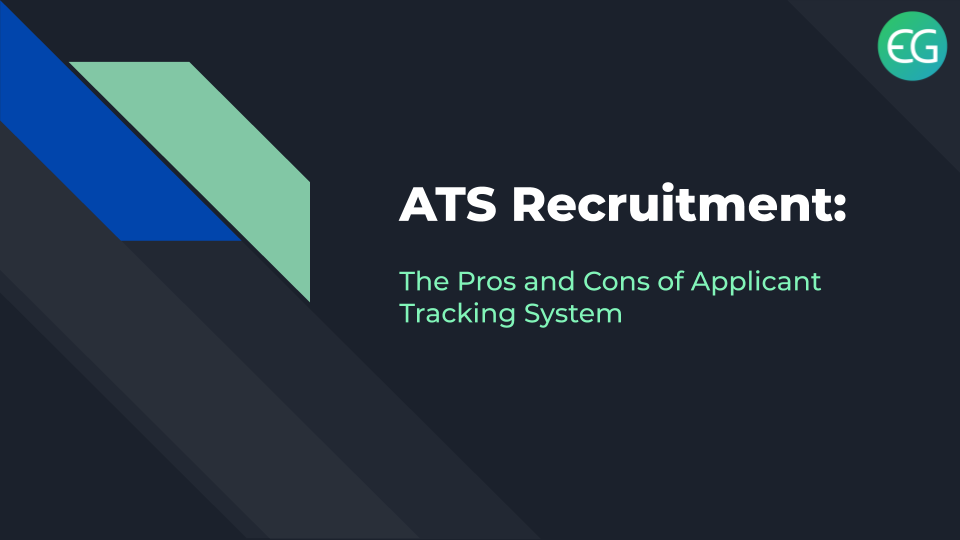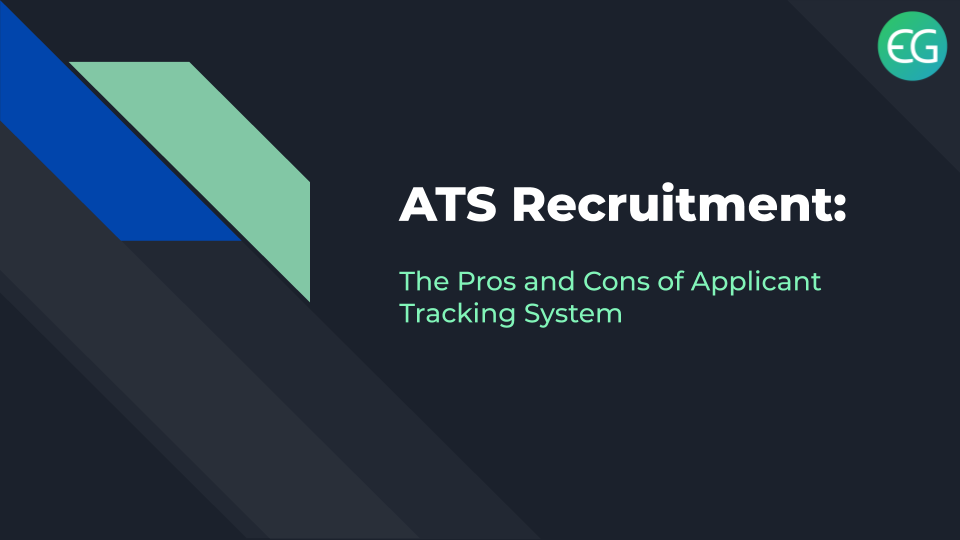 ATS or an Applicant Tracking System recruitment is one of the most unparalleled inventions that has happened in the recruitment industry recently. ATS in simpler words is a software which screens and parses dozens and even hundreds of resumes and applications. And it will definitely take your recruiting manager or hiring team hours and hours to manually screen through the resumes. An ATS uses various algorithms to generate the results in an automated way and helps in narrowing down the best fit for the job opening.
ATS or Applicant Tracking Software basically helps in filtering and giving a structure to the recruitment process, this way it is easier for the recruiting manager to filter out the more suitable candidate from the ones who don't. That means, invariably an ATS is triggered to screen an application based on how it is written and not on what the information is conveying. ATS is becoming one of the primary ways of how companies these days are recruiting their new employees as well as keeping the required on-boarding information of all their current and former employees.
Using an ATS tracking system means that you do not have to rely on ten other software to help you in your process. It means you do not have to sit and work on spreadsheets, emails, elaborate and complicated filing systems, etc. ATS does it all for you in a single place. The main benefit of having an ATS tracking system in your business is that it provides a very seamless experience and all the collaboration features are customization so that you are always aware of the stage that the recruitment loop is in.
Most recruiters report that at least 50% of job hunters don't possess the basic qualifications for the jobs they are pursuing.
In simple words, ATS recruitment methods are various forms of software and algorithms which are used by the recruiters and HR departments to simplify or streamline the hiring process. These algorithms are coded in such a way that they are automatically equipped to pre-screen the applicants before the resume even reaches the recruiting manager. These software can parse through thousands of resumes, sort, organize and bring the best of the lot for the hiring team to interview. ATS not only helps you in sorting through hundreds of resumes at the same time they also help in identifying the top qualified candidates for the job opening. It does so by storing all the candidate information, their ranks, resumes, test results, related job titles and other relevant information at the same time.
Pros of ATS Recruitment:
1. Expedite your recruitment process:
The advantage of ATS is that it automates the entire recruitment process hence, all the repetitive tasks which you cannot forego yet takes up a lot of your time. ATS will help you in automating all these activities in return you can focus more of your time on strategically planning your recruitment policy
2. Improved quality of hire
Once you do one job posting in any of the popular job boards in the market, it has become a trend that you will get innumerable applications out of which more than 70% of it will be irrelevant. The advantage of ATS here is that it will show you the best possible applications as per your requirement hence cutting down on a lot of wastage of resources. This will let you focus more time on the relevant candidates and improve your quality of offered and hired candidates.
With the help of ATS tracking you can now manage all the candidate details, application in one place and manage the entire recruitment process via your custom workflow. Those days are gone when you have to juggle multiple excel spreadsheets, email folders, documents, approvals, etc, separately. Now, using an ATS tracking you can customize the entire process as per your requirements and match your current workflow.
Cons Of ATS Recruitment:
High Dependency on Keywords
Inferable from its automated nature, ATS can undermine its own latent potential and make organizations miss up exceptionally qualified candidates. Most of the Applicant Tracking systems utilizes AI and have algorithms that scan for certain predefined catch phrases or keywords inside candidate applications to categorize them as needed. In this manner, Applicant Tracking Systems sometimes presents the risks of dismissing or totally missing out on exceptionally qualified candidates since they did exclude certain keywords in their search pr application for employment. 
Auto-elimination of Resumes
All the resumes that have an atypical format or arrangement are generally eliminated right away in the start since the ATS can't perceive and decipher them. Applicant Tracking systems can directly reject extraordinarily qualified candidates because of specialized technical setbacks or in light of the fact that their resumes are differently formatted. There are some Applicant Tracking Systems that are not familiar about regular textual styles like Times New Roman and so on. Consequently, an ATS can likewise dispose of uses made utilizing text styles that are not recognized by the framework. This way, organizations can wind up losing on a few well qualified applicants.
Prone to Manipulation
An ATS, much the same as some other tool or software, can be manipulated sometimes. The applicants who are knowledgeable with the filtrating options and keywords algorithm of the Applicant Tracking Systems can misuse the same and exploit the ATS recruitment softwares. Regardless of whether the candidate is qualified or not, he/she can essentially stuff a resume with the correct arrangement of keywords to get chosen by the system. Such control of the ATS can be incredibly detrimental for organizations and dismiss deserving candidates.
The ATS market is relied upon to reach US$ 2.34 billion by the year 2026. Being a help to the HR business, ATS recruitment fills the need of an efficiency booster and time saver for modern-day recruiters. With first rate ATS arrangements, organizations can enhance their enlistment procedure and contract especially skilled workers. In any case, no innovation is immaculate and consequently, Applicant Tracking Systems will undoubtedly have a few downsides. This makes it even more significant that you select a solid Applicant Tracking System for your business so as to accomplish the ideal outcomes. Having experienced the article, verify that you are aware of all the different advantages and entanglements of ATS before you make it a piece of your enrollment procedure.
This content was brought to you by Evalground Online Testing Platform. Evalground is an online assessment and test evaluation system focused on helping Recruiters in the initial screening of potential candidates from an ocean of job seekers in an automated way.Evalground supports Online Aptitude Tests, Spoken English Communication Skills Assessments, Coding Contests in JAVA, C, C++, Ruby, Python, JavaScript and PHP.  Evalground also supports Automated asynchronous interviews. Evalground Screening Tests can be used by Recruiters during campus hiring or to screen walk-in candidates.