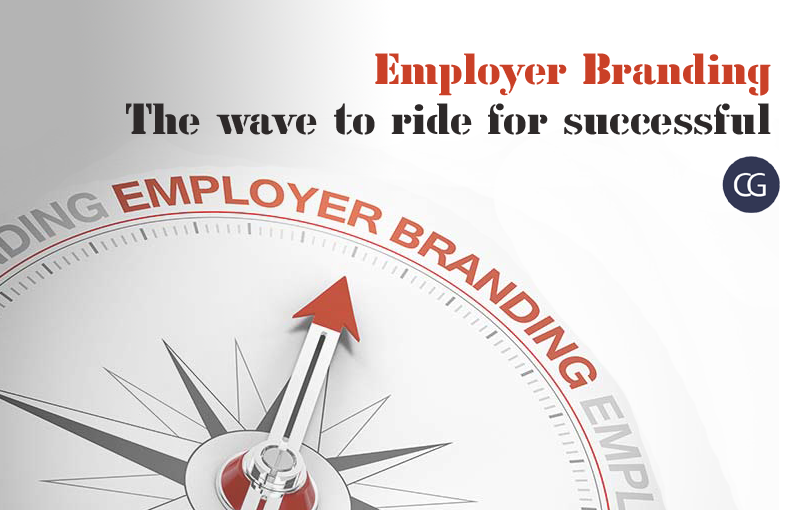 Simply put, employer branding is a company's chance to tell potential candidates why you're the place they want to work. Research has shown that companies with a strong employer brand display 54% higher-quality applicants, 22% better quality shortlists, and 9% better fit hires.
When 70% of the global workforce is passive talent it becomes all the important to be proactive and influence applicant decisions.
Before you dive in head first and book your plane tickets or order pen holders with your company's logo printed on it: Deciding where you want to go. you'll need to finalize on a strategy for deciding where to focus your efforts
Five Questions You Must Know the Answer to
Why would someone want to work for you?

What is your brand personality?

How do your current employees and candidates perceive your employer brand?

What percentage of your employees would recommend your company as a great place to work?

What is the promise you are offering to employees?

How equipped are you to deliver the brand experience? (Employer Brand International research found only 46 percent have!)
Here are a few tips listed to make …
Decide how you want to treat your employee

s. Remember,

"People don't quit jobs, they quit their managers" and this we promise is not a myth.

Your Staff are your secret weapon. Promote Your Employees' Stories  –

Research

has shown that content shared by employees gets 8 times more engagement and 561% more reach compared to a company's official brand channels. Focus on building a strong culture, authentic and compelling brand.

Let the world know of your awesomeness.

Start off by sharing employees personal stories and insights on what it's like working at your company.

Let your brand personality shine through.

Integrate Your Technology. Your content and social media efforts have to be in sync for maximum impact. This will reflect the progressive culture of your company.
Don't miss out on the Candidate's Perspective–

try to understand why candidates chose to work for the employers they do, what are their complaints, their pain points, etc. Also, make an effort to

Identify what makes you different.

Remember to address these while you target content at potential candidates.

Content marketing– In today's clutter, a company needs

 to identify a 'white space' in the relevant industry, and then do everything possible to leave a mark in that space." This can happen if we generate valuable content pertaining to it. Try using the valuable information of your current employees and turn it into valuable digital content. Share your expertise and be curious.

Embrace social media

—-

Your network today is your net worth. Go all out and never shy away from using the several available options online to advertise your brand.
Always look for ways to Improve your Branding and remember to add a personal touch and be engaging with your branding content.
we are working on the content generation of Campaign 6 " innovative ways of hiring" We are coming up with teasers for the webinar and the estimated date for this webinar is the 11th of  Jan.
We have uploaded all the previously recorded webinars on the social media platforms.
We are also working on ways to track the number of visitors and views for every article or post we generate. This is to get an insight on where and how we get the views we get and how to improve the traffic. We are experimenting with a couple of things like google analytics for this.
This content was brought to you by Evalground Online Testing Platform. Evalground is an online assessment and test evaluation system focused on helping Recruiters in the initial screening of potential candidates from an ocean of job seekers in an automated way.Evalground supports Online Aptitude Tests, Spoken English Communication Skills Assessments, Coding Contests in JAVA, C, C++, Ruby, Python, JavaScript and PHP.  Evalground also supports Automated asynchronous interviews. Evalground Screening Tests can be used by Recruiters during campus hiring or to screen walkin candidates.