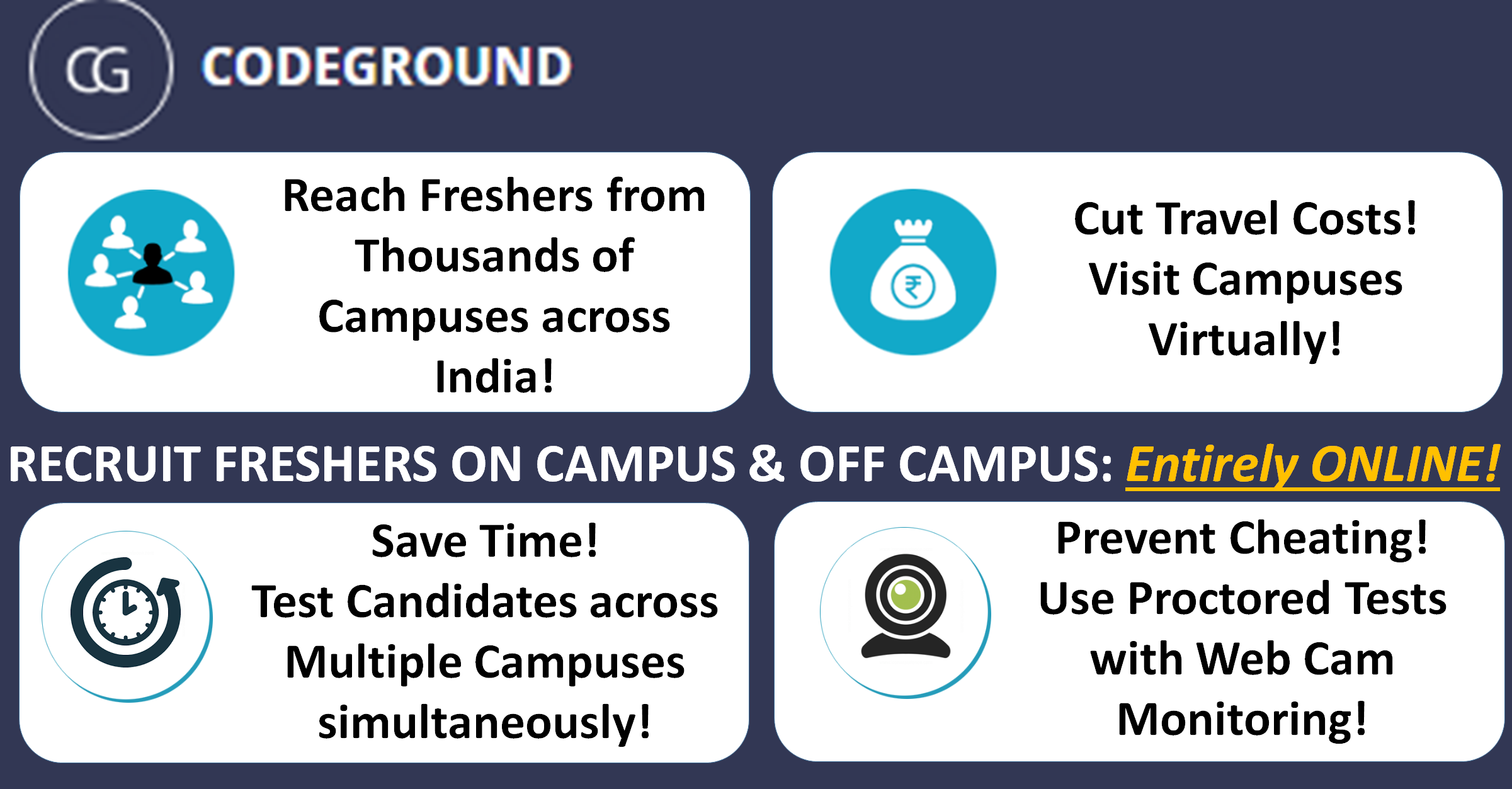 Case Study
Before using Evalground Online Testing Platform, Abyeti Technologies used to visit 4-5 campuses every year just for freshers recruitment. In 2016, Abyeti technically "visited" 40+ Engineering Campuses across India for recruiting freshers. They were able to widen their pool of applicants while reducing hiring costs at the same time. Online assessment tools and platforms have been on the rise for quite some time now
Online Campus Hiring: The Future has arrived
Freshers recruitment can seem like a daunting task for recruiters who have to assess the candidate's skills and knowledge before getting them on board. The steps involved in conducting online recruitment for freshers using Evalground Candidate Screening Platform are detailed below:
Create an online test for screening freshers

Recruiters can screen candidates on Aptitude Skills, Programming and Hands-On Technical Skills and English Communication Skills. Recruiters can also automate the interview screening process (Asynchronous Interviews) by asking the candidates to record audio responses to questions. We have publicly shared a Sample Test for Campus Hiring.

Reach out to Campus Placement Authorities

Recruiters can reach out to Campus Placement Authorities (Evalground Team will also be of assistance in this regard). Inform them about the test timings and duration of the screening test for freshers and ensure that they are open to encouraging students to participate in the online recruitment test.

Send out an email to the Campus Placement Authorities


This email should have the link to the test, the Test Instructions, Job Description details. Campus Authorities will then circulate this email among interested freshers within their campus.

Recruiters can create a commonly shared test for all interested freshers from two or three campuses


This helps save time and allows Recruiters to screen more candidates for their openings.

Ensure that screening tests are conducted without any technical issues


Evalground online tests do not require any downloads or any installation. It is a 100% browser-based testing platform that works on any machine found in a Software Lab on Campus. Administrator privileges are not required to take the test. We also offer 24*7 SUPPORT during Online Screening Tests, so that students facing technical issues can call us directly, instead of going through the Recruiter.

Ensure that screening tests are conducted fairly


Evalground Hiring Tests support these four types of cheating prevention:
WebCam Recording:
Prevent impersonation. Ensure candidate does not communicate with others Face-to-face or using Mobile.
Window Proctoring:
Lock the test window. Prevent candidates from opening any other window – browser/ search/ chat etc.
Copy Paste Detection:
Raise a red flag if code submitted from two candidates are very similar.
Random Pooling:
Have a large pool of test questions from which every candidate is asked a small subset picked randomly.
Campus Brand Ambassador Program: Our Premium Offering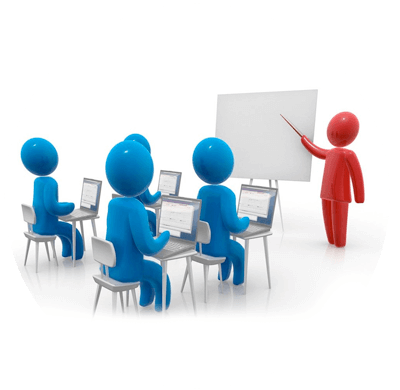 Outsource Campus Visits to Evalground. Our Representatives can visit specific Campuses on your behalf!
We can visit a campus on behalf of your organization to talk about the organization, its culture, and openings available for freshers. Videos and other materials were given to us can be distributed among the students.
We can conduct hackathons as part of Recruitment Drives or Brand Building Initiatives.
We can serve as Test Invigilators on Campus.
Evalground Video Brochure
FREE TRIAL: No Credit Card Needed. Unlimited Duration. Evaluate up to 25 candidates.
You can also reach out to us for a DEMO or any other details at +91-80-65555513 or [email protected]